Ingredients: Hydrolyzed Bovine Collagen Peptides

All-Natural & Non-GMO
10g of Collagen & 9g of Protein Per Scoop
Grass Fed, Pasture Raised
Sugar, Gluten, Dairy, & Soy Free

Perfect for Paleo and Ketogenic Diets
Easily dissolves in hot or cold liquids
Tasteless and odorless - mixes with just about anything
Numerous benefits for your skin, hair, nails, joints, & more!*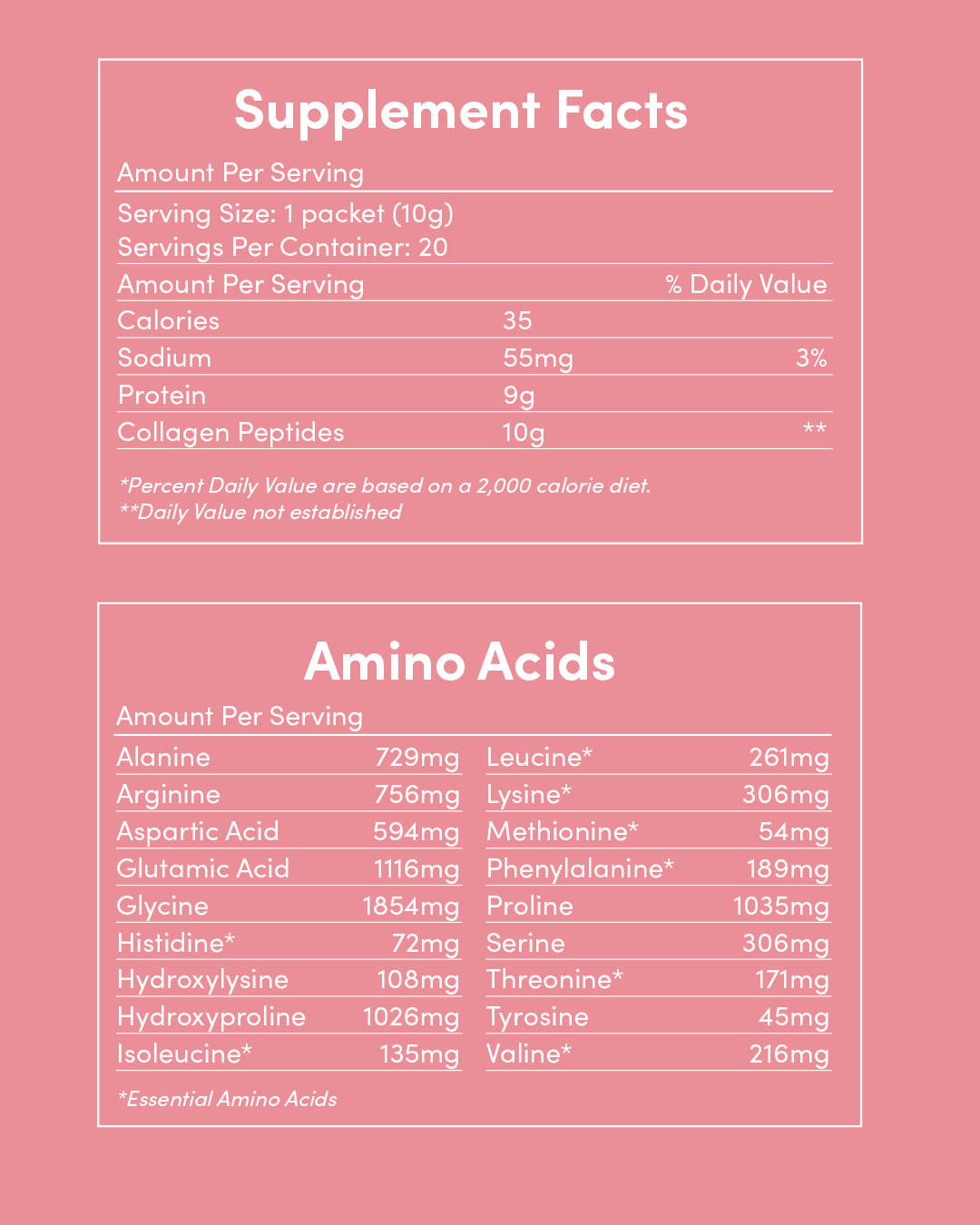 Finally, A Brand Women Can TRUST!
Insider Tip: If your collagen has a taste, you are buying the wrong collagen! When we say flavorless and tasteless, we mean flavorless and tasteless.
When we say dissolves instantly, we mean instantly. If you have to stir, you need better collagen.
Our collagen peptides are sourced from grass fed, pasture raised bovine in South America. We take sourcing seriously and you should too!
Say No To Gross, Chunky Collagen!
Collagen is the most abundant protein in our bodies but as we get older (around the age of 25), our bodies naturally start making less each year! This can contribute to a lot of the sign of aging such as joint pain, poor digestion, thinning hair, and wrinkles.*
Adding Collagen to your diet can help replenish the collagen you are losing*
With only one ingredient, Collagen For Her is sugar free, dairy free, gluten free, soy free, non-GMO, and grass fed pasture raised.

Our travel stick packets are super easy to take with you in the morning or on a trip! With 9g of protein and 10g of collagen in every packet, it's as easy as a scoop a day without all the hassle!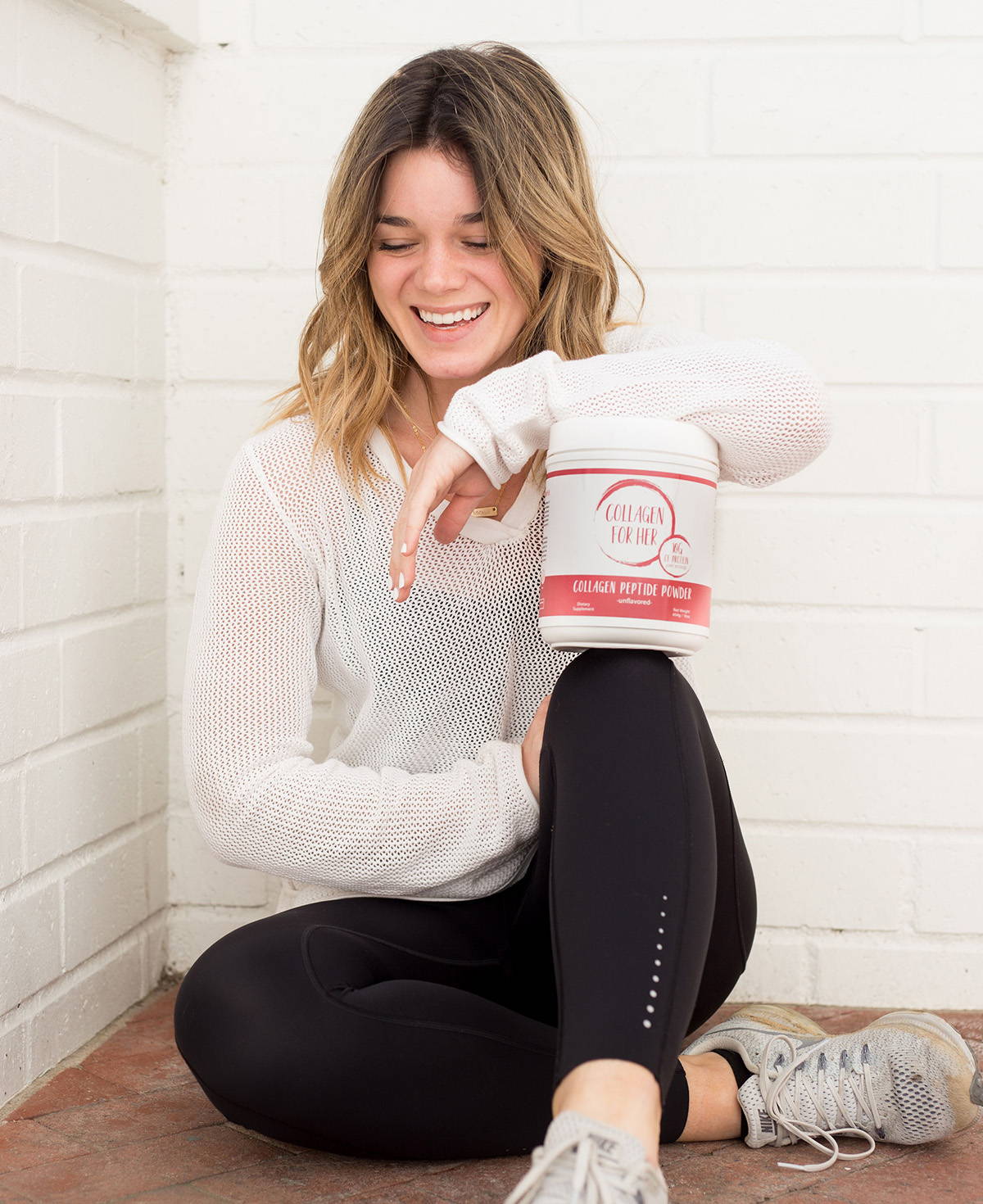 Collagen is a protein that naturally occurs in our bodies, however overtime we start making less of it, which is why it is important to replenish our bodies with a collagen supplement!
These are a few of the ways collagen can help to maintain overall health and wellness:
• Glowing skin, Healthy Hair, Strong Nails*
• Supports Healthy Joints*
• Promotes Healthy Digestion*
• Supports a Healthy Heart and Liver*
• Supports a Healthy Gut and Immune System*
How To Use Our Collagen Peptides!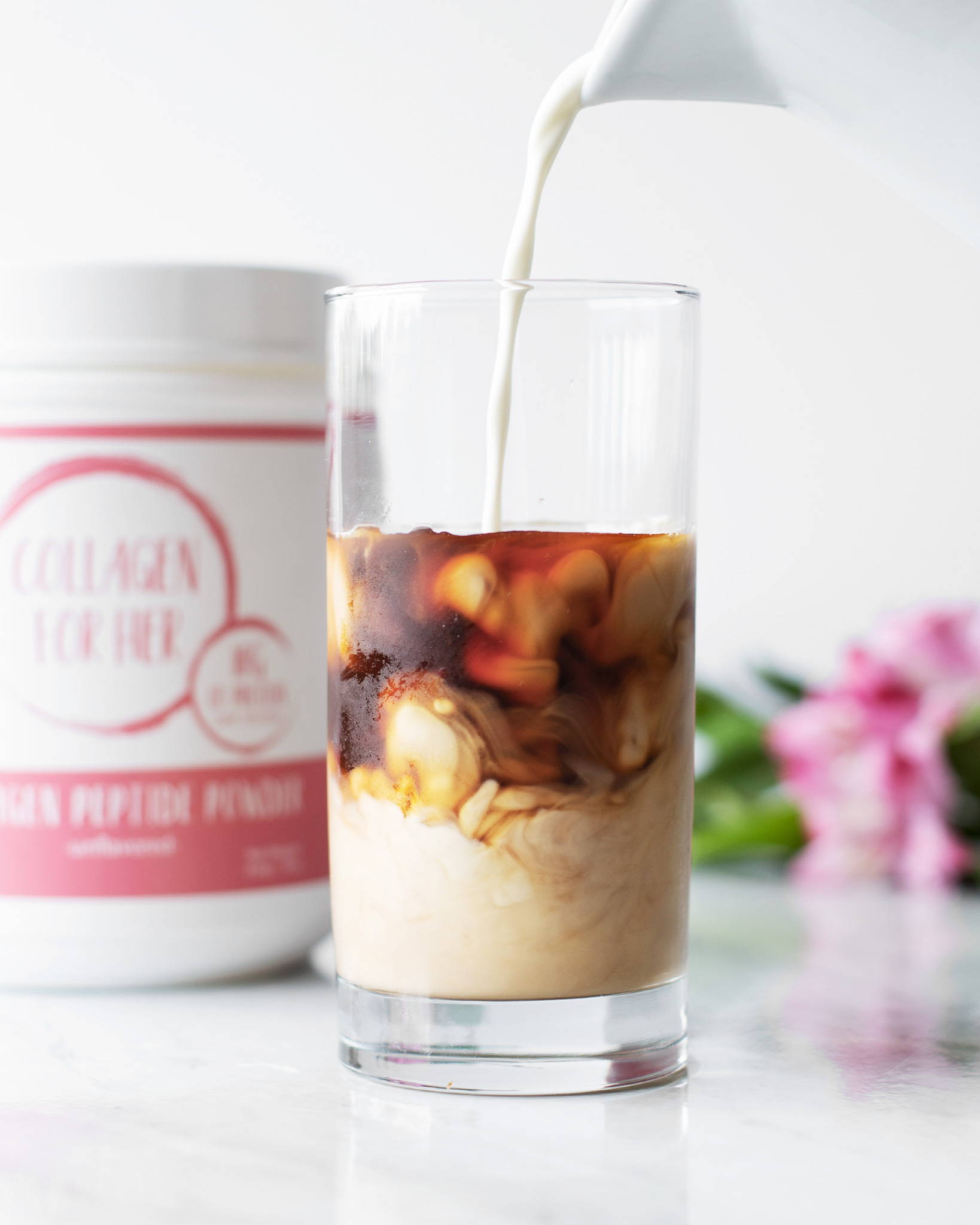 1. Mix it with Coffee or Tea!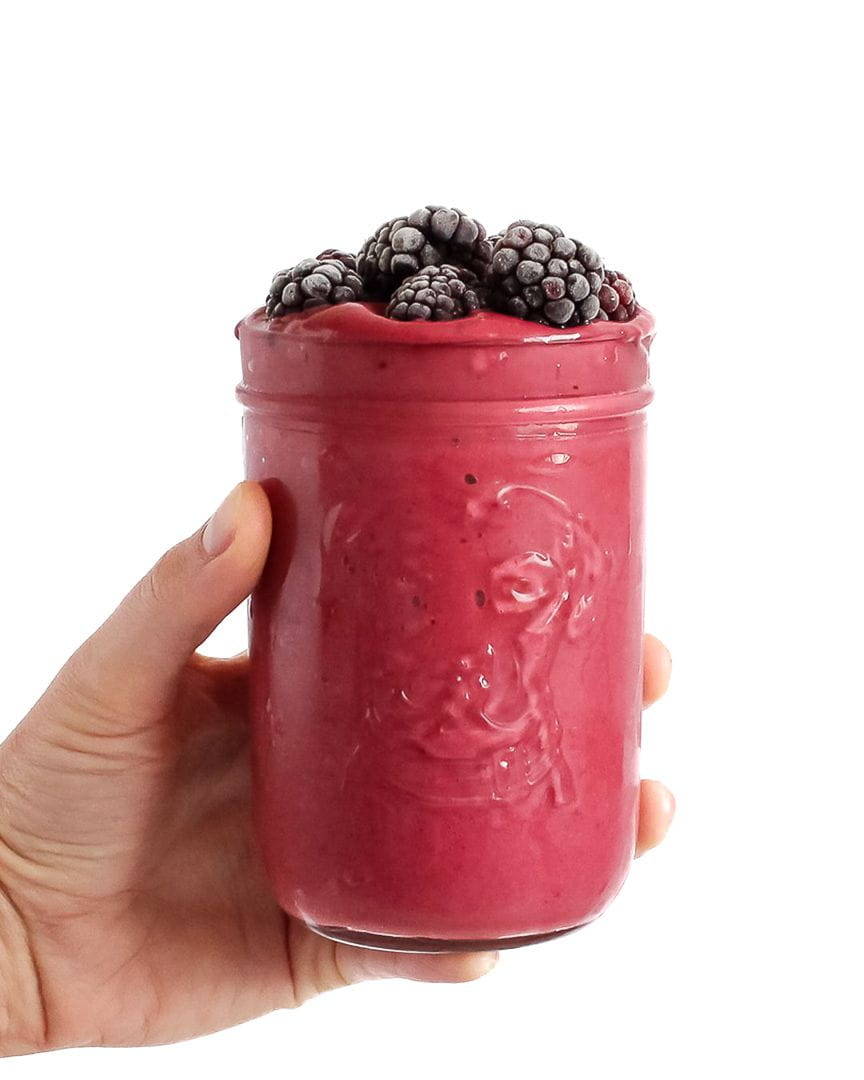 2. Blend it With Your Favorite Smoothie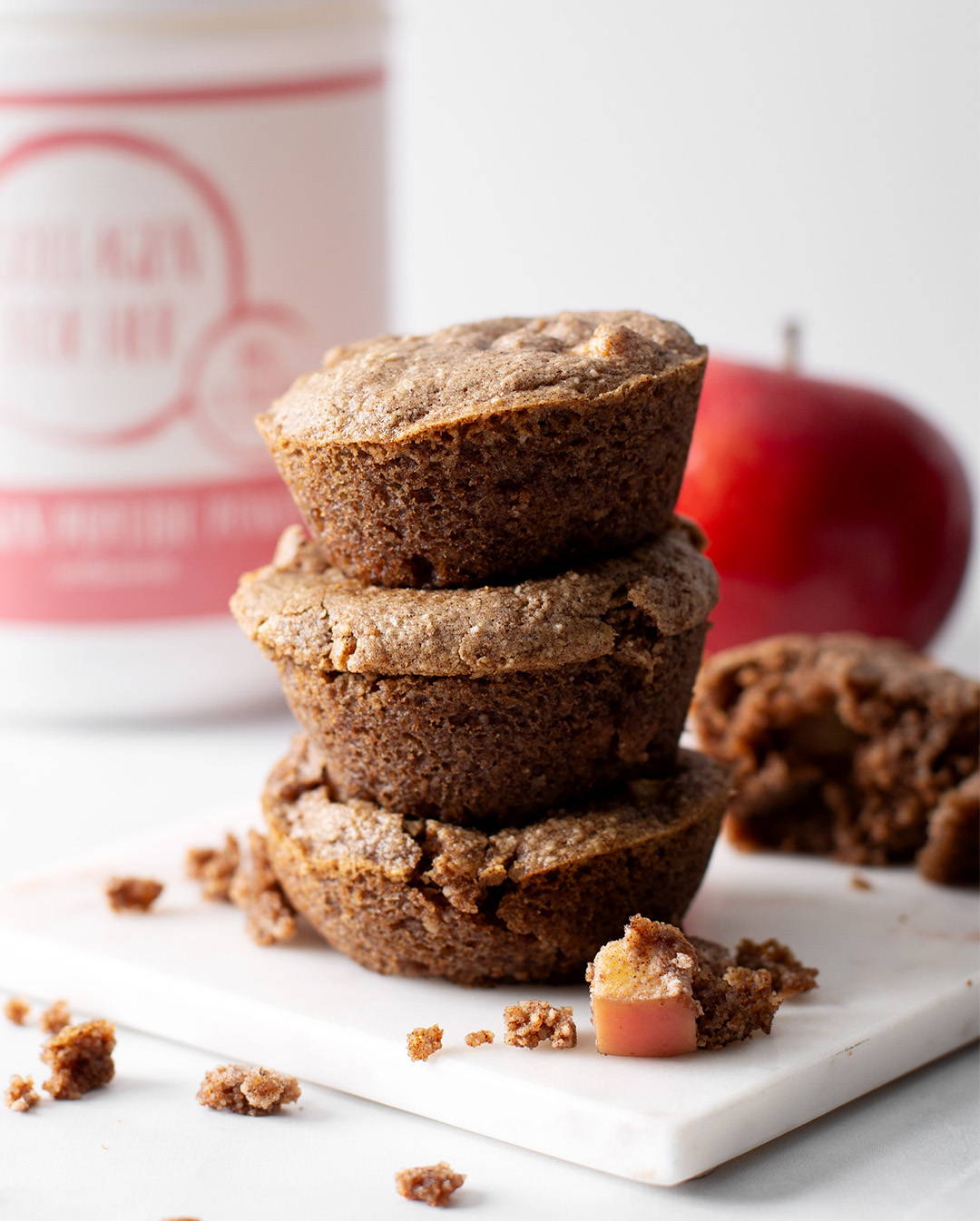 3. Add a Scoop to Healthy Baked Goods