Ingredients: Hydrolyzed Bovine Collagen Peptides, Hydrolyzed Chicken Collagen Peptides, Hydrolyzed Marine Collagen Peptides, Eggshell Membrane Collagen Peptides, Avian Sternum Collagen Peptides
Contains Five Types of Collagen - Types I, II, III, V, X
500mg of collagen per capsule!
Sugar, Gluten, Dairy, & Soy Free
Numerous benefits for your skin, hair, nails, joints, & more!*
Perfect for Paleo and Keto Diets

This is a great product for anyone who is looking to add additional types of collagen into their daily routine. Capsules are also perfect for travel or those busy days when you don't have time to make yourself a collagen drink with our collagen powders. It's a win-win!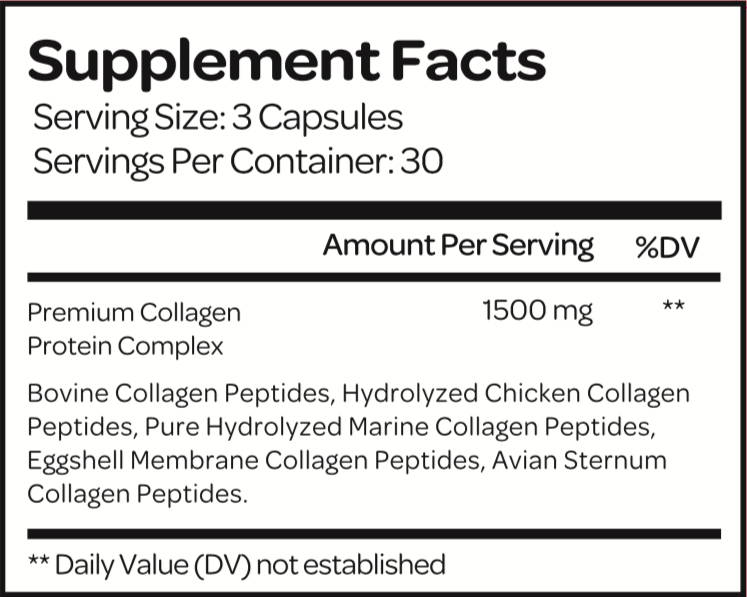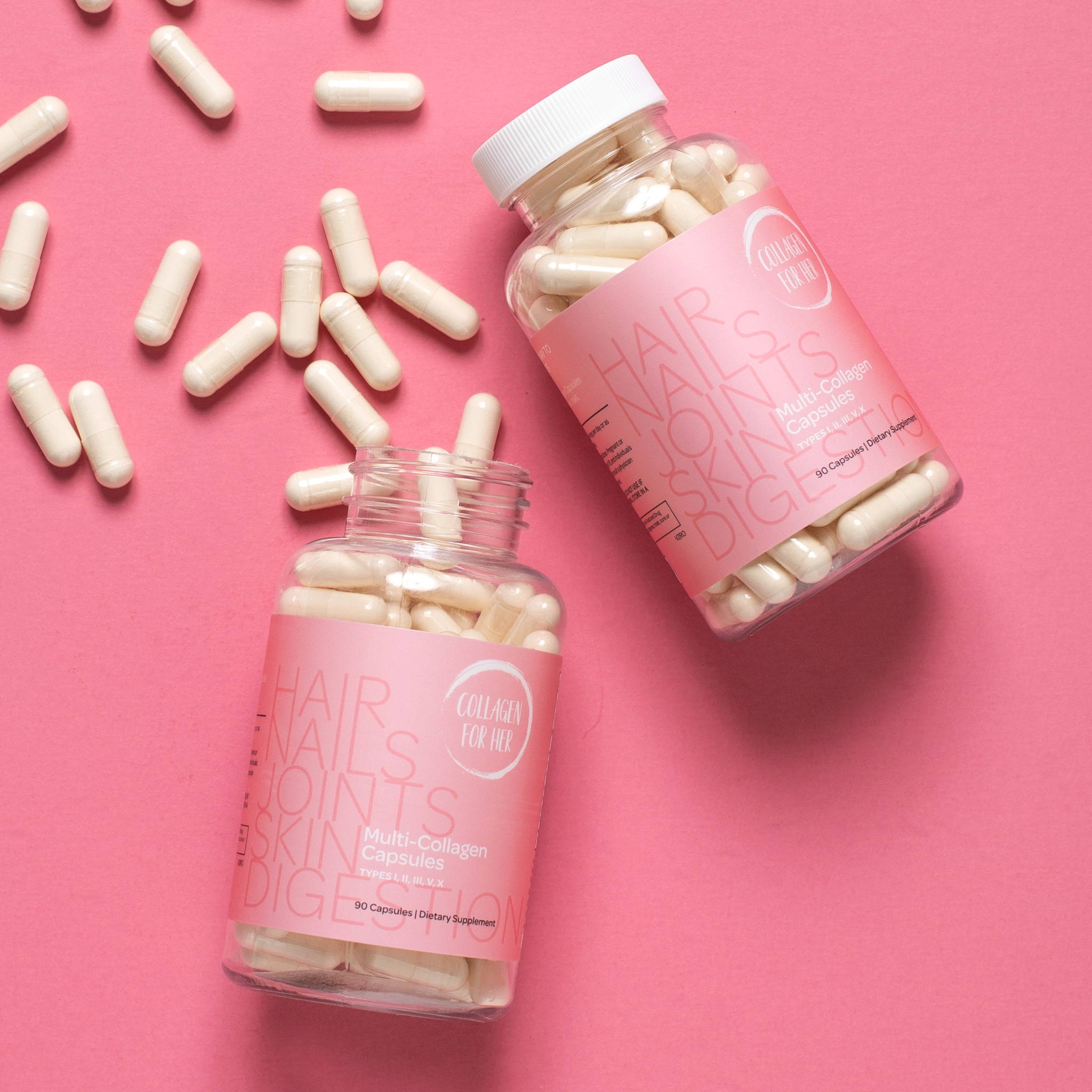 Collagen is the most abundant protein in the human body, comprising about 30% of all the protein in our bodies; with 70% of the protein found in our skin, 90% in our connective tissue, and 90% in our bone mass. This is why collagen is often referred to as "the glue that holds the body together"!

However, overtime we start making less of it, which is why it is important to replenish our bodies with a collagen supplement!
These are a few of the ways collagen can help to maintain overall health and wellness:
• Glowing skin, Healthy Hair, Strong Nails*
• Supports Healthy Joints*
• Promotes Healthy Digestion*
• Supports a Healthy Heart and Liver*
• Supports a Healthy Gut and Immune System*
Other Ways to Take Collagen