Get Your Glow On With Our Rose Water Face Mist!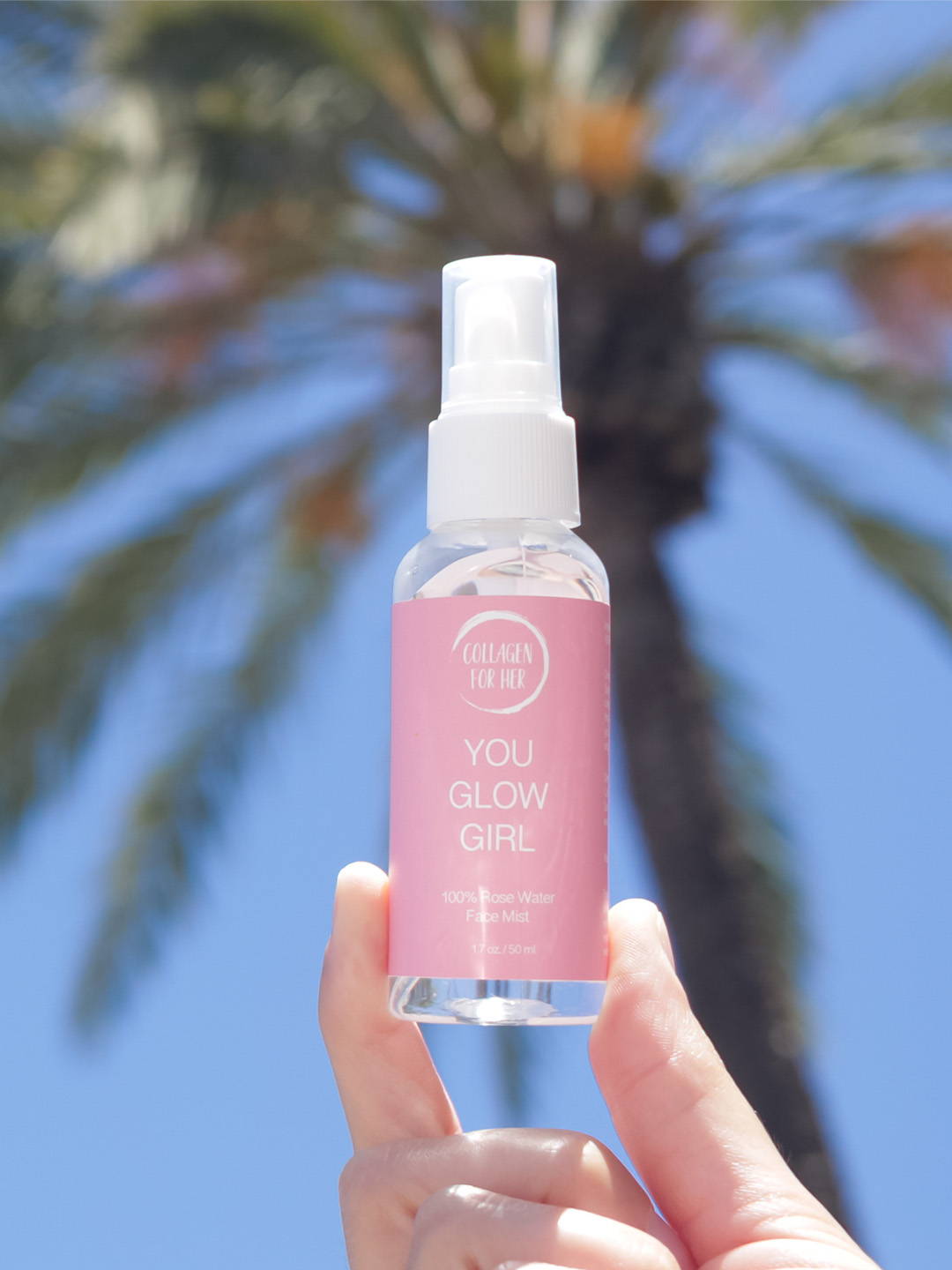 Clean, Soothe, and Hydrate
Collagen For Her's brand new, single ingredient, rose water toner helps clean, soothe, and hydrate your skin. With just one spritz (or two or three - it's addicting!), this energizing rose water face mist purifies and refreshes the skin, leaving it feeling soothed and revitalized. Use it before makeup, as a setting spray, or anytime throughout the day to give your skin a much needed pick-me-up!
The Collagen For Her 100% Pure Rose Water Face Mist is just that, 100% Pure Rose Water! That means no added alcohols, parabens, or any other unknown chemicals that could be potentially harmful to your skin!
The Ultimate Skin Refresh
Life Hack: Keep a bottle in the fridge and spray on your face after spending time in the sun or after a workout and your face will feel A-M-A-Z-I-N-G and refreshed!
Ingredients: 100% Pure Rose Water
All-Natural
Cruelty Free
Paraben Free
Alcohol Free
Directions: Spray on face or body after cleansing your skin and/or throughout the day to keep you skin hydrated, refreshed, and glowing!
Reinventing What "Clean" Skincare Really Means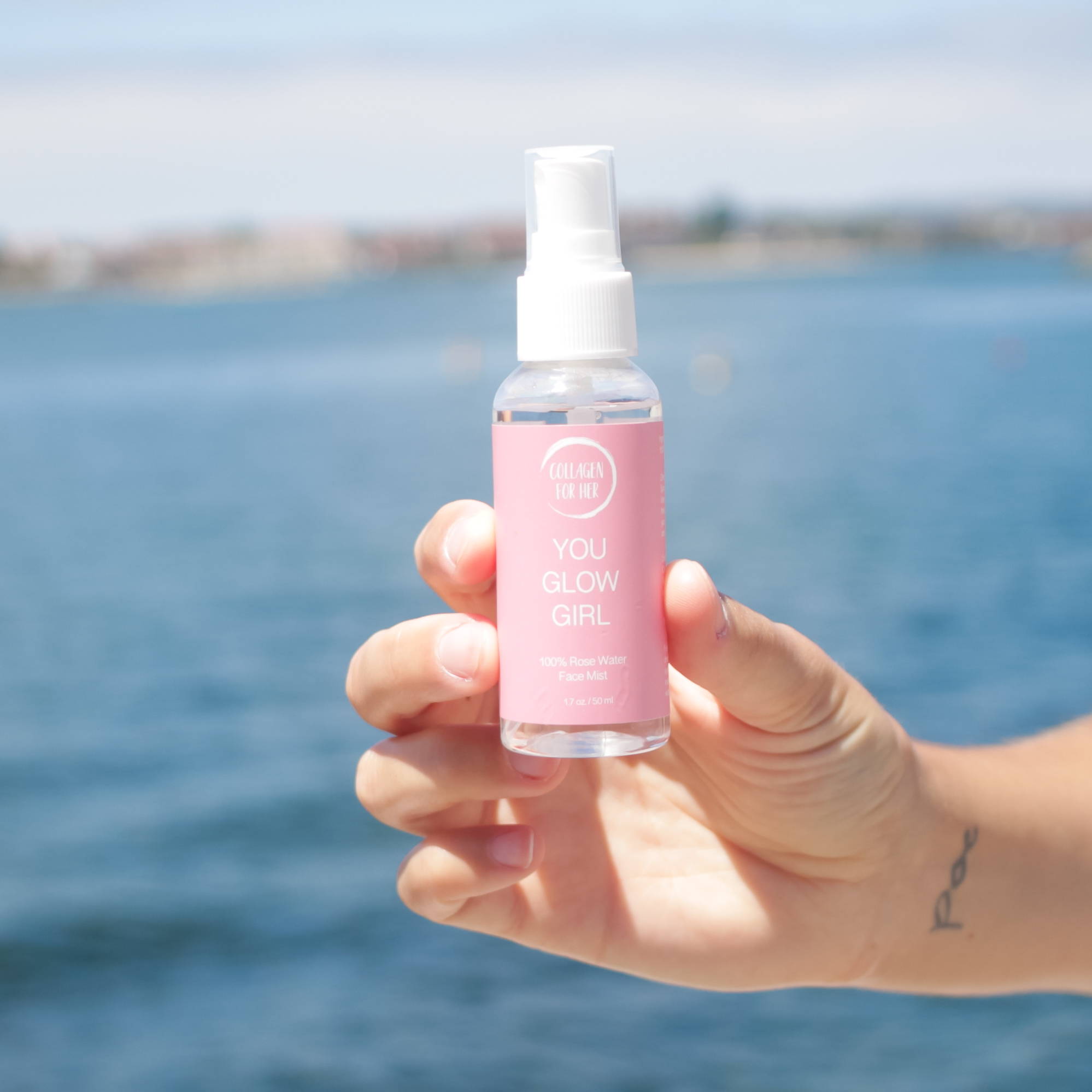 What does "Clean" skincare really mean?
There are so many products out there claiming to be "clean" and "all-natural" but what does that really mean?
Our rule of thumb, whether we are talking about skincare or supplements, is minimal ingredients that you can actually recognize and pronounce. Because if you recognize an ingredient, your body will too!
If you recognize an ingredient, your body will too.
Ingredients: 100% Pure Rose Water