How To Use: Collagen For Her Lemon Water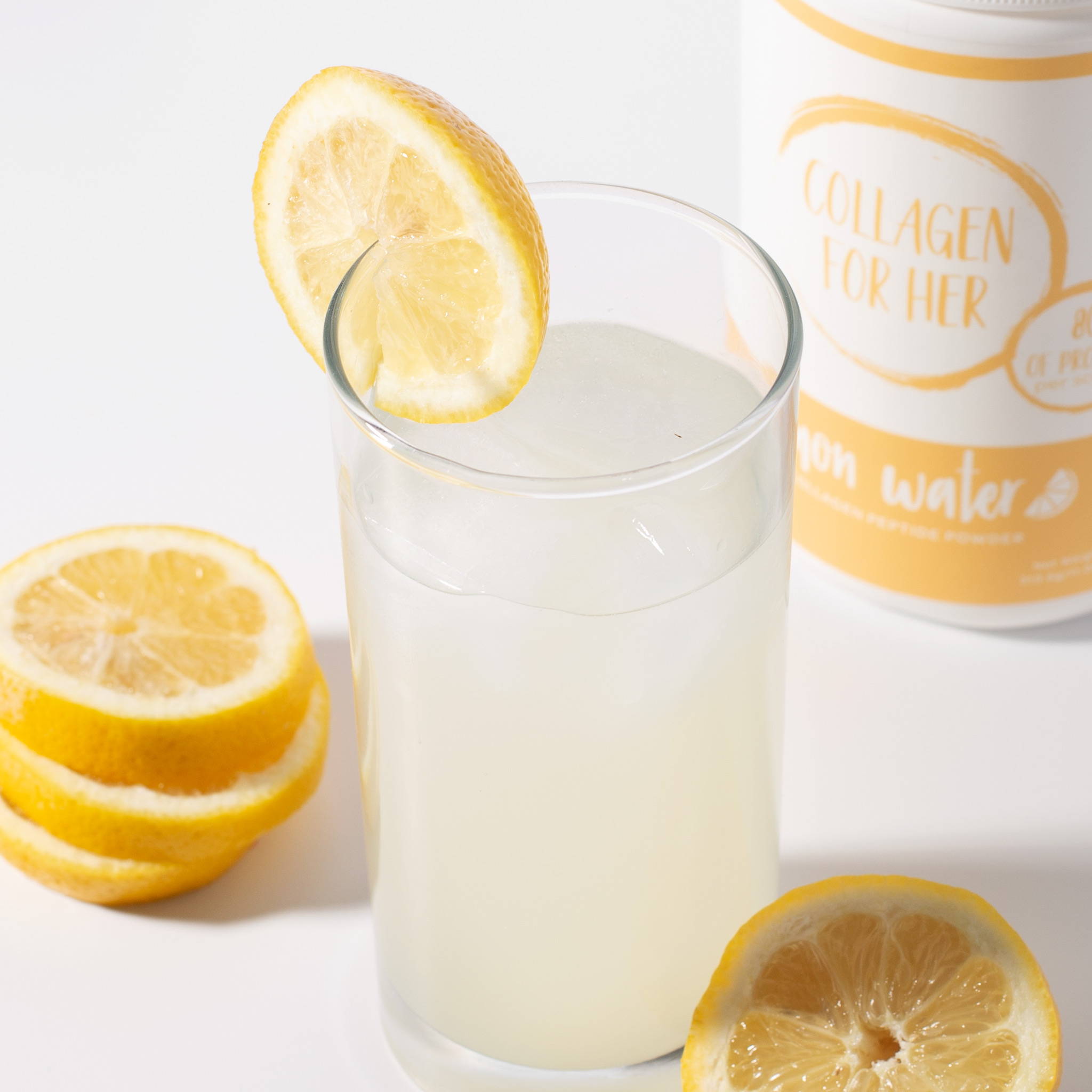 Combine one scoop of Collagen For Her Lemon Water with 8-12 oz. of water and shake or stir until dissolved.
Please Note: Collagen peptides can clump in cold liquid. For best results, let drink sit for a few minutes before consuming or mix into room temperature liquid and then add ice.

Collagen For Her Lemon Water is sugar free, dairy free, gluten free, and free of all artificial colors, flavors, and preservatives.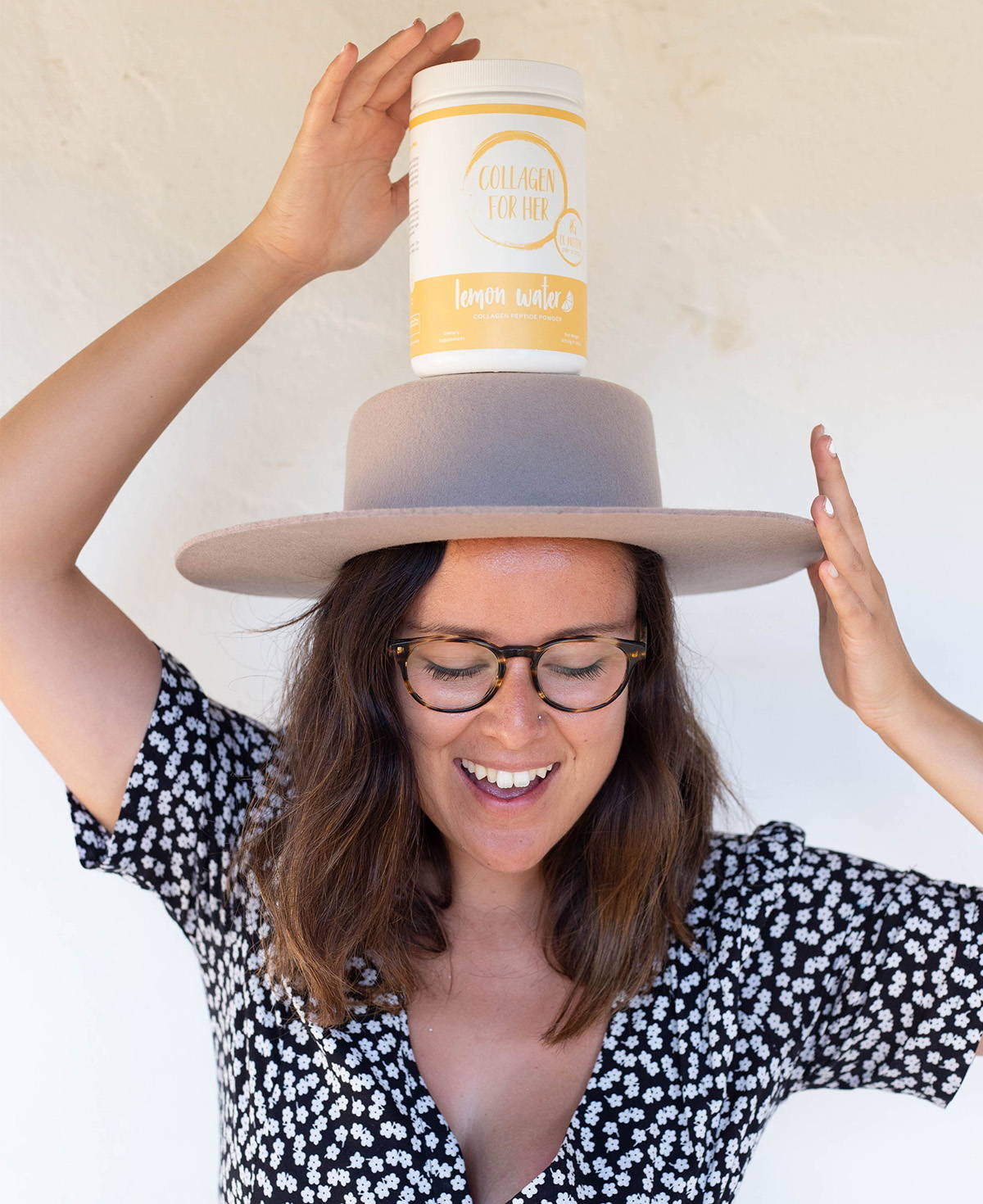 Collagen is a protein that naturally occurs in our bodies, however overtime we start making less of it, which is why it is important to replenish our bodies with a collagen supplement!
These are a few of the ways collagen can help to maintain overall health and wellness:
• Glowing skin, Healthy Hair, Strong Nails*
• Supports Healthy Joints*
• Promotes Healthy Digestion*
• Supports a Healthy Heart and Liver*
• Supports a Healthy Gut and Immune System*