Black Friday Cyber Monday Is On!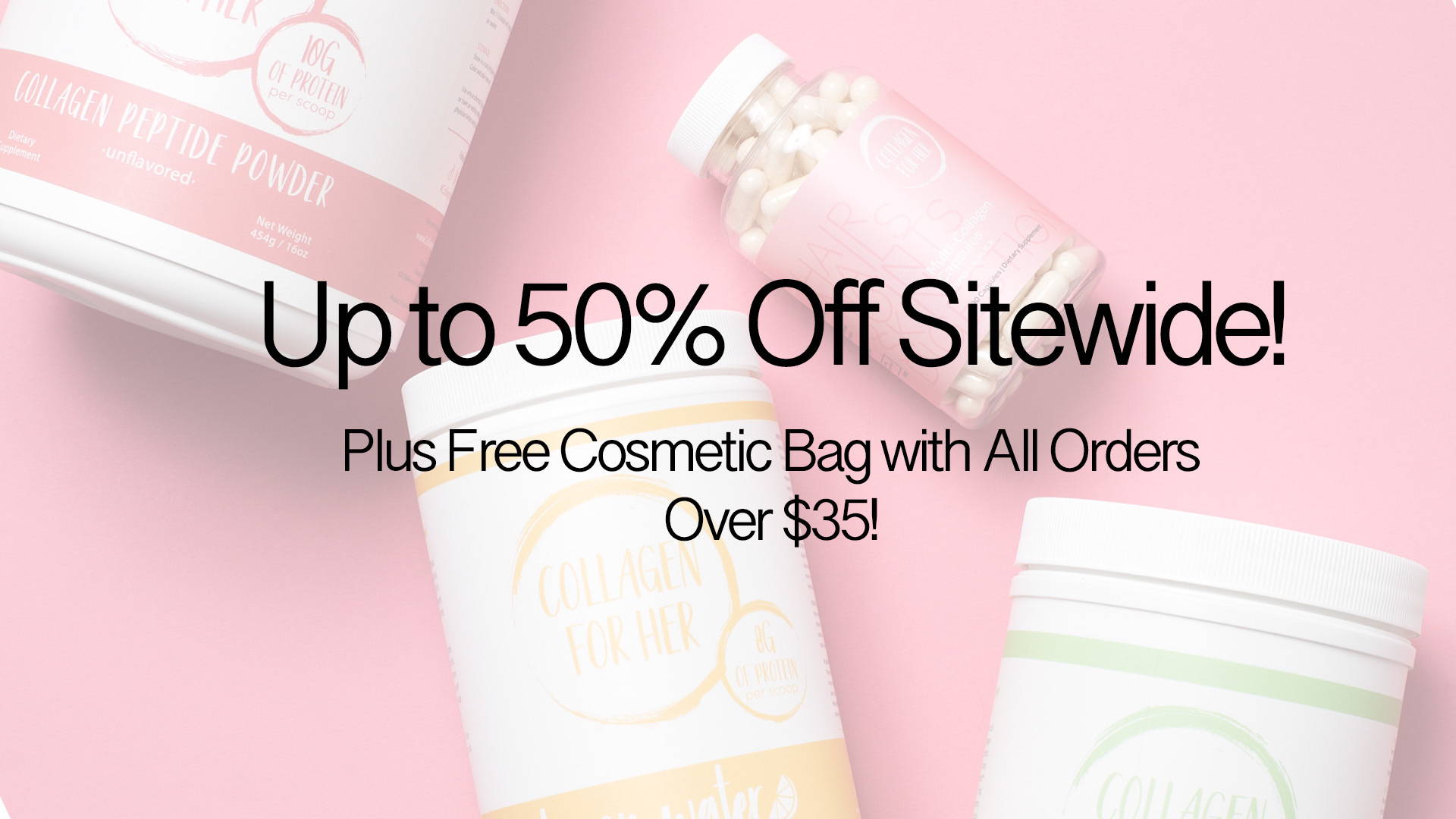 Save up to 50% through Cyber Monday!
Finally - A Brand Women Can TRUST!
Up to 50% Off All Products!
*Plus Free Cosmetic Bag With Orders Over $35! *
To redeem, add cosmetic bag to your cart and use the code "FREEBAG" at checkout!
Spend $35 and Get A Free Cosmetic Bag!
Add bag to cart then use code "FREEBAG" at checkout!
To Redeem Your Free Gift:
1. Add the cosmetic bag to your cart.

2. Use code "FREEBAG" at checkout!
*Code only valid on purchases over $35. If you forget to add the bag to your cart, we won't be able to add it to your order later, so double check before you place your order!
The Perfect Stocking Stuffer!
The Collagen For Her blush cosmetic bag with rose gold detail is big enough to fit all your essentials but still easy throw in your purse, gym bag, or suitcase. We love using this bag for our makeup, skincare, headphones, sunscreen, Collagen For Her single serve packets, or anything else you want to take with you on the go! Makes for a great gift or stocking stuffer for all the ladies in your life! Or keep it for yourself - we won't tell 😉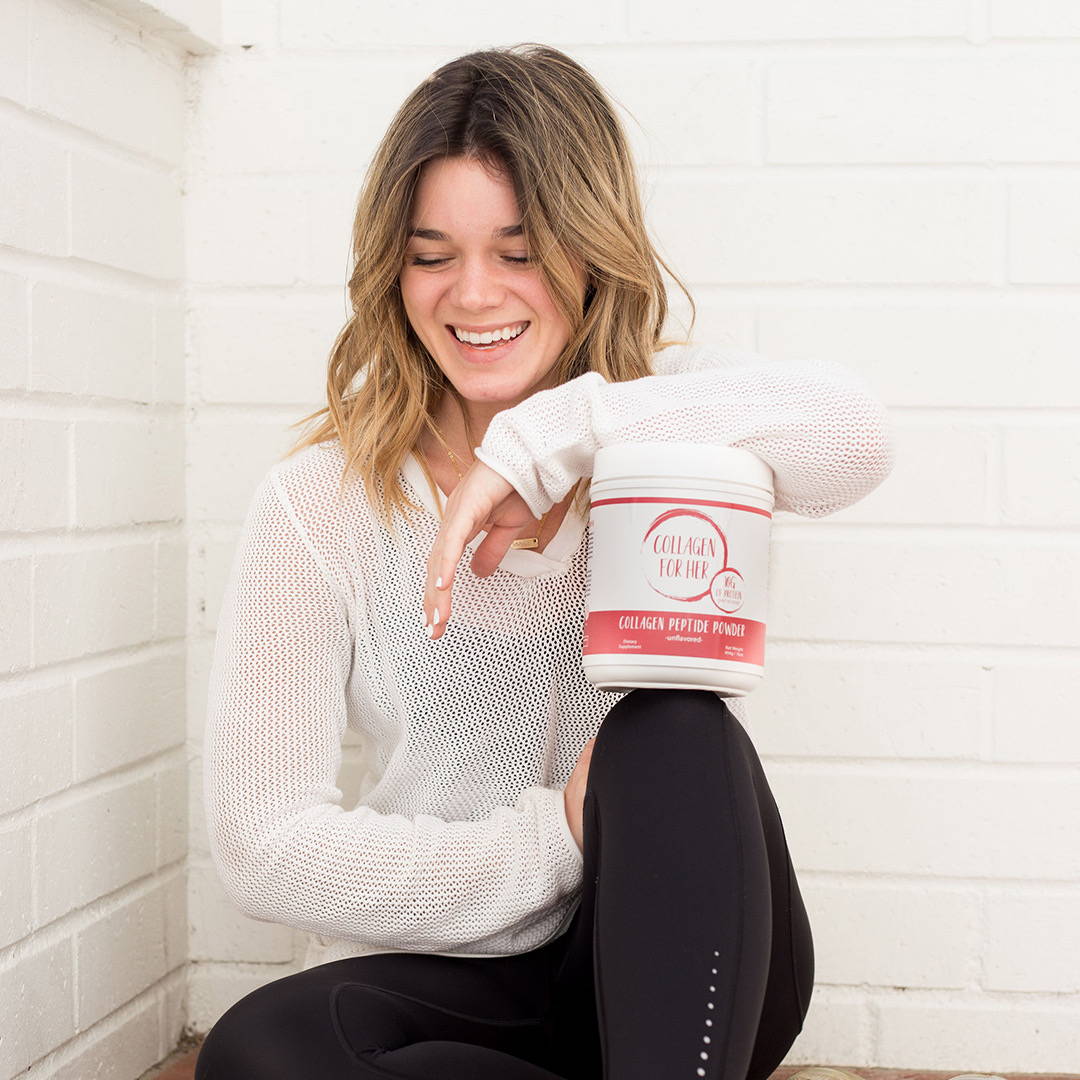 We created Collagen For Her for women to be able to immediately identify products for being for them! All of our products are made with clean, simple, and pronounceable ingredients so all women know exactly what is being put in their bodies!
We are women owned and give a portion of proceeds to charities empowering women! The dietary supplement industry is saturated with products for men and the few products "for women" are made by companies run by men and we wanted to change that!
3. Taste & Dissolvability
Insider Tip: If your collagen has a taste or trouble dissolving, you are using the wrong collagen! When we say flavorless and tasteless, we mean flavorless and tasteless!
Our collagen peptides are sourced from grass fed, pasture raised bovine in South America. We take sourcing seriously and you should too!
Don't Want To Take Our Word For It?
"Dissolves way better then any other collagen product out there. I made the mistake of trying a cheaper brand and am so disappointed and definitely will purchase from Collagen for Her again in the near future!"
I've been on this for a couple of months, and absolutely love it! I can tell a huge difference in my hair and nails! It dissolves easy and tasteless. Also their customer service is wonderful! Please don't ever stop making this!!
"I was VERY skeptical to try (texture/taste), but I can vouch 100% that there are NO issues whatsoever with either. My joints and skin are reaping the benefits!! If you're on the fence, give it a try!"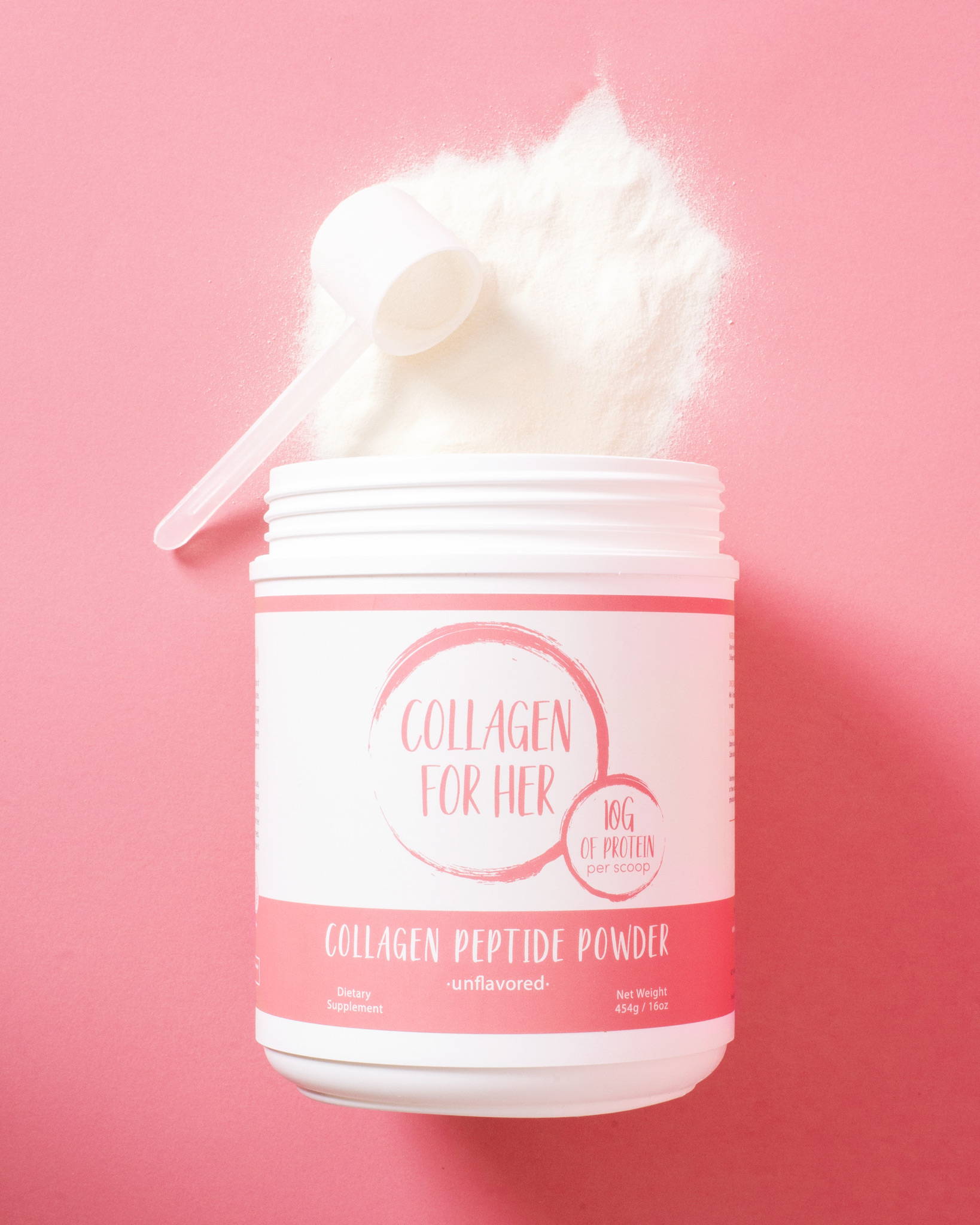 Adding collagen to your diet can help replenish the collagen you are losing!*
Collagen is the most abundant protein in our bodies but as we get older (around the age of 25), our bodies naturally start making less each year! This can contribute to a lot of the sign of aging such as joint pain, poor digestion, thinning hair, and wrinkles.
Glowing skin, Healthy Hair, Strong Nails*

Supports Healthy Joints*
Promotes Healthy Digestion*
Supports a Healthy Heart and Liver*
Supports a Healthy Gut and Immune System*
Every Order Supports Charities That Empower Women!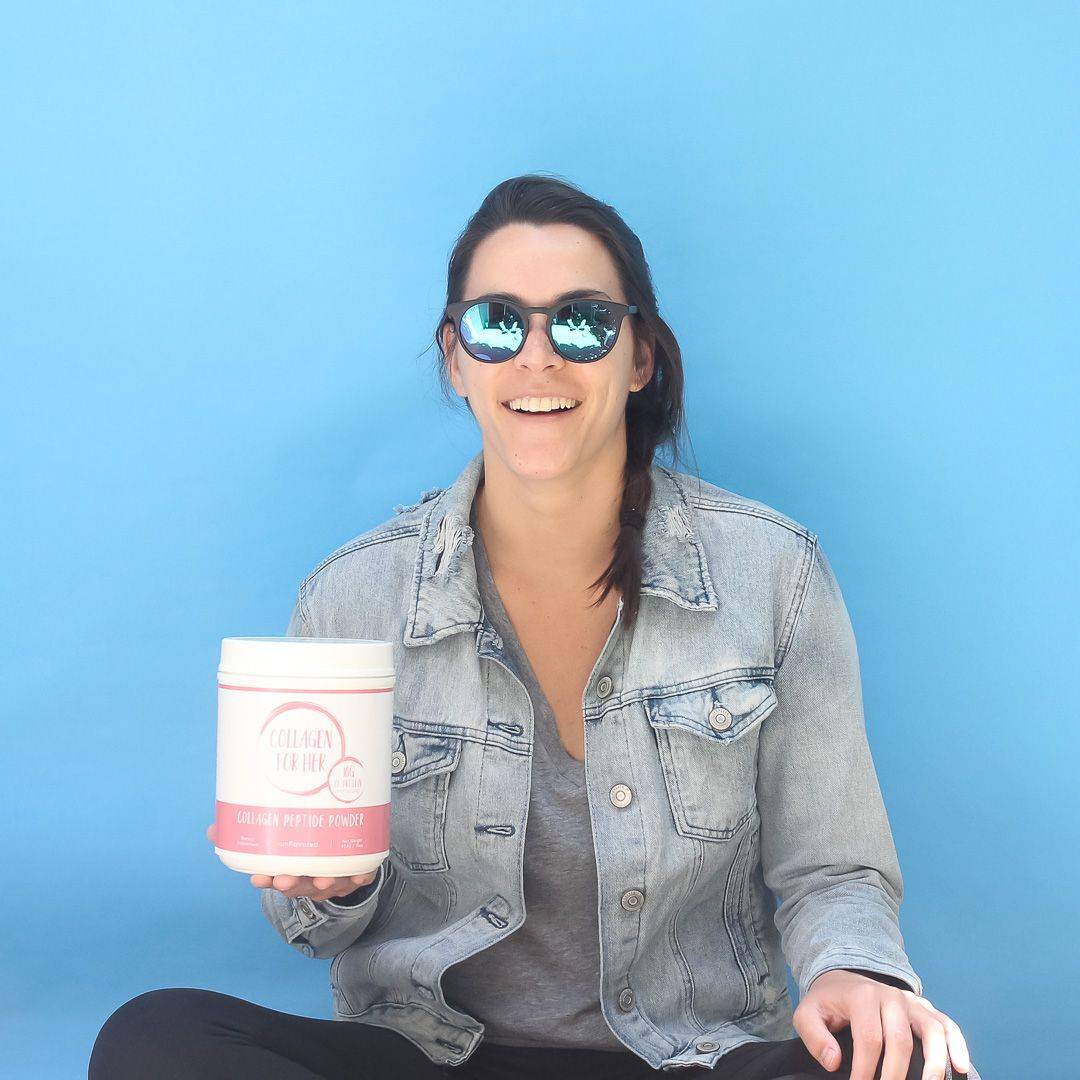 When we started Collagen For Her, our goal was simple: to help women live their happiest and healthiest lives. There are so many issues that women all over the world deal with on a daily basis such as confidence, self-esteem, body image, self-love, and struggling to feel confident in their own skin. We decided to partner with charities that support women empowerment to help make a positive impact on the lives of women everywhere.

Every time you place an order, you are helping us in our mission to help women live their happiest and healthiest lives by feeling confident in their own skin. Collagen For Her donates a portion of our proceeds to charities that support women empowerment in order to create a happier, healthier generation of women!
We appreciate your support! Xoxo