Recipe: Collagen Matcha Latte
It's official: Collagen For Her Organic Matcha Collagen is here! Not only is matcha one of the most insta-worthy superfoods out there, but it also has so many amazing benefits for your health. We combined our unflavored grass fed pasture raised collagen peptides with organic Japanese matcha powder to create the ultimate superfood blend! One scoop has 10g of protein, 11g of collagen, plus all the benefits of matcha and collagen!
Here are a few reasons why we love this mix so much:
When you drink matcha, you are consuming the entire tea leaf, which is why it has more nutrients than traditional green tea.
Matcha has 137 times more antioxidants than regularly brewed green tea. You would have to drink 10 cups of green tea to get the same amount of benefits as one cup of matcha! We saved you the trouble :)
Studies have shown that consuming matcha can help boost metabolism, improve brain function and concentration, promote heart and liver health, enhance mood, lower cholesterol, and so much more! Matcha is one powerful superfood!
Matcha contains L-theanine which is an amino acid that can help reduce anxiety and stress, improve the body's immune system, improve the quality of sleep, and help control blood pressure.
As an added bonus, when L-theanine is paired with the small amount of caffeine in matcha, it can help increase focus and attention!
One of our favorite ways to use our organic matcha collagen is with a matcha latte! Here's how to make it!
Ingredients:
• 1 ½ cups of milk (we used coconut milk)
• 1 scoop of Collagen For Her Organic Matcha Collagen
• 2 tsp. coconut sugar
Directions
Combine all ingredients into a pot and stir consistently over medium heat until hot. Top with frothed milk and a sprinkle of coconut sugar. Enjoy!
Or check out the video below to see one of our other favorite ways to make a Collagen For Her Organic Matcha Collagen Latte!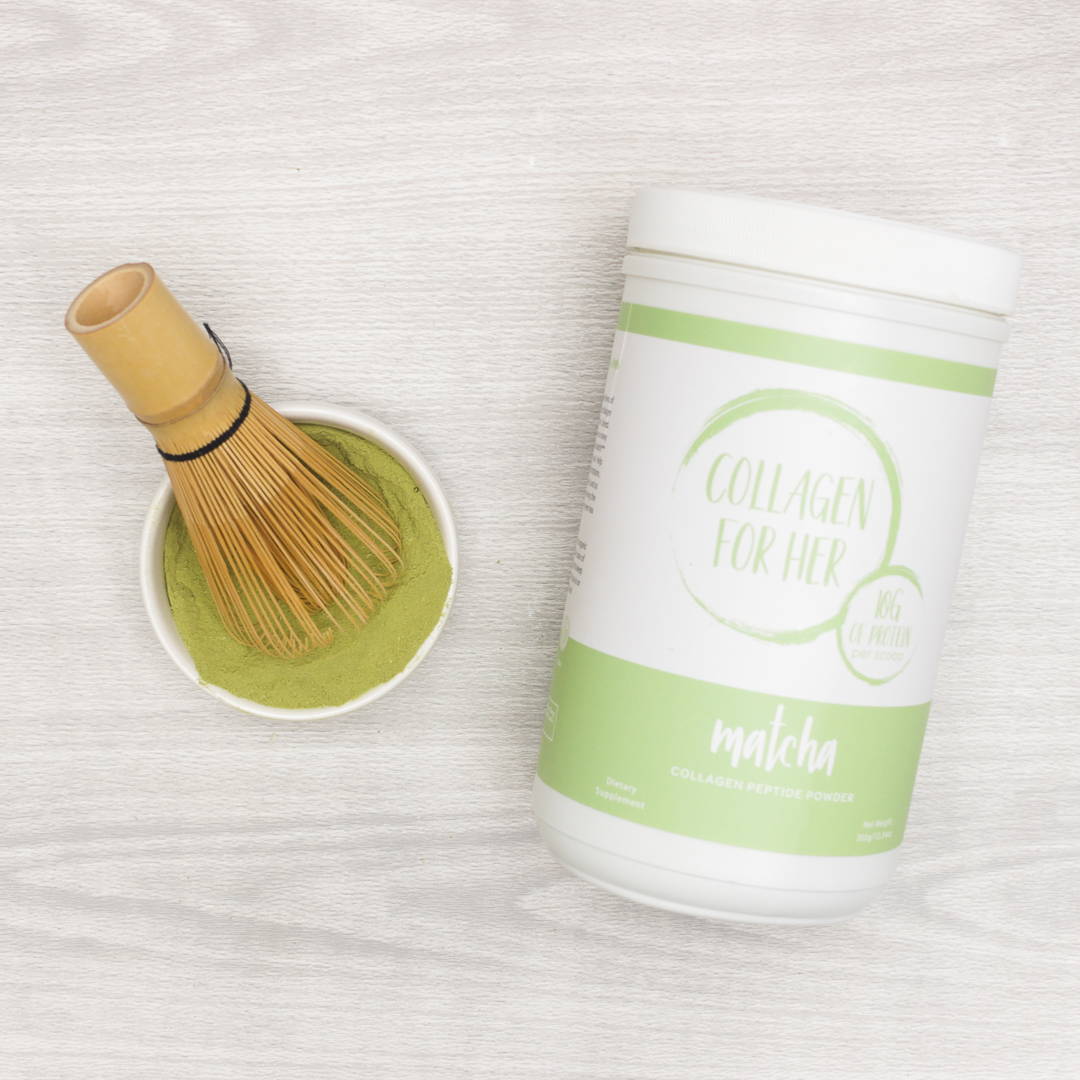 Get Your Organic Matcha Collagen Today!
Get 10% Off Your Organic Matcha Collagen Today! Offer Expires!
Use Code: "MATCHALATTE"
at checkout