The amazing benefits of collagen don't happen overnight. Subscribing can help you stay on track, so you never miss a day!

Not Sure Where To Start? Take Our Collagen Quiz!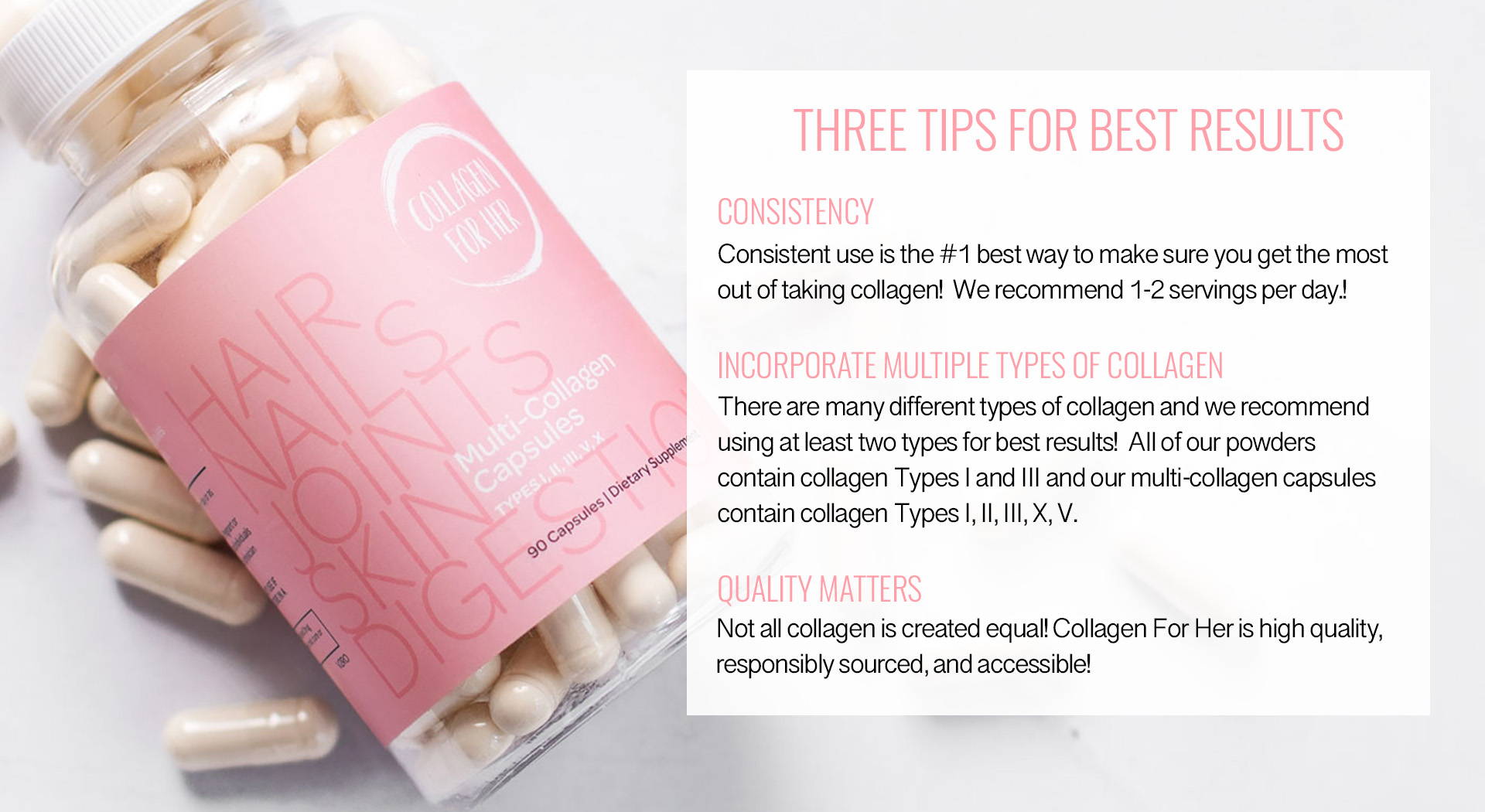 Other Collagen Must Haves! We Won't Say We Told You So...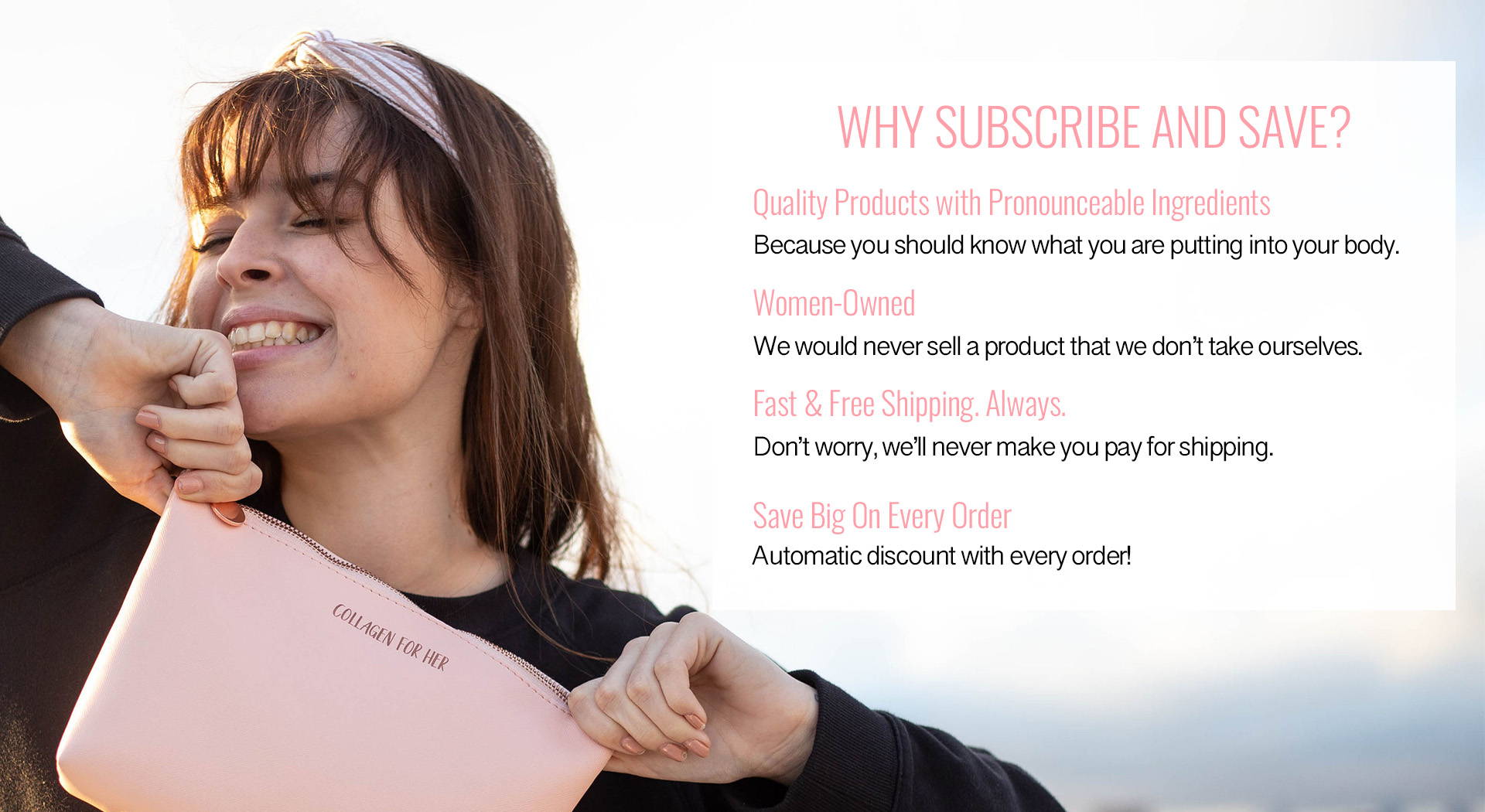 "I have been taking the capsules for almost 12 weeks now and I have definitely been noticing improvements along the way. My skin is softer, my cellulite is a lot less noticeable and my 'gut health' has definitely improved. So far, I am hooked!"
"Excellent product and customer service! The capsules deliver all 5 types of collagen in an easy to swallow capsule that I take with each meal. Also have had excellent customer service with this company!"
"I personally love the pill form I just take in the morning with my daily vitamins..I just started and excited to see the difference in my hair, skin, nails, gut, and joints."