Collagen For Her Multi-Collagen Capsules contain five types of collagen in one capsule - Collagen Types I, II, III, V, X. The type of collagen is determined by the source, so our multi-collagen capsules contain collagen for five different types of collagen from five different sources including bovine and fish.

Collagen is found in our tendons, bones, ligaments, and connective tissues to provide the body with strength and elasticity. It is the most abundant protein in our bodies, but as we get older (around the age of 25), our bodies naturally start making less each year! This can contribute to a lot of the sign of aging such as joint pain, poor digestion, thinning hair, and wrinkles.*
Contains Five Types of Collagen - Types I, II, III, V, X
500mg of collagen per capsule!
Sugar, Gluten, Dairy, & Soy Free
Numerous benefits for your skin, hair, nails, joints, & more!*
Perfect for Paleo and Keto Diets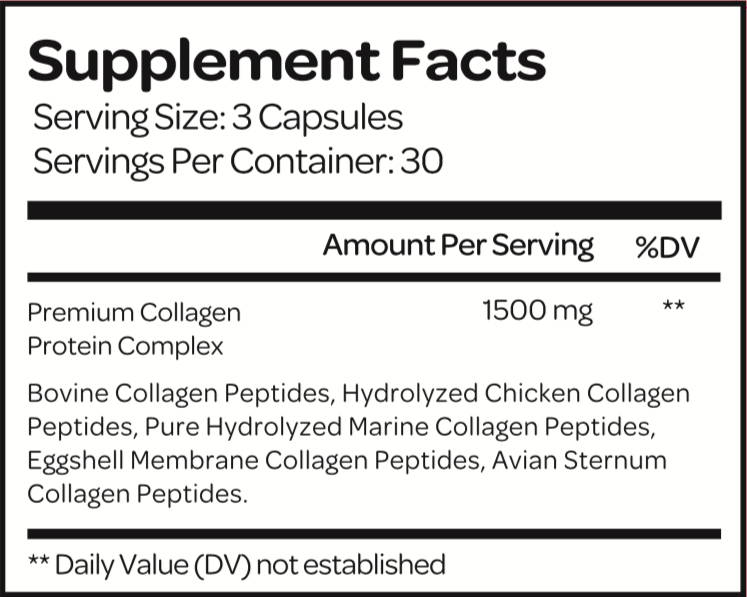 Ingredients: Hydrolyzed Bovine Collagen Peptides, Hydrolyzed Chicken Collagen Peptides, Hydrolyzed Marine Collagen Peptides, Eggshell Membrane Collagen Peptides, Avian Sternum Collagen Peptides

Collagen is a protein that naturally occurs in our bodies, however overtime we start making less of it, which is why it is important to replenish our bodies with a collagen supplement! Collagen has tons of benefits and incorporating it into your daily routine can help with the following!
Beauty & Health Benefits: Supports healthy hair, skin, nails, joints, gut health, and more*
Bioavailable: Easily digested and absorbed into the body
Easy To Use: Take three capsules per day!
Paleo & Keto Friendly: Non-GMO, Hormone Free, & Sugar, Dairy, Gluten, and Soy Free
Women Owned: We started Collagen For Her to help women take the guesswork and confusion out of buying supplements.
Learn more about the benefits of collagen
here.
How To Use: Take 3 capsules per day.
Our multi-collagen capsules can also be used along with any of our collagen powders!
Collagen is the most abundant protein in the human body, comprising about 30% of all the protein in our bodies; with 70% of the protein found in our skin, 90% in our connective tissue, and 90% in our bone mass. This is why collagen is often referred to as "the glue that holds the body together"!

However, overtime we start making less of it, which is why it is important to replenish our bodies with a collagen supplement!
These are a few of the ways collagen can help to maintain overall health and wellness:
• Glowing skin, Healthy Hair, Strong Nails*
• Supports Healthy Joints*
• Promotes Healthy Digestion*
• Supports a Healthy Heart and Liver*
• Supports a Healthy Gut and Immune System*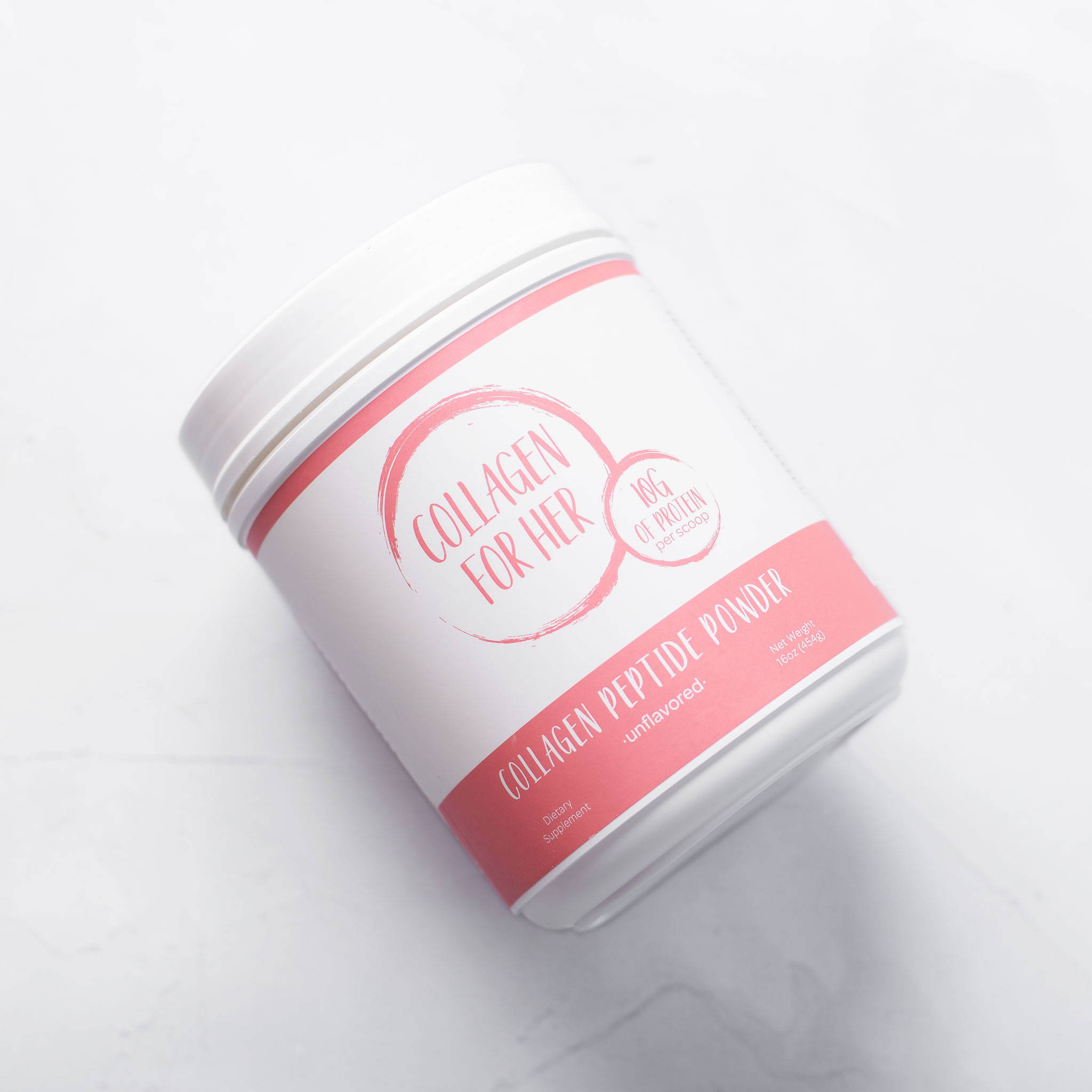 Add a scoop to coffee, tea, smoothies or baked goods! It's flavorless & tasteless!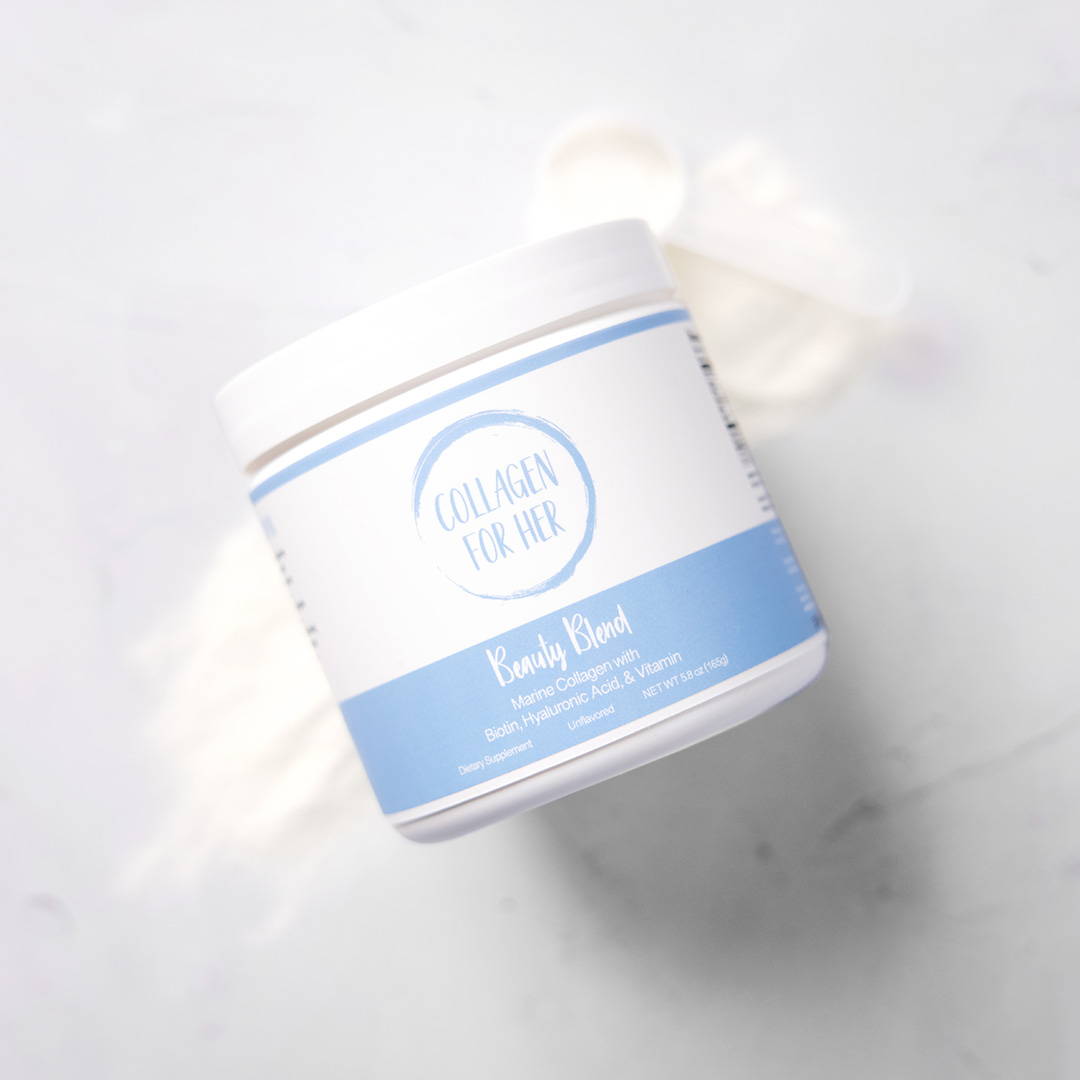 Our Newest Product! Marine collagen with added benefits for hair, skin, and nails.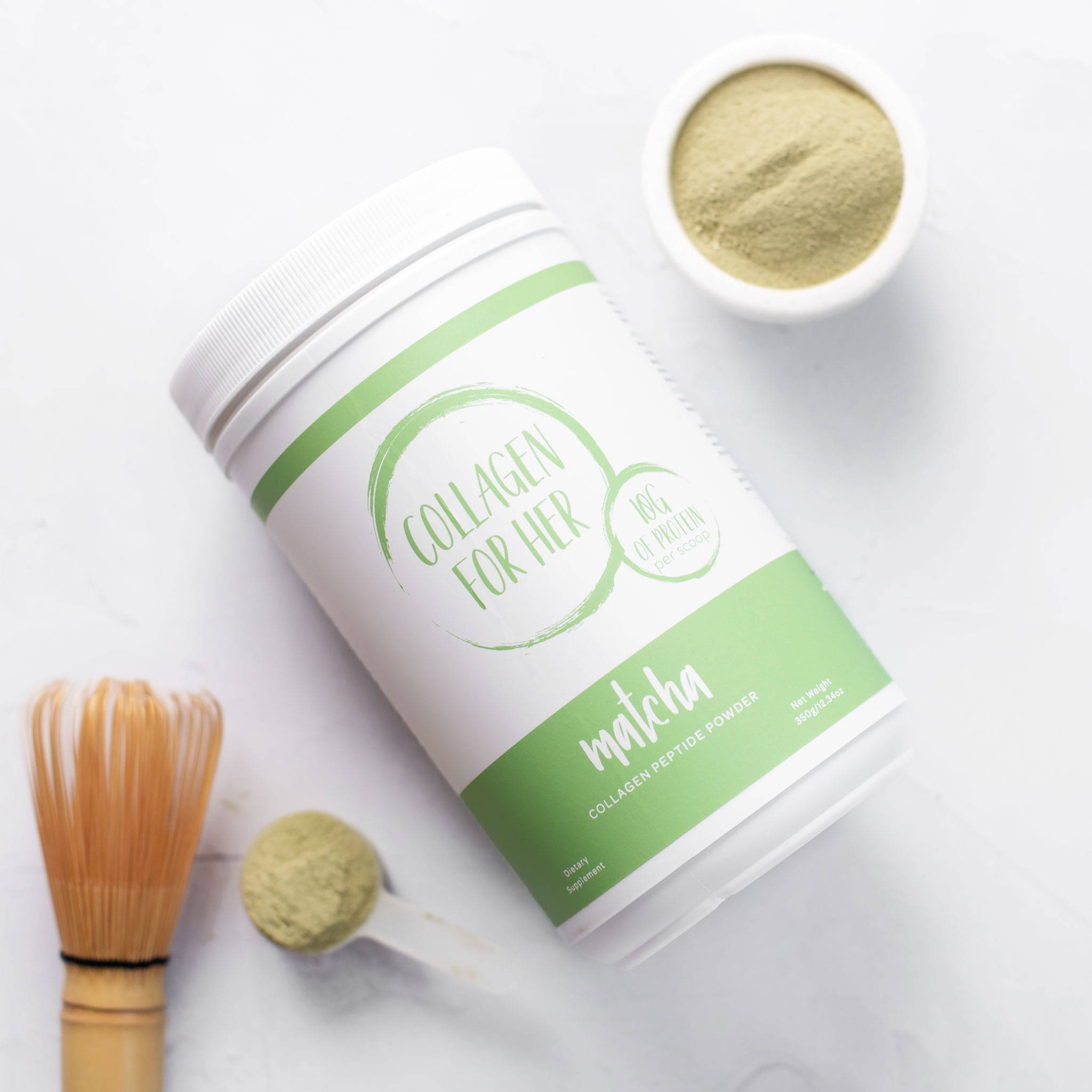 Add a scoop of organic matcha collagen to water or milk to make a matcha latte!

SEE WHAT OUR CUSTOMERS HAVE TO SAY!
Customer Reviews
Write a Review
Ask a Question
Filter Reviews:
collagen
nails
skin
improvements
capsules
routine
body
house
everyone
difference
08/27/2020
Anonymous
United States
Best Collagen EVER!!
I've been taking one collagen capsule a day for the last 4 months and I absolutely love adding it into my daily routine!! It's helped my hair stay strong and my nails grow so quickly! Even with getting gel polish on my nails they are stronger than ever. I love all the benefits of collagen and truly believe that implementing this into my routine will help me stay young and healthy looking!
08/27/2020
Anonymous
United States
So far so good
Only after a few weeks I see improvements in my hairs regrowth this product was recommended by a family member
08/27/2020
Summer G.
United States
Love Love love these!
This product makes collagen on the go easy and accessible for everyone! It showed up to my house ready to be tried put and boy was I amazed! I love how collagen for her makes getting what my body needs easy and ready to take on the go! I'm a busy busy busy girl so getting to take my collagen in a capsule on my way out the door is the BEST!
08/27/2020
Anonymous
United States
The Best Collagen Capsules!
This is the second Collagen for Her product that I have purchased and I absolutely love it! I prefer the capsules over the powder because it is just easier for me to add into my daily routine. After several months of consistently taking these, I have noticed a big difference in my skin and my nails. My skin has stayed clear and my nails are stronger than they have ever been.
08/16/2020
Nancy P.
United States
Lemon Collagen! Water Loving It
Just received the lemon collagen . Followed instructions on mixing with room temperature water and then added ice , dissolved perfectly! Great flavor I will be ordering another to hold me over until it returns next spring Thanks again for another great product Nancy