COLLAGEN FOR HER PRODUCT COMPARISON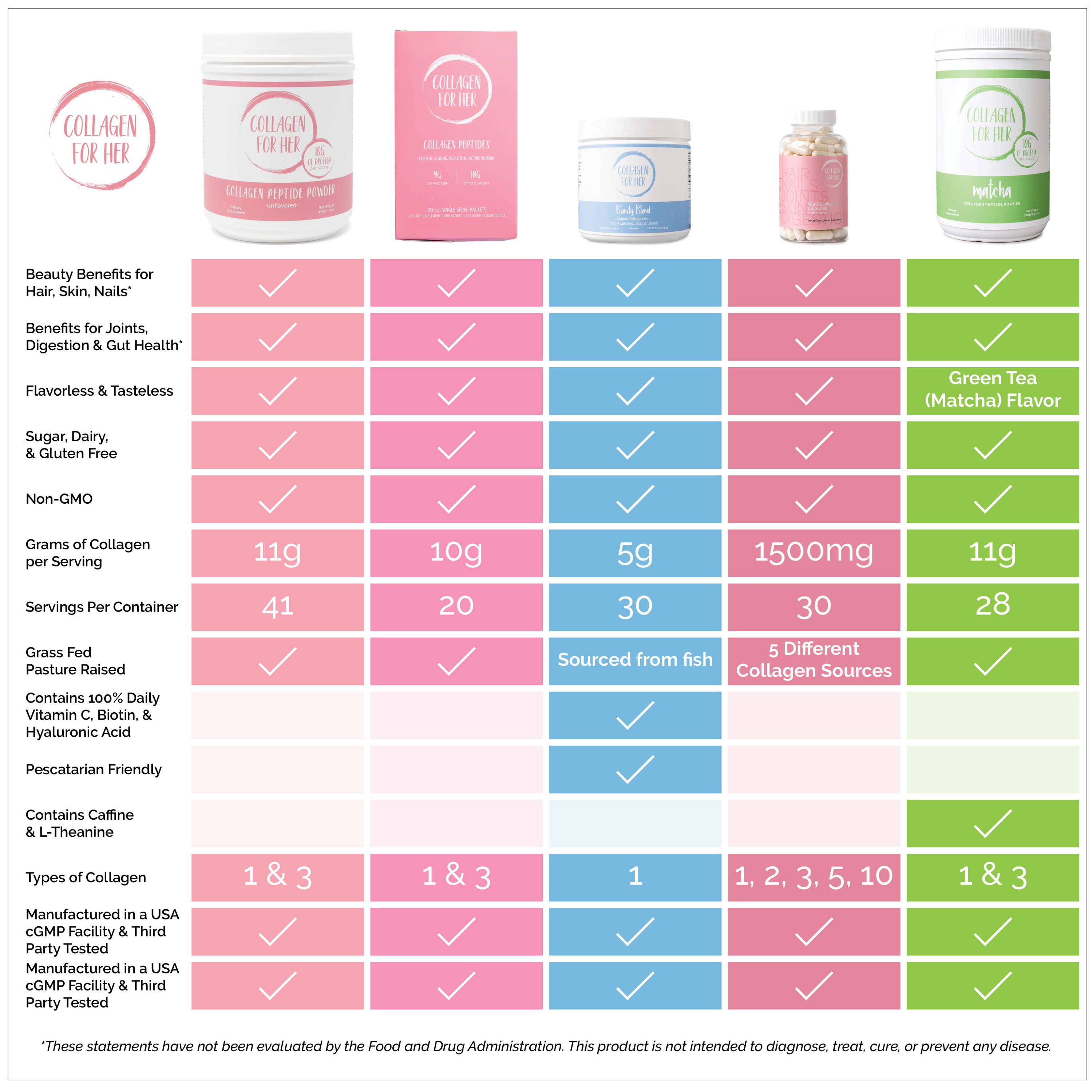 SHOP OUR COLLAGEN PRODUCTS!
STILL TRYING TO DECIDE? LEARN MORE!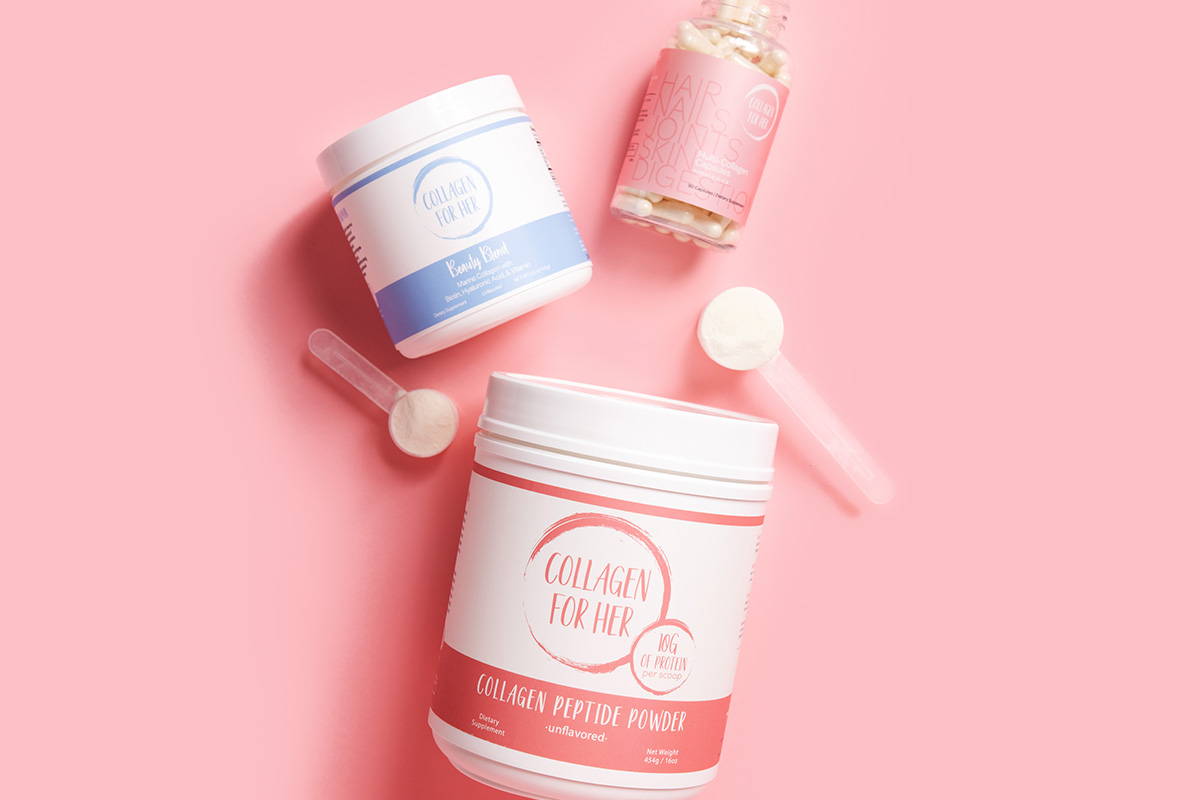 PRODUCT BREAKDOWN! WHICH PRODUCT IS BEST FOR YOU?
We get questions all the time about the difference between all of our products, so we thought we would put together a guide explaining each product and the differences between them to help you decide which is best for you!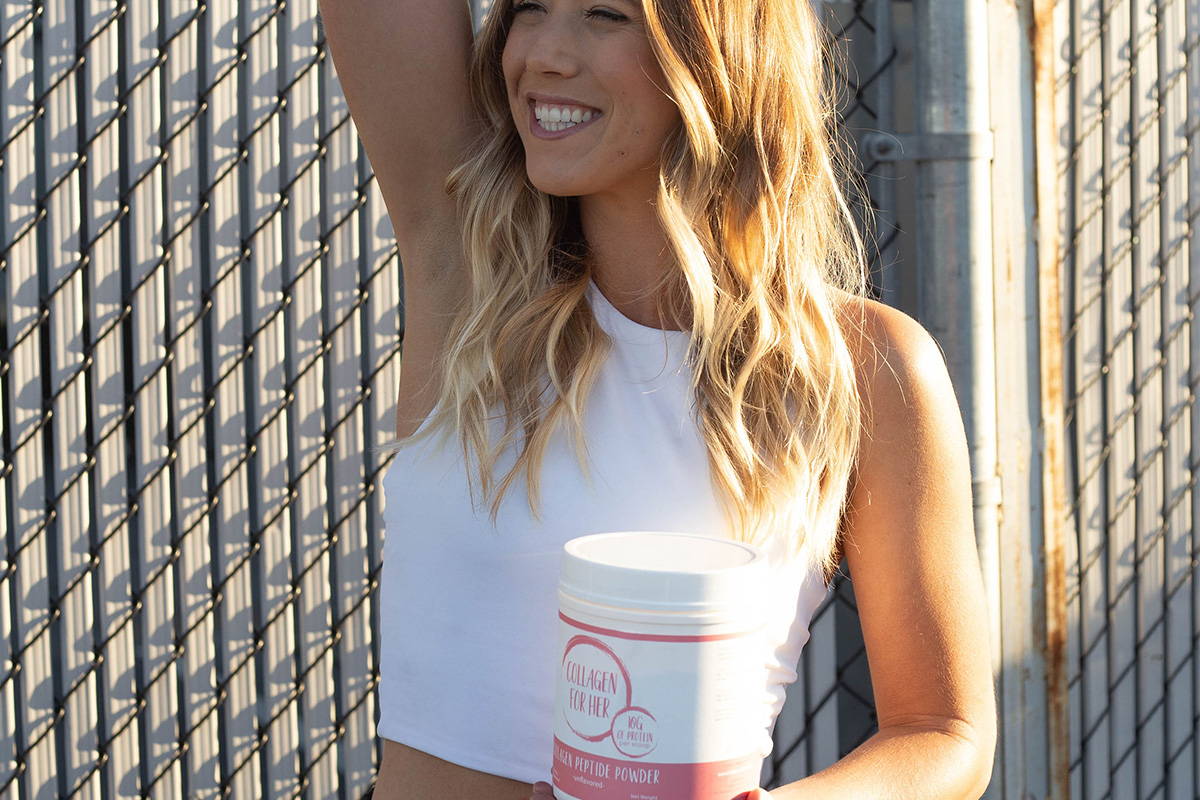 TOP 6 MOST ASKED COLLAGEN QUESTIONS!
Everyday we get emails, Instagram messages, Facebook comments, etc. asking us questions about collagen (don't stop: we love it!). But there are a few questions that we get over and over again, so we thought we would answer the top six most frequently asked questions!