Collagen For Her Organic Matcha Collagen is the perfect mix of our Unflavored Collagen Peptides and our Organic Japanese Matcha! Simply add to hot/warm water or milk and stir for the perfect matcha mix! Packed with all the benefits of collagen and matcha combined! Read more below!
Ingredients - Unflavored Hydrolyzed Bovine Collagen Peptides, Organic Japanese Matcha (Green Tea)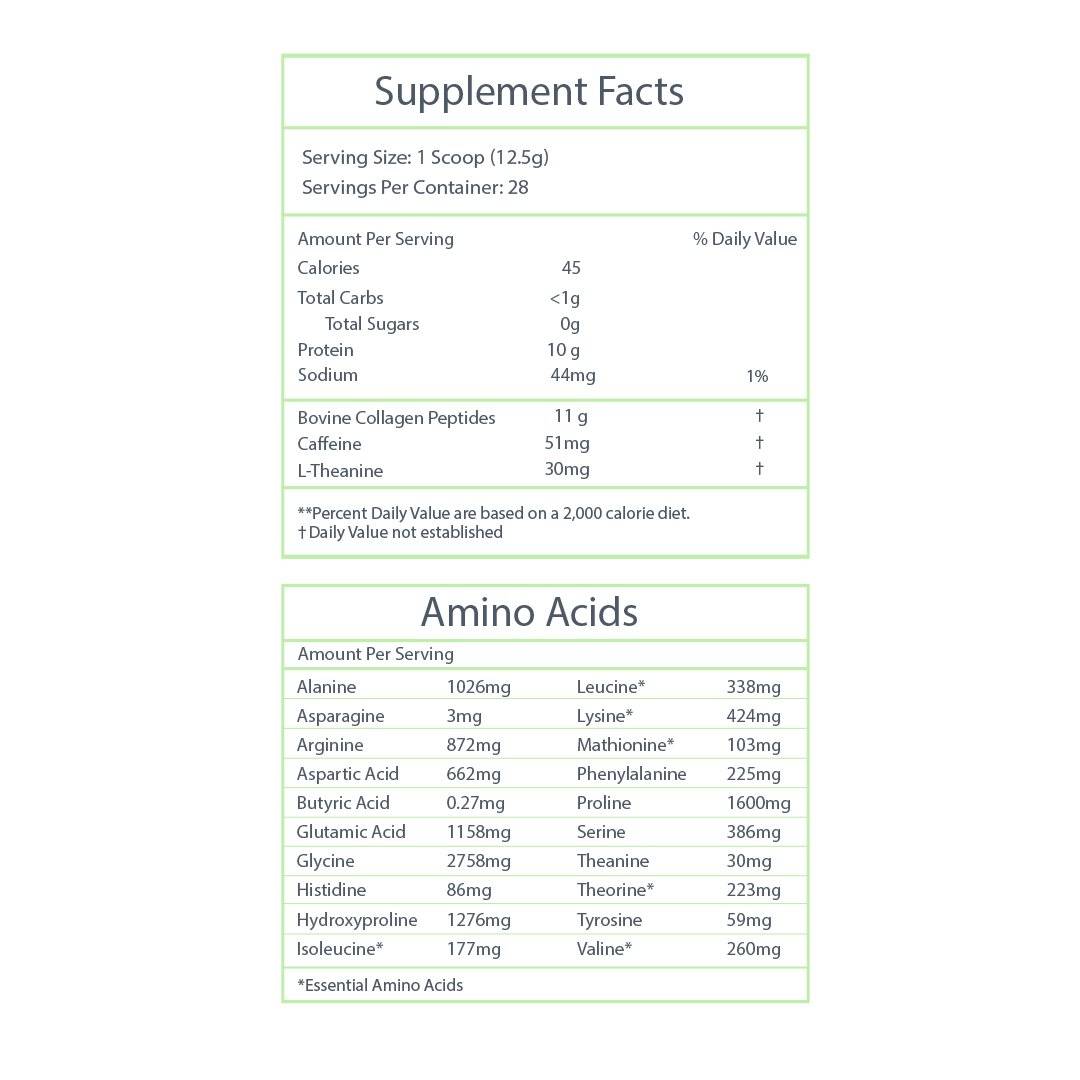 Matcha + Collagen = The Ultimate Superfood Combo!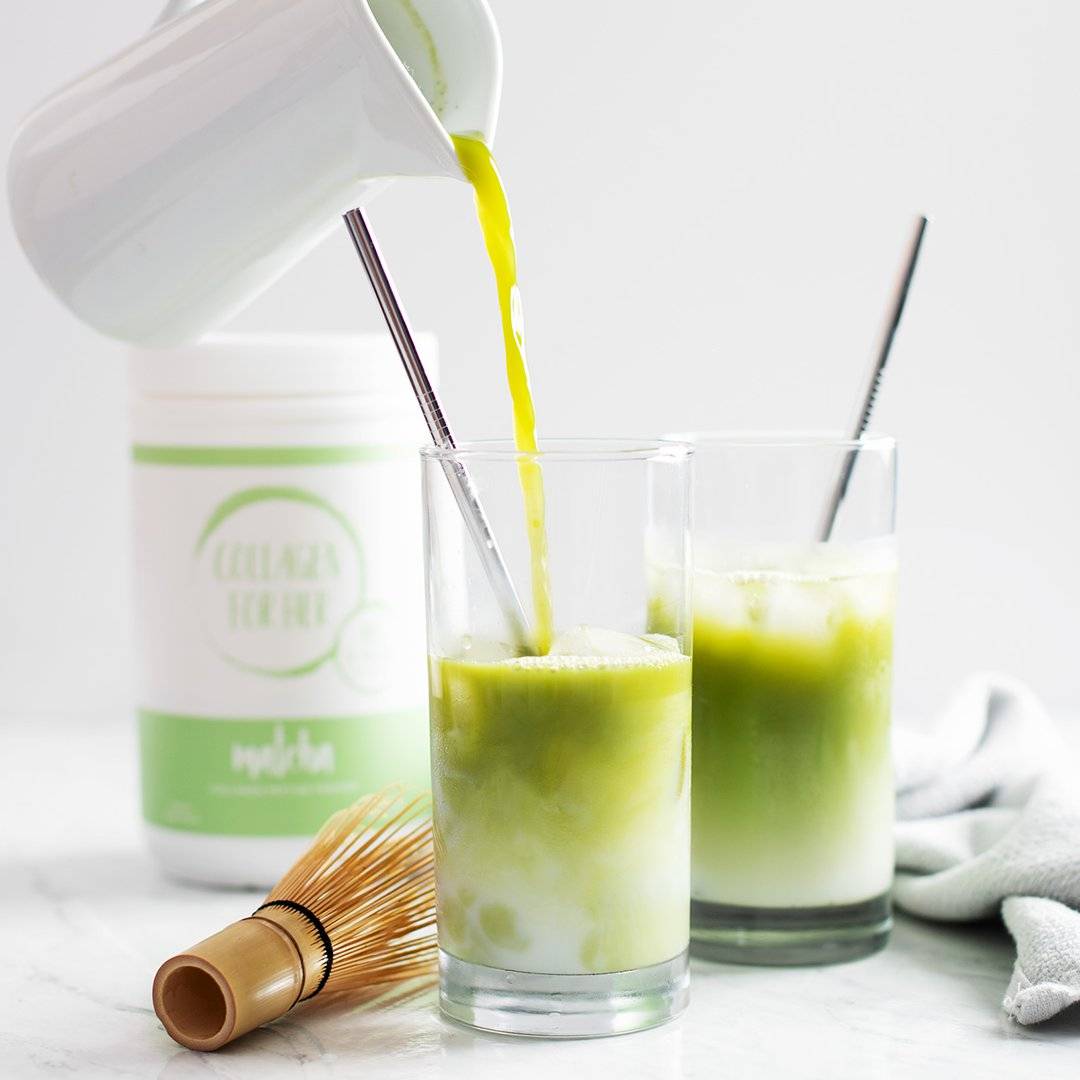 Our Organic Matcha Collagen is the perfect blend of Organic Japanese Green Tea Matcha and our Unflavored Collagen Peptides!
Our Organic Japanese Matcha is the perfect superfood combo! With 137 more antioxidants than regular green tea, matcha can help stabilize and reduce the damage of free radicals and increase antioxidant levels in the body!*
Matcha contains L-Theanine and natural caffeine that provides energy without the jittery side effects! No more coffee shakes!
Matcha has been seen to help with the following as well:
• Promotes a healthy heart and liver*
• Helps maintain healthy cholesterol levels*
References and studies here!
Combine one scoop of Collagen For Her

organic

matcha collagen with 8-12 oz. of hot water or milk and stir until dissolved.

To enjoy a cold matcha beverage, we recommend mixing with room temperature liquid first and then adding ice!

We decided to keep our matcha collagen dairy free and sugar free, so drink it as-is or simply add your favorite sweetener and/or milk of choice to create your perfect matcha beverage!




You can also add a scoop to your favorite smoothie or baked good recipe! Matcha donuts, anyone?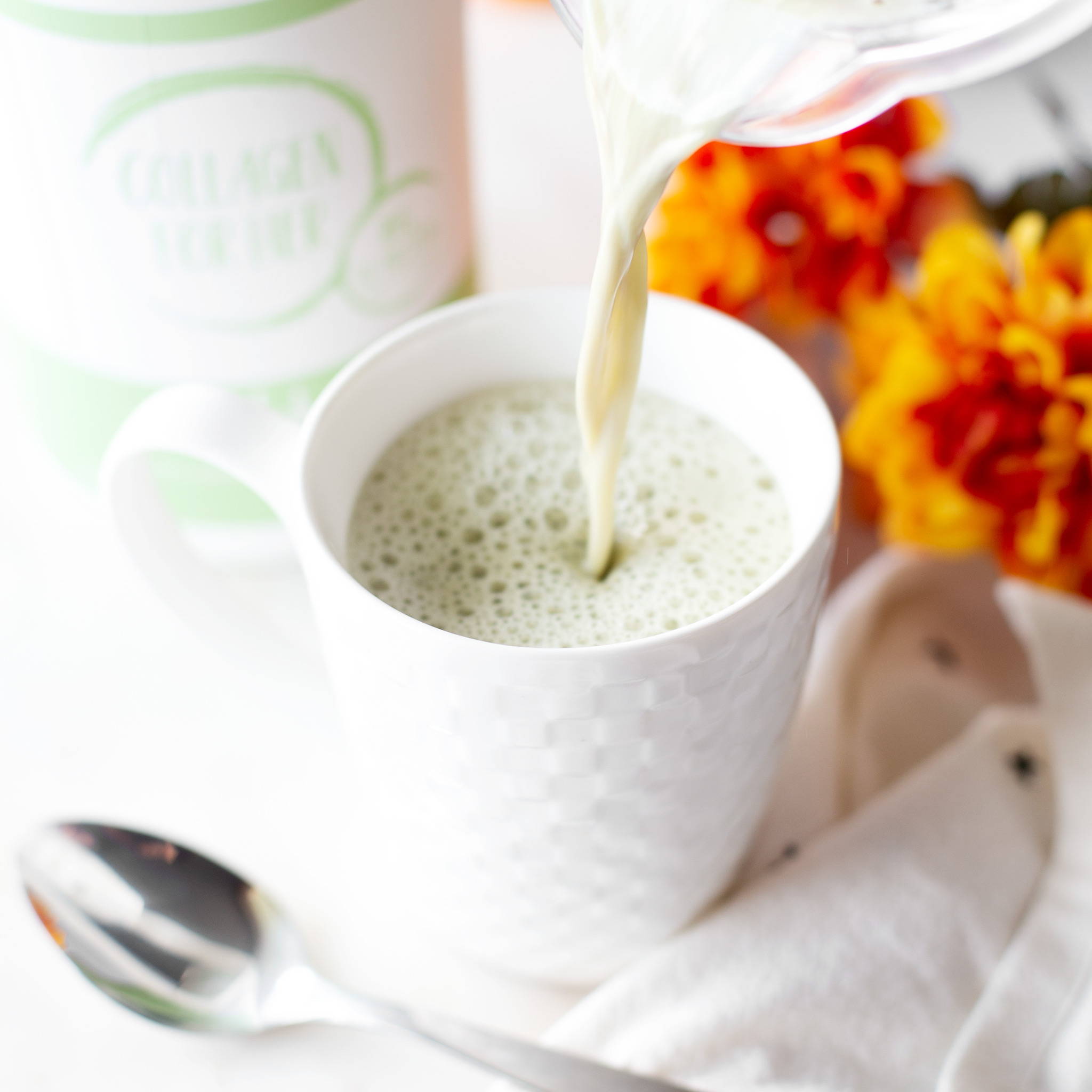 Collagen is the most abundant protein in your body and as we get older we produce less and less each year, starting as early as our mid 20's!
Incorporating collagen into your everyday routine can have amazing benefits for your skin, hair, nails, joints, and digestion!
Collagen For Her helps with:
Glowing skin, Healthy Hair, Strong Nails*
Supports Healthy Joints*
Promotes Healthy Digestion*
Supports a Healthy Heart and Liver

*

Supports a Healthy Gut and Immune System*
References and studies
here
!