Customer Reviews
Write a Review
Ask a Question
Filter Reviews:
collagen
coffee
hair
nails
skin
taste
difference
results
powder
improvement
03/03/2023
Anonymous

United States
Great buy
The experience was great ! I ordered my collagen at a great price and it came super quick !! I will definitely keep buying more collagen .
01/21/2023
Elaine

United States
Love Collagen for Her
Collagen for Her has been an important part of my health journey. The fact that it dissolves easily in my coffee with no taste is wonderful. It has helped with joint pain and has improved my overall skin texture. I really like that I can also get single packers that I take on trips, so convenient!
01/14/2023
Anonymous

United States
Collagen For Her
Ilove it my nails are much stronger .And my hair grows faster
01/02/2023
Karen N.

United States
Very satisfied
I'm a 77 year old woman who was losing hair at an alarming level. After using one container, I can see less loss and breakage which was my goal. My nails also seem to be stronger. I will continue using this product.
11/22/2022
TJ N.

United States
So far so good!
My fingernails are better! I'm thinking my hair is a little bit better too. I'm hoping the second bottle will show much improvement!
Ingredients: Hydrolyzed Bovine Collagen Peptides

Collagen For Her is a line of collagen products designed to help women take the guesswork out of buying collagen supplements. All of our products contain minimal, pronounceable ingredients and are simple and easy to incorporate into your everyday life!
Collagen For Her is:
Natural & Non-GMO
11g of Collagen & 10g of Protein Per Scoop
Sourced from Grass Fed, Pasture Raised Bovine
Sugar, Gluten, Dairy, & Soy Free

Perfect for Paleo and Ketogenic Diets
Easily dissolves in hot or cold liquids
Tasteless and odorless - mixes with just about anything
Numerous benefits for your skin, hair, nails, joints, & more!*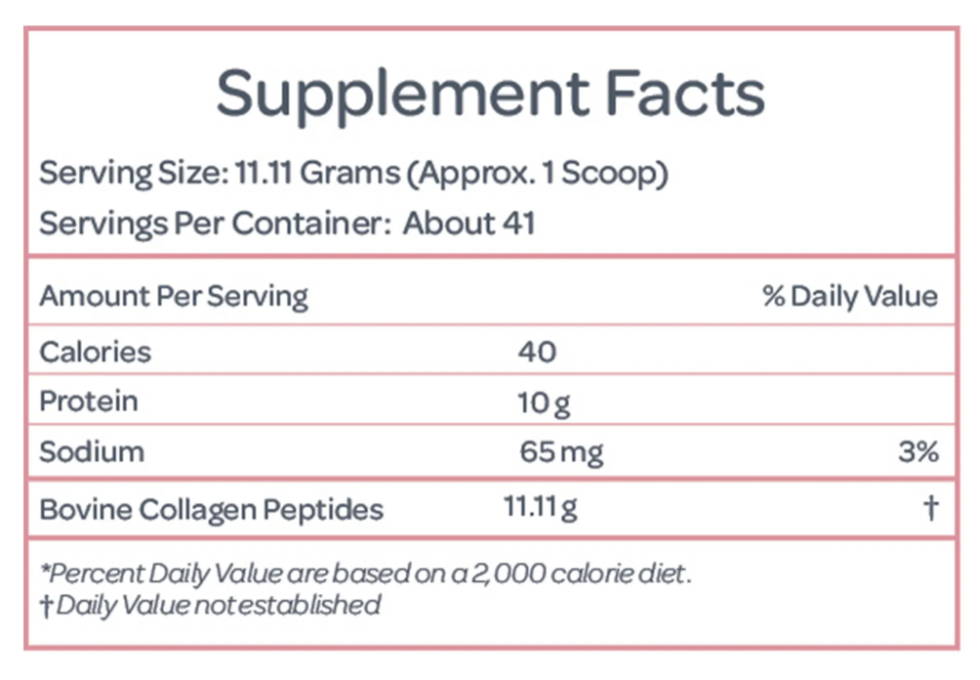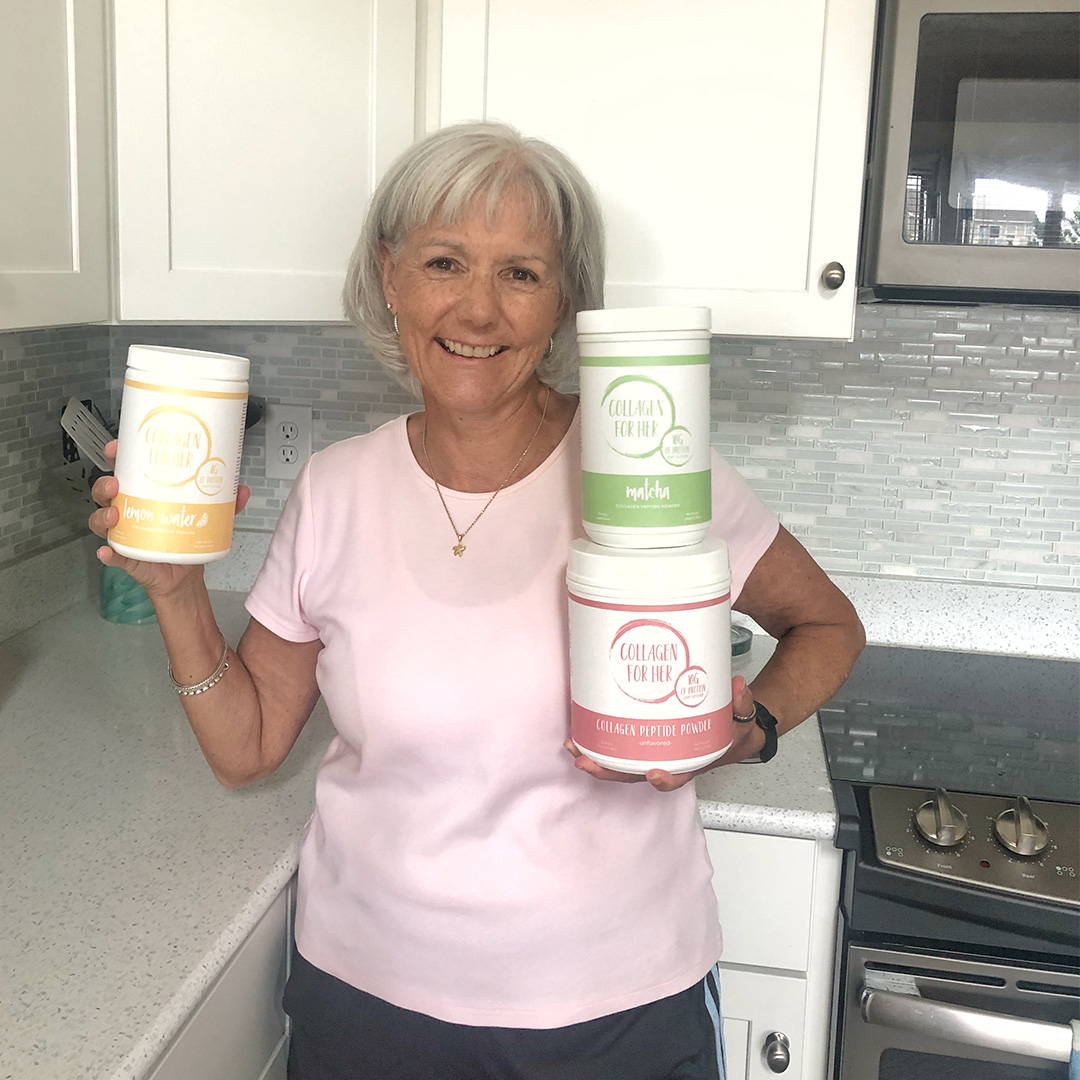 WHY JUDI LOVES COLLAGEN FOR HER
"I've been taking Collagen For Her for almost two years now and I've noticed so many positive changes. My hair is softer than it's ever been and the hip pain I was experiencing has completely gone away. The 10 grams of protein per scoop doesn't hurt either! I just add a scoop to my coffee every morning. It dissolves instantly and has zero taste. My husband is starting to lose his hair so I even got him to start taking it too!"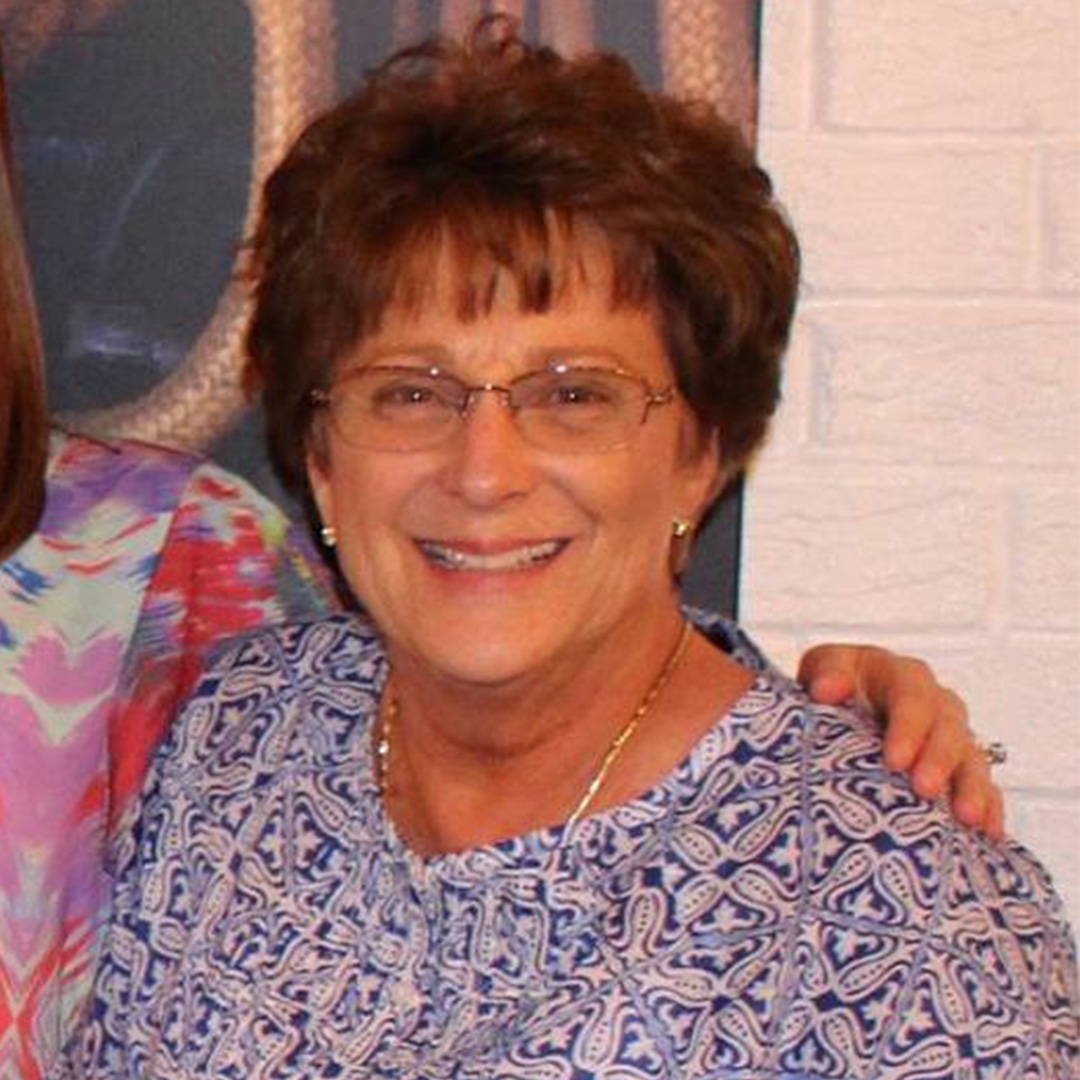 WHY LINDA LOVES COLLAGEN FOR HER
"The arthritis in my hands was getting much worse to the point that I was starting to have trouble gripping a golf club. I started taking Collagen For Her in hopes that it would help and within a few months, I could completely grip a golf club again. I've tried a few different brands and Collagen For Her is by the far best quality. I take it every single morning and I'm a customer for life!"
Helps with your hair, skin, nails, joints, and gut health!*
Not All Collagen Is Created Equal!
Insider Tip: If your collagen has a taste, you are buying the wrong collagen! When we say flavorless and tasteless, we mean flavorless and tasteless.
When we say dissolves instantly, we mean instantly. If you have to stir, you need better collagen.
Our collagen peptides are sourced from grass fed, pasture raised bovine in South America. We take sourcing seriously and you should too!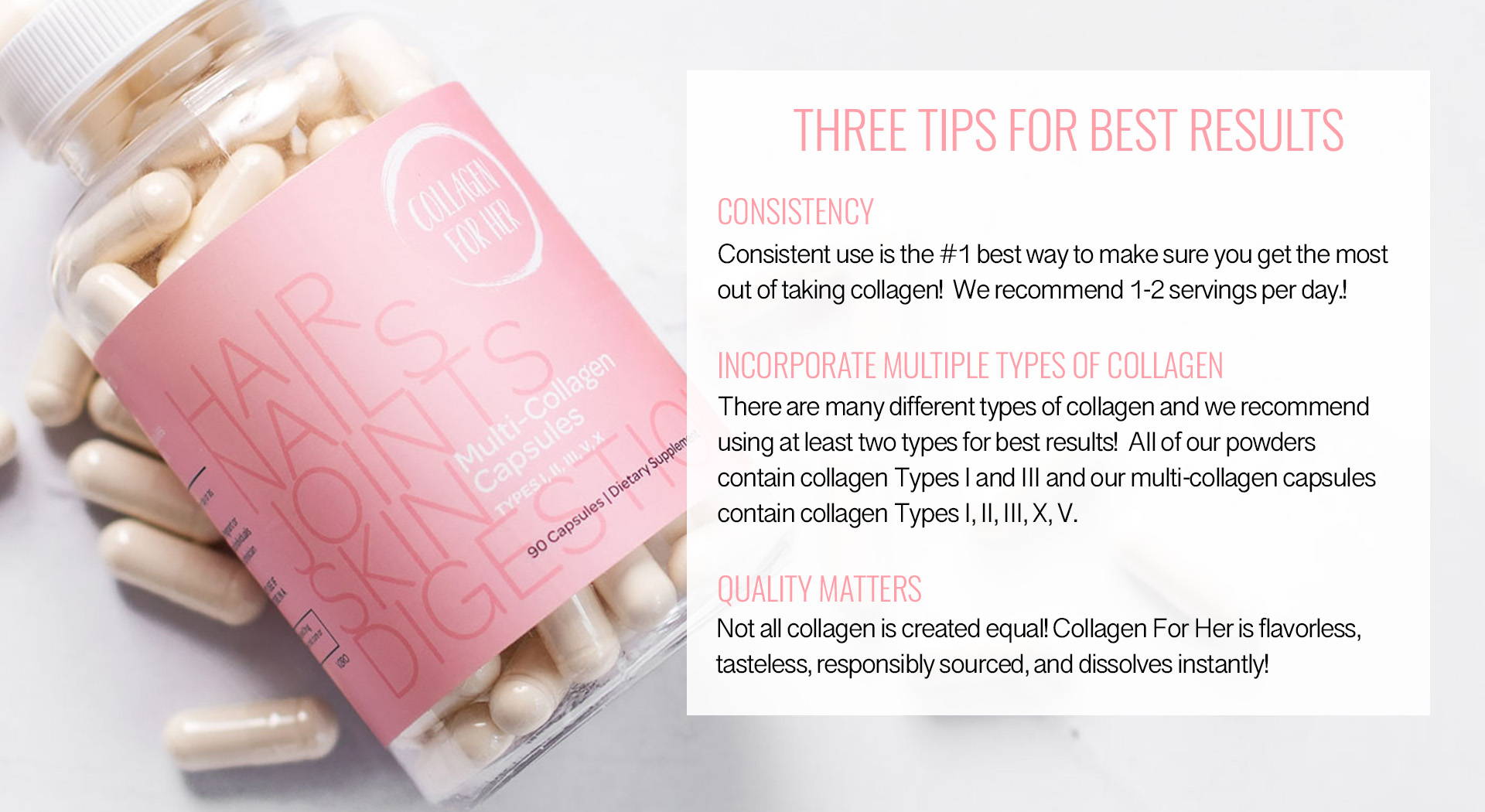 How Do You Take Your Collagen?