Save 10% Off Your Order Today!
Use the code
"GRLPWRPROJECT"
at checkout!
(Codes not eligible with other codes or subscriptions)

Don't Believe Us? See Below for the Collagen For Her Difference!
Collagen For Her Can Help:
Glowing skin, Healthy Hair, Strong Nails*

Supports Healthy Joints*
Promotes Healthy Digestion*
Supports a Healthy Heart and Liver*
Supports a Healthy Gut and Immune System*
Finally - A Brand Women Can TRUST!
Because not all collagen is created equal!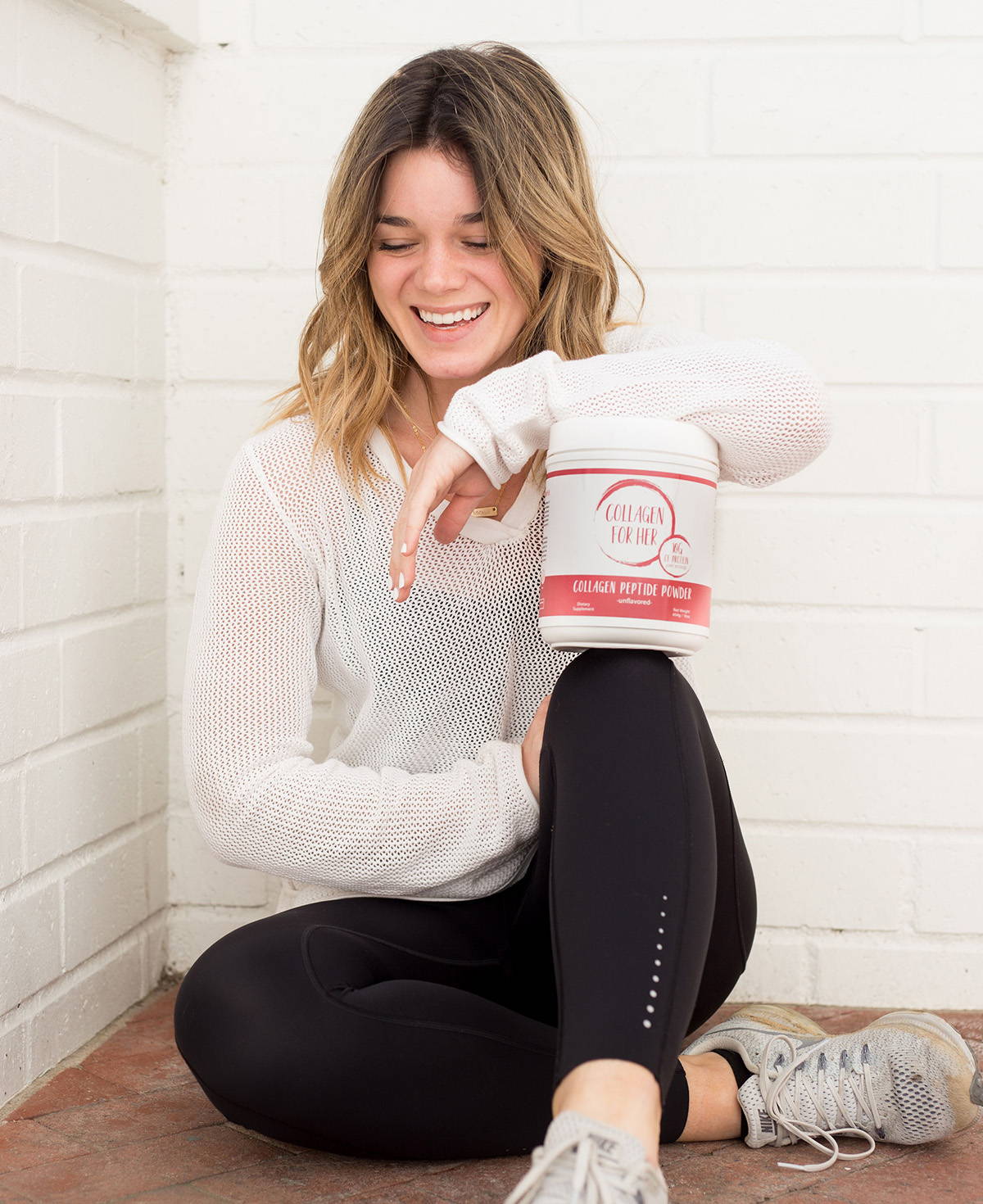 Insider Tip: If your collagen has a taste, you are buying the wrong collagen! When we say flavorless and tasteless, we mean flavorless and tasteless.
When we say dissolves instantly, we mean instantly. If you have to stir, you need better collagen.
Our collagen peptides are sourced from grass fed, pasture raised bovine in South America. We take sourcing seriously and you should too!
We created Collagen For Her for women to be able to immediately trust and identify as being for them! All of our products are made with pronounceable ingredients, so all women know exactly what they are putting in their bodies.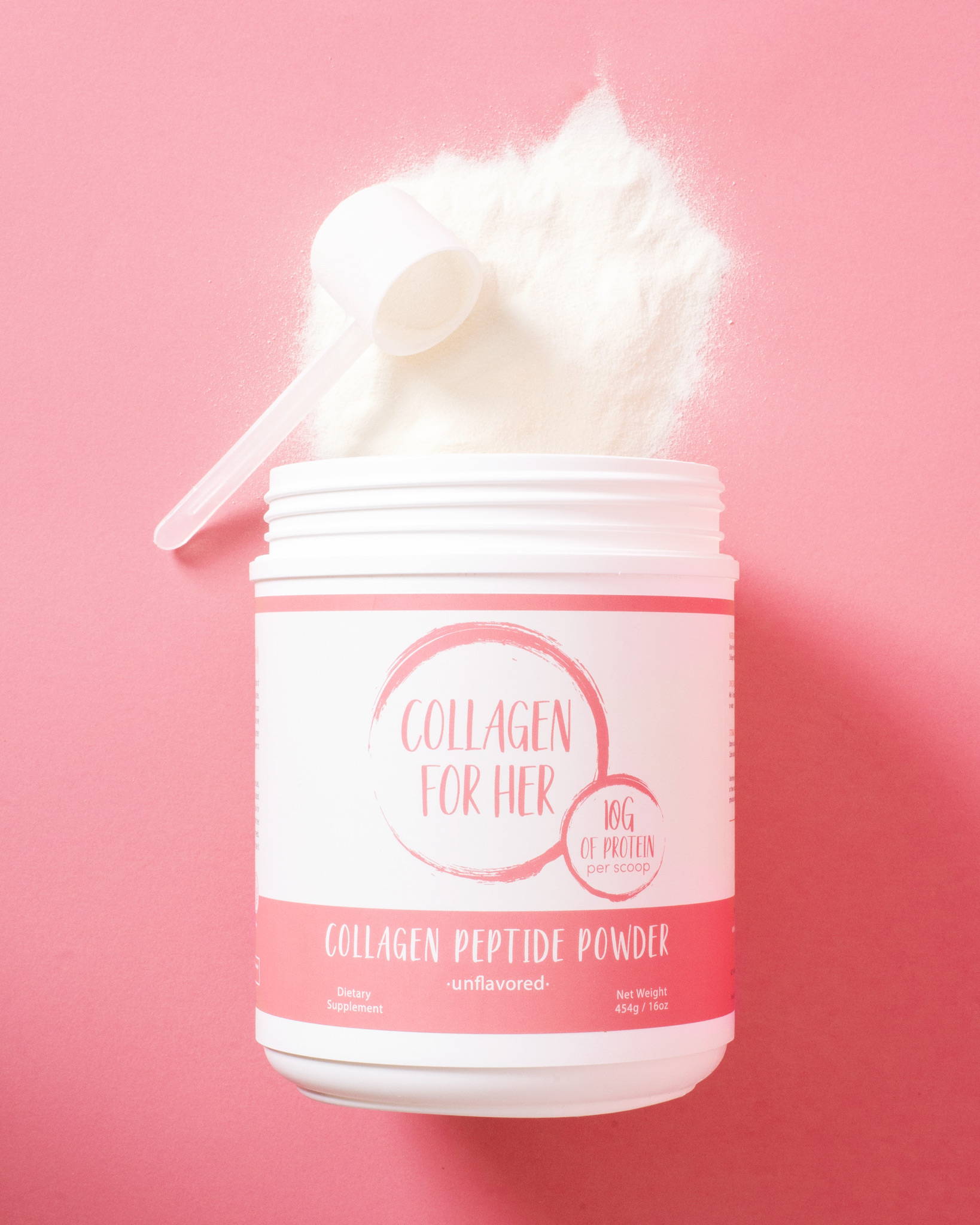 Collagen is the most abundant protein in our bodies but as we get older (around the age of 25), our bodies naturally start making less each year! This can contribute to a lot of the sign of aging such as joint pain, poor digestion, thinning hair, and wrinkles.
Adding Collagen For Her to your diet can help replenish the collagen you are losing!
With only one ingredient, Collagen For Her is sugar free, dairy free, gluten free, soy free, non-GMO, and grass fed pasture raised.
10g of Protein + 11g of Collagen Per Scoop!
With only one ingredient, collagen is the ultimate beauty supplement for women helping with hair, skin, nails, joints, and gut health!*