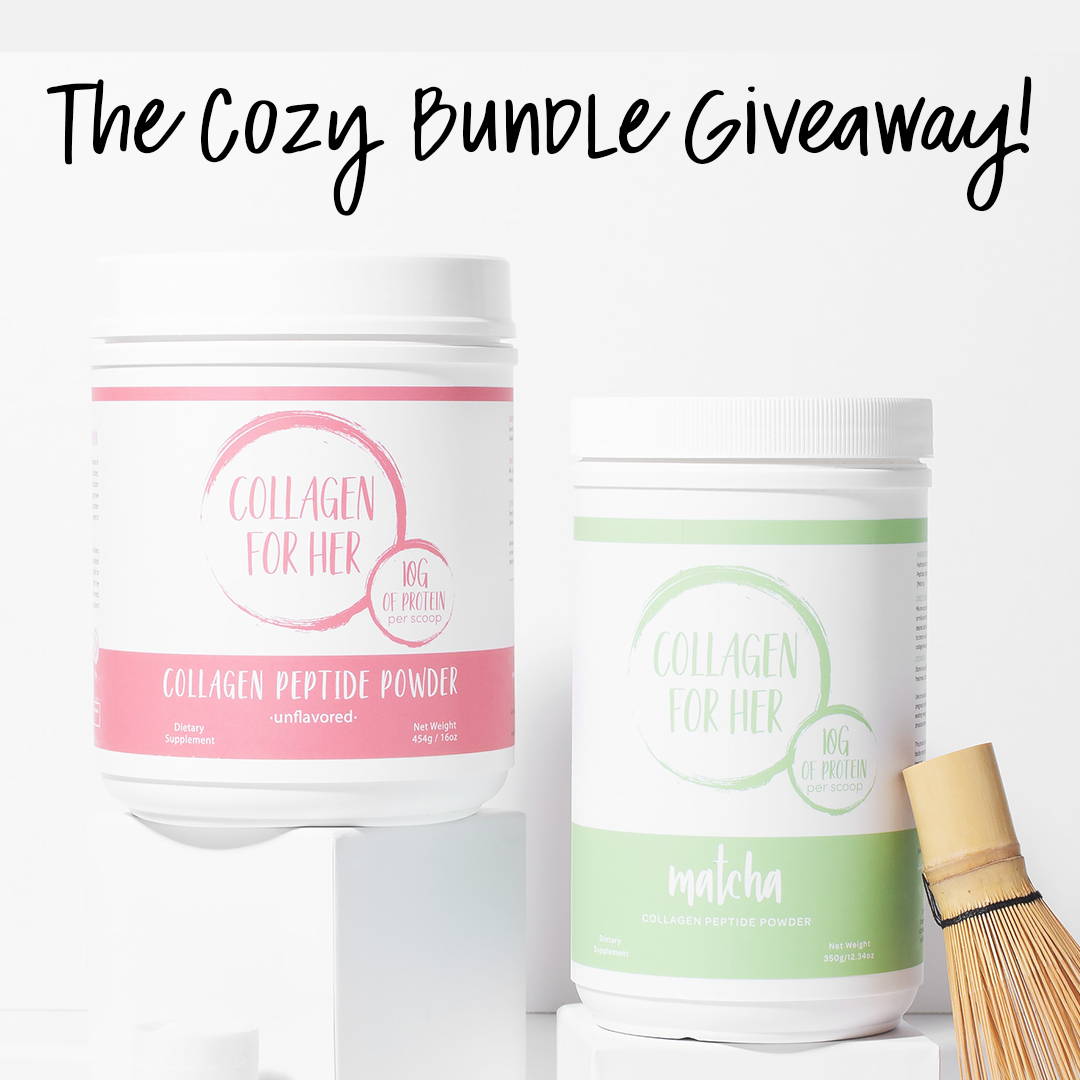 Would you like to try our Organic Matcha Collagen and Unflavored Collagen Peptides for FREE? Right now, we are giving away our Cozy Bundle to THREE lucky winners at the end of the this month! You can enter right now by giving your email address at the top of the page!
Want more chances to win? Follow one (or all!) of these steps below!
1.) Follow and post a comment on the giveaway comment of our Instagram page and tell us what you love about Collagen For Her! Be sure to tag at least one friend in your comment, so you can help spread the word about Collagen For Her!
2.) Post a comment on the giveaway post on our Facebook page, and tell us what you love about Collagen For Her! Again, tag at least one friend in your comment!
3.) Message us directly on Facebook. When you do, we will message you right back and you will get another chance to win!
Winners will be announced 1/31/2020 via email and our Facebook page!
Because not all collagen is created equal!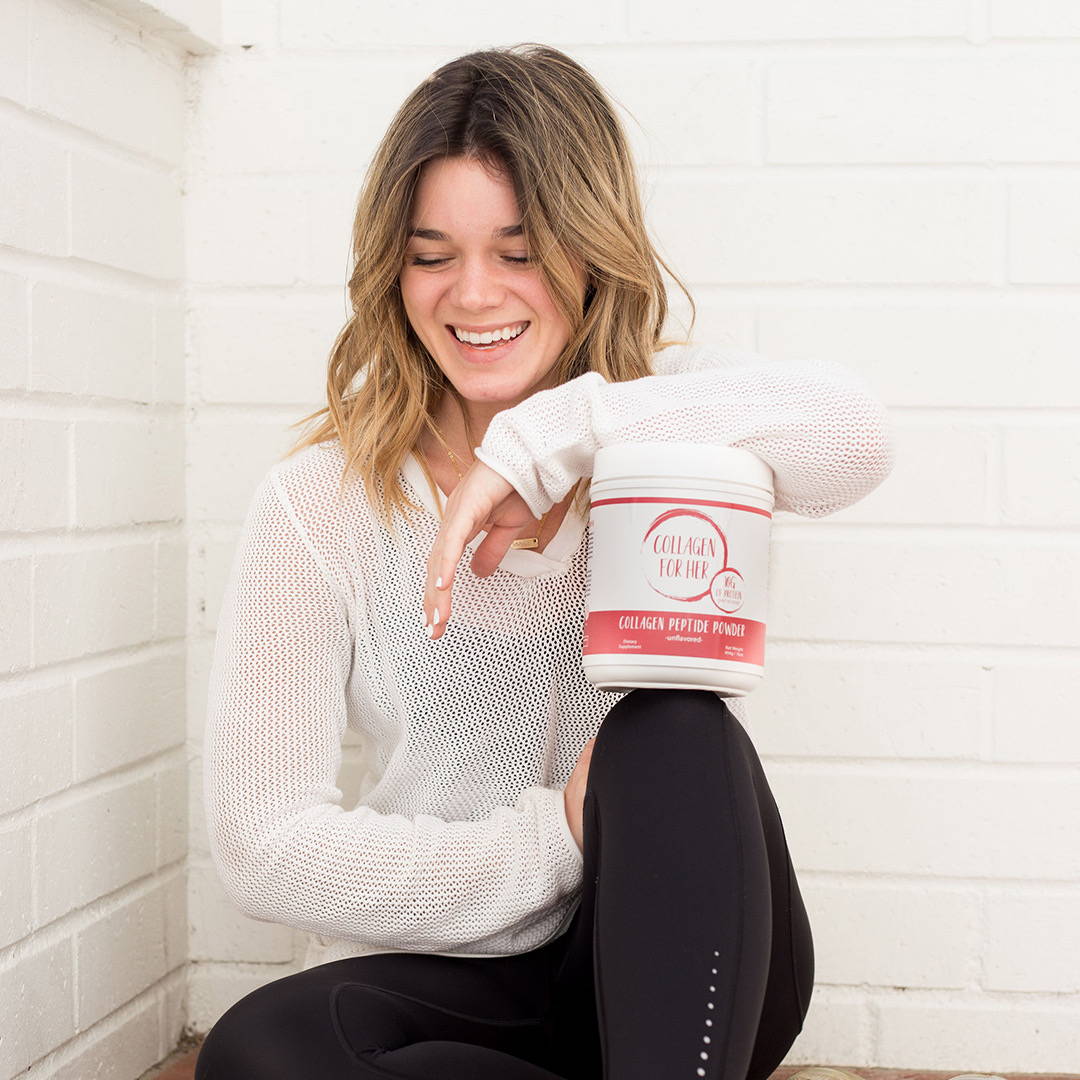 We created Collagen For Her for women to be able to immediately identify products for being for them! All of our products are made with clean, simple, and pronounceable ingredients so all women know exactly what is being put in their bodies!
We are women owned and give a portion of proceeds to charities empowering women! The dietary supplement industry is saturated with products for men and the few products "for women" are made by companies run by men and we wanted to change that!

3. Taste & Dissolvability!
Insider Tip: If your collagen has a taste or trouble dissolving, you are using the wrong collagen! When we say flavorless and tasteless, we mean flavorless and tasteless!
Our collagen peptides are sourced from grass fed, pasture raised bovine in South America. We take sourcing seriously and you should too!
Why Organic Matcha + Collagen?
The Ultimate Beauty SuperFood!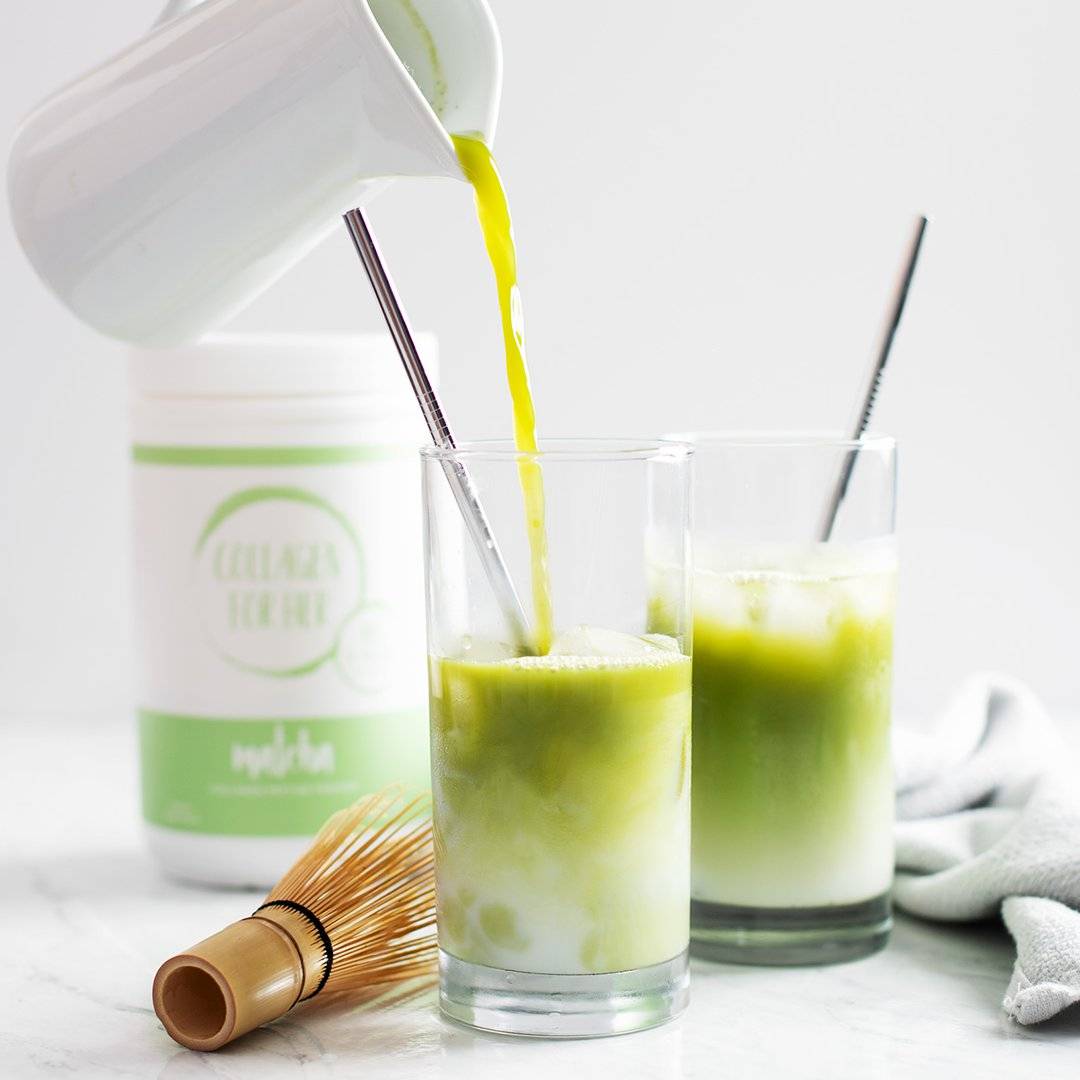 With 137 more antioxidants than regular green tea, matcha can help increase antioxidant levels in the body!* Our Japanese Organic Matcha also contains L-Theanine and natural caffeine that provides energy without the jittery side effects! No more coffee shakes! What are you waiting for!?
Collagen is the most abundant protein in your body and as we get older we produce less and less each year, starting as early as our mid 20's!Incorporating collagen into your everyday routine can have amazing benefits for your skin, hair, nails, joints, and digestion!*

• Glowing skin, Healthy Hair, Strong Nails*
• Supports Healthy Joints*
• Promotes Healthy Digestion*
• Supports a Healthy Heart and Liver*
• Supports a Healthy Gut and Immune System*

NOTE: As always, this giveaway is open to everyone! No need to purchase or like our Facebook or Instagram page. Also, this giveaway is not supported or endorsed by Facebook or Instagram.