PRICE DROP! ORGANIC MATCHA COLLAGEN!
Reasons To Love Our
Organic Matcha Collagen
We have combined our unflavored grass-fed, pasture raised collagen peptides with the highest quality organic Japanese matcha for the ultimate two ingredient, collagen superfood blend!
With 137 times more antioxidants than brewed green tea, matcha helps boost metabolism, increase fat burning, and strengthen the immune system!*
Matcha contains the amino acid L-Theanine, which can help decrease stress and anxiety, improve quality of sleep, and improve focus and concentration.*
Matcha has anti-inflammatory properties and can help reduce redness and breakouts in addition to improving skin elasticity.*
Contains 10g of protein, 11g of collagen, only two ingredients and is gluten free, dairy free, sugar free, and free of all artificial colors, flavors, and preservatives!

Price Drop For The Month Of June!
$39.99 (originally $44.99)
HOW TO USE ORGANIC MATCHA COLLAGEN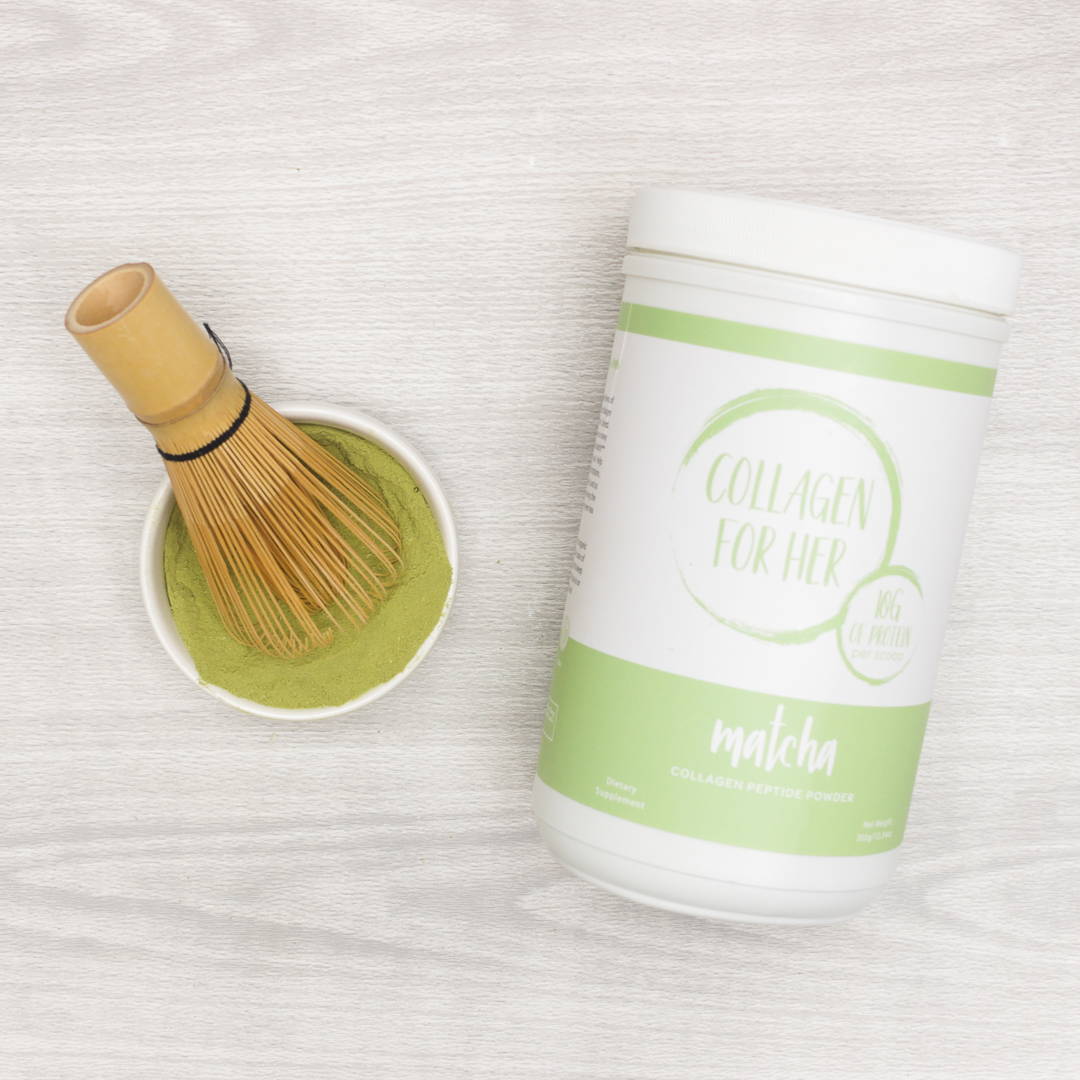 Combine one scoop of Collagen For Her organic matcha collagen with 8-12 oz. of hot water or milk and stir until dissolved.
We decided to keep our matcha collagen dairy free and sugar free, so drink it as-is or simply add your favorite sweetener and/or milk of choice to create your perfect matcha beverage! *
To enjoy a cold matcha beverage, we recommend mixing with room temperature liquid first and then adding ice!
You can also add a scoop to your favorite smoothie or baked good recipe! Matcha donuts, anyone?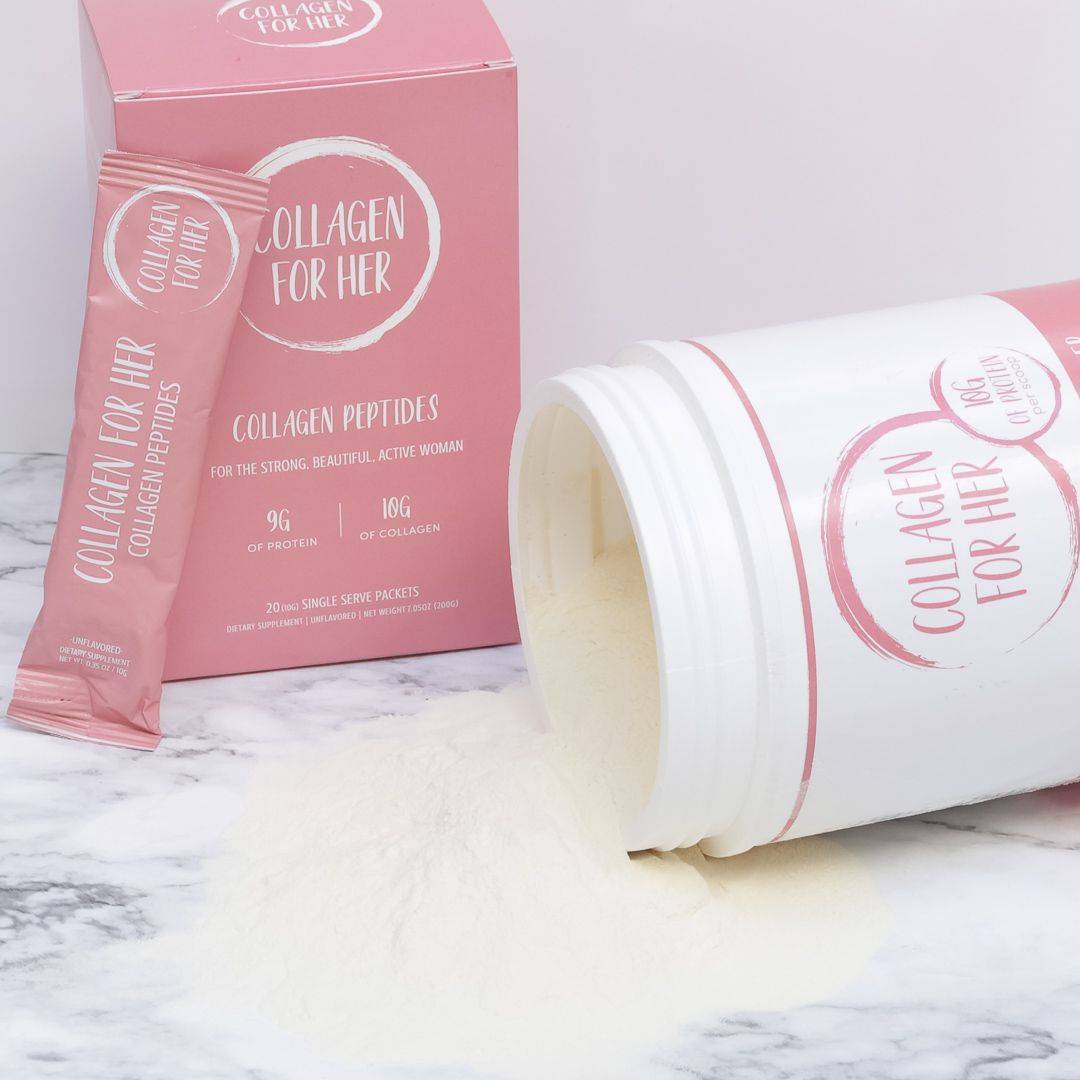 Joints

90% of our bone mass is made up of collagen but the older we get, our bodies naturally start making less each year, which can contribute to weaker bones and joints. By adding Collagen For Her to your diet, you are replenishing the levels of collagen in your system and in turn, allowing your joints and bones to repair themselves as well.
Digestion & Gut Health
The amino acids in Collagen For Her can help aid digestion, reduce gut inflammation, heal stomach ulcers, regulate acid secretion, and rebuild intestinal lining.
Skin

Collagen makes up 70% of our skin but as we get older (starting in our mid-20's), our bodies naturally start producing less each year. That is why the older we get, our skin begins to change as well! Adding Collagen For Her to your diet can help improve the appearance of wrinkles, the elasticity of the skin, and make your skin look healthier overall.
Hair & Nails
Collagen is a building block of your hair and nails. Collagen For Her can help your hair grow faster in addition to making it look healthier, fuller, and shinier!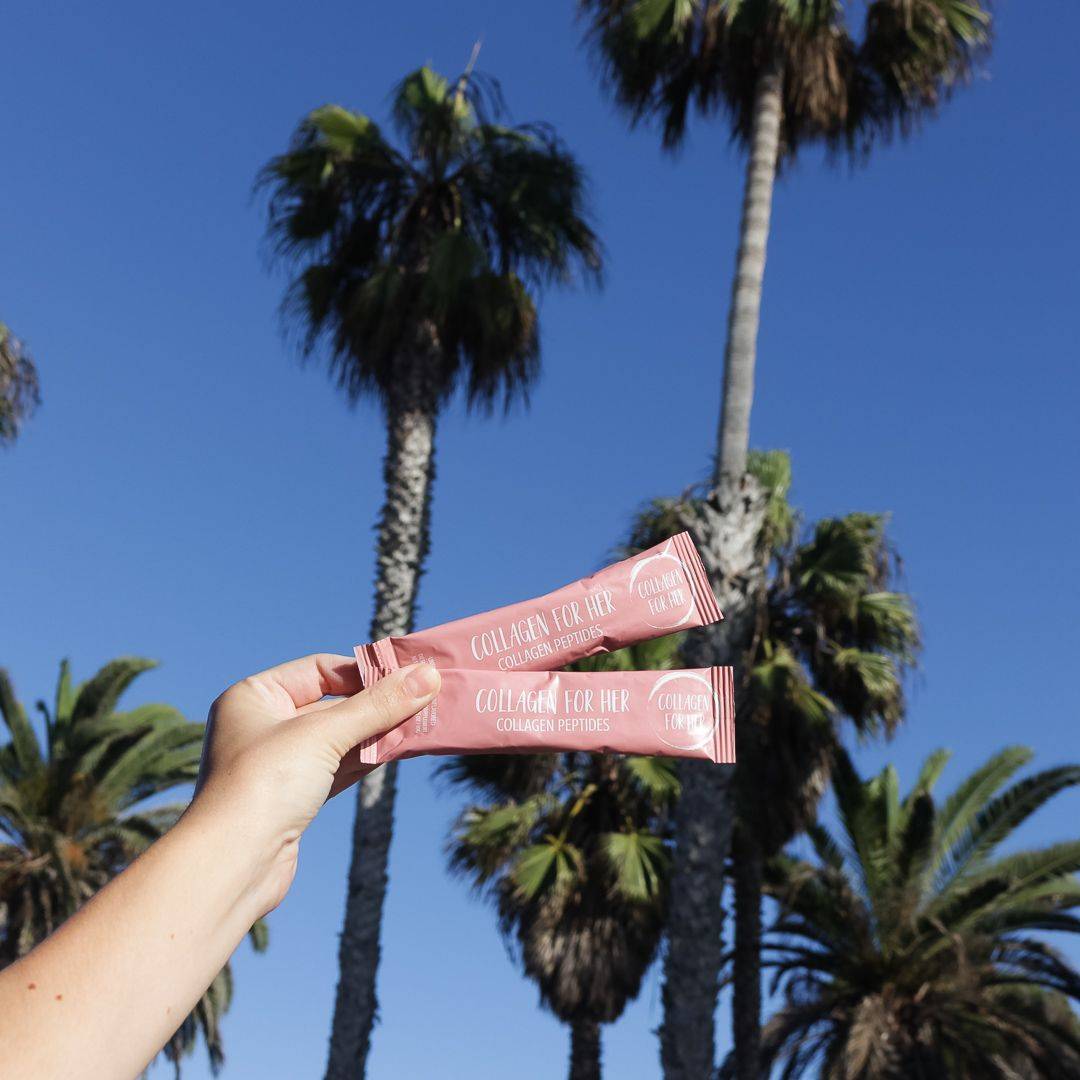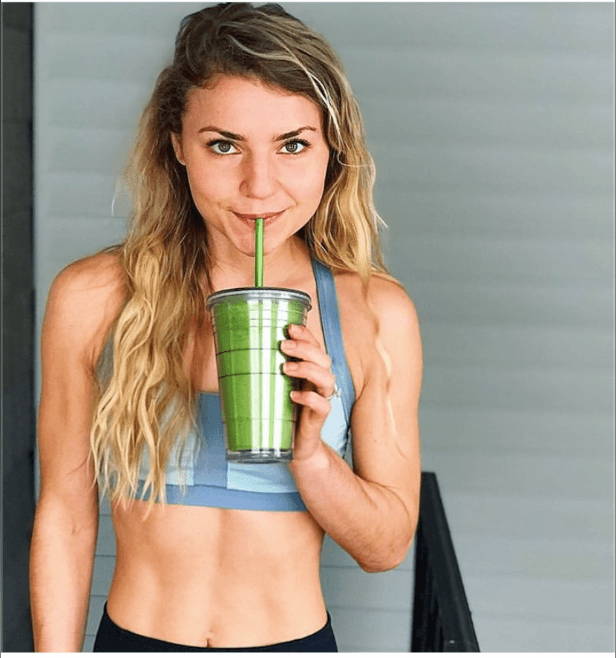 WHY MICHELLE LOVES COLLAGEN FOR HER
"I've been using Collagen For Her and I feel like it has completely transformed my hair. My hair is much thicker than it used to be and my nails have grown so much! I love that it is tasteless so I put this stuff in pretty much everything!"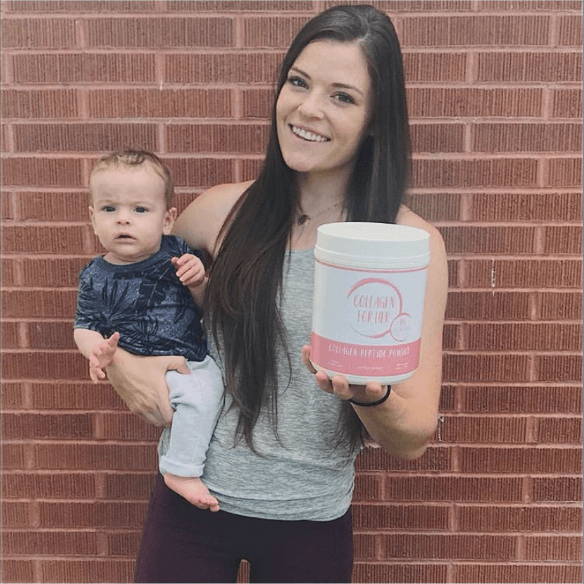 WHY BECKY LOVES COLLAGEN FOR HER
"I've been using Collagen For Her for months and months now. I started using it after I had my baby to help with the postpartum hair loss. It has also really helped with my joints and I love that it has protein!"

EVERY ORDER SUPPORTS CHARITIES THAT EMPOWER WOMEN!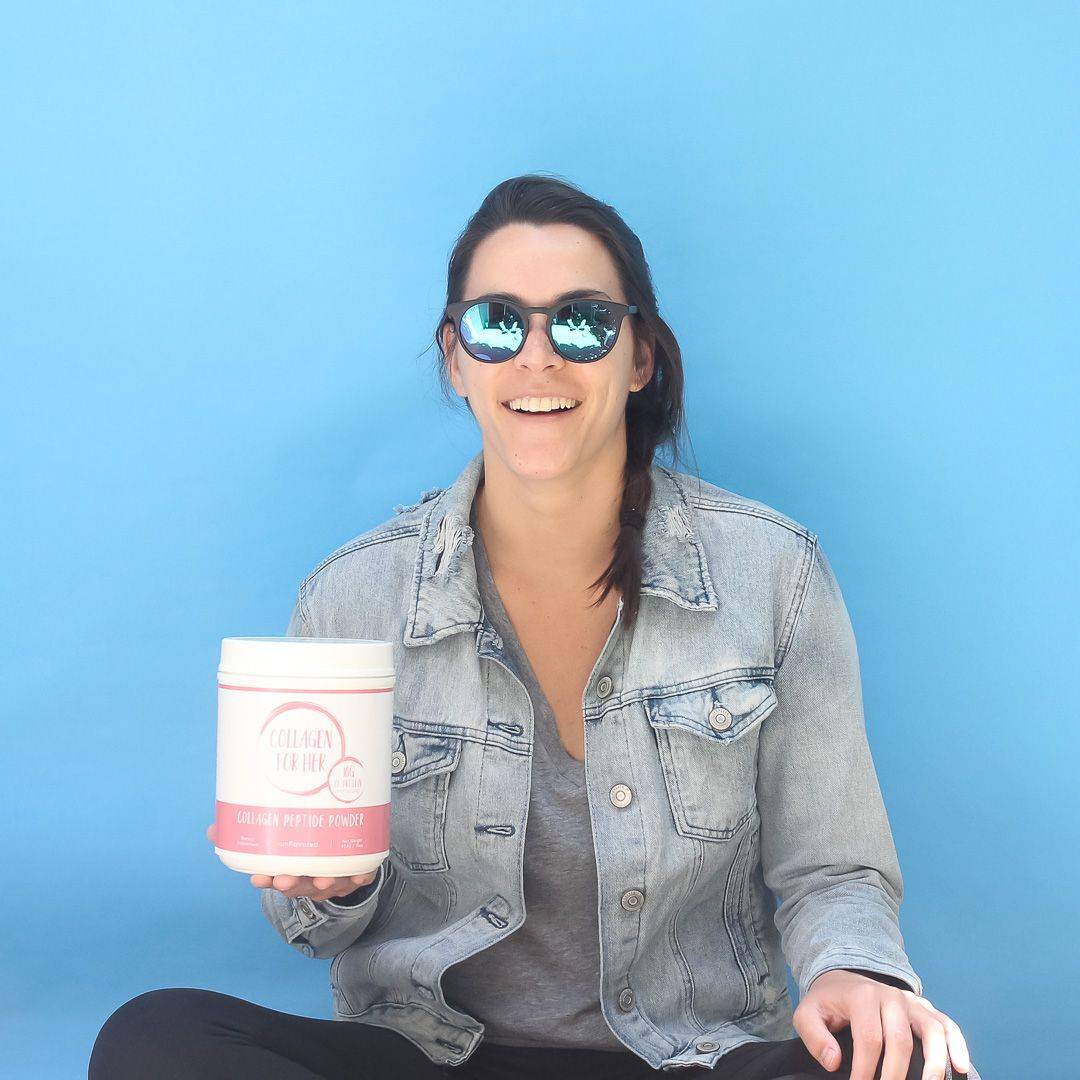 When we started Collagen For Her, our goal was simple: to help women live their happiest and healthiest lives. There are so many issues that women all over the world deal with on a daily basis such as confidence, self-esteem, body image, self-love, and struggling to feel confident in their own skin. We decided to partner with charities that support women empowerment to help make a positive impact on the lives of women everywhere.

Every time you place an order, you are helping us in our mission to help women live their happiest and healthiest lives by feeling confident in their own skin. Collagen For Her donates a portion of our proceeds to charities that support women empowerment in order to create a happier, healthier generation of women!

We appreciate your support! Xoxo
TRY OUR ORIGINAL UNFLAVORED COLLAGEN PEPTIDES!
Add a scoop or packet of Collagen For Her unflavored collagen peptides to coffee, tea, smoothies, or baked goods! They are tasteless and dissolve in liquid, so getting your daily dose of collagen is SO easy!
Liquid error (templates/page.gem-25091932203-template line 18): product form must be given a product