Use Code: TEDDI10
for 10% off your order!
Liquid error (templates/page.gem-22787522603-template line 20): product form must be given a product
Use Code: TEDDI10
for 10% off your order!
THE COLLAGEN FOR HER DIFFERENCE
A common misconception about collagen is that they are all the same. Well, we are here to tell you (and show you) that all collagens are not created equal! Collagen differs taste, texture, dissolvability, sourcing, etc.
Don't want to take our word for it? Check out this video that shows how Collagen For Her stacks up to other collagen products!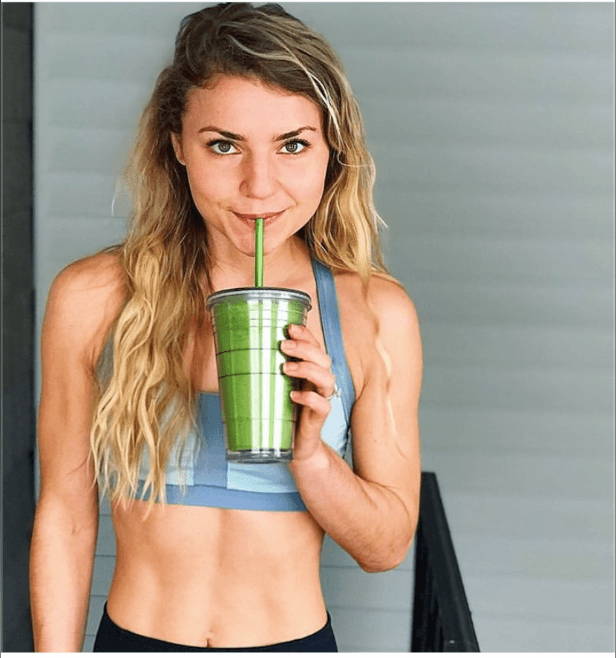 WHY MICHELLE LOVES COLLAGEN FOR HER
"I've been using Collagen For Her and I feel like it has completely transformed my hair. My hair is much thicker than it used to be and my nails have grown so much! I love that it is tasteless so I put this stuff in pretty much everything!"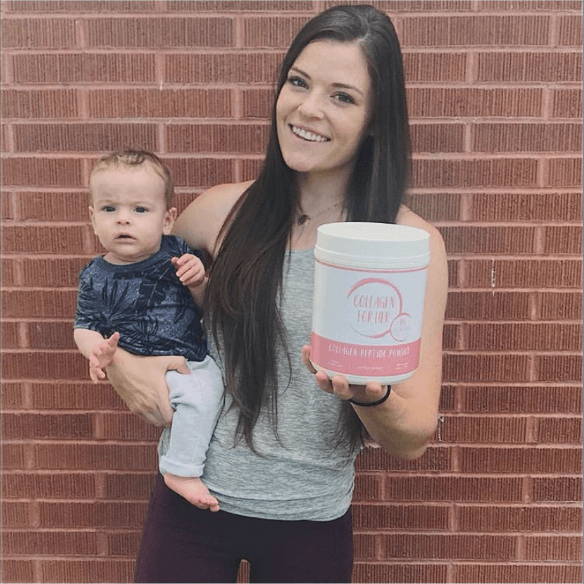 WHY BECKY LOVES COLLAGEN FOR HER
"I've been using Collagen For Her for months and months now. I started using it after I had my baby to help with the postpartum hair loss. It has also really helped with my joints and I love that it has protein!"

BENEFITS OF COLLAGEN FOR HER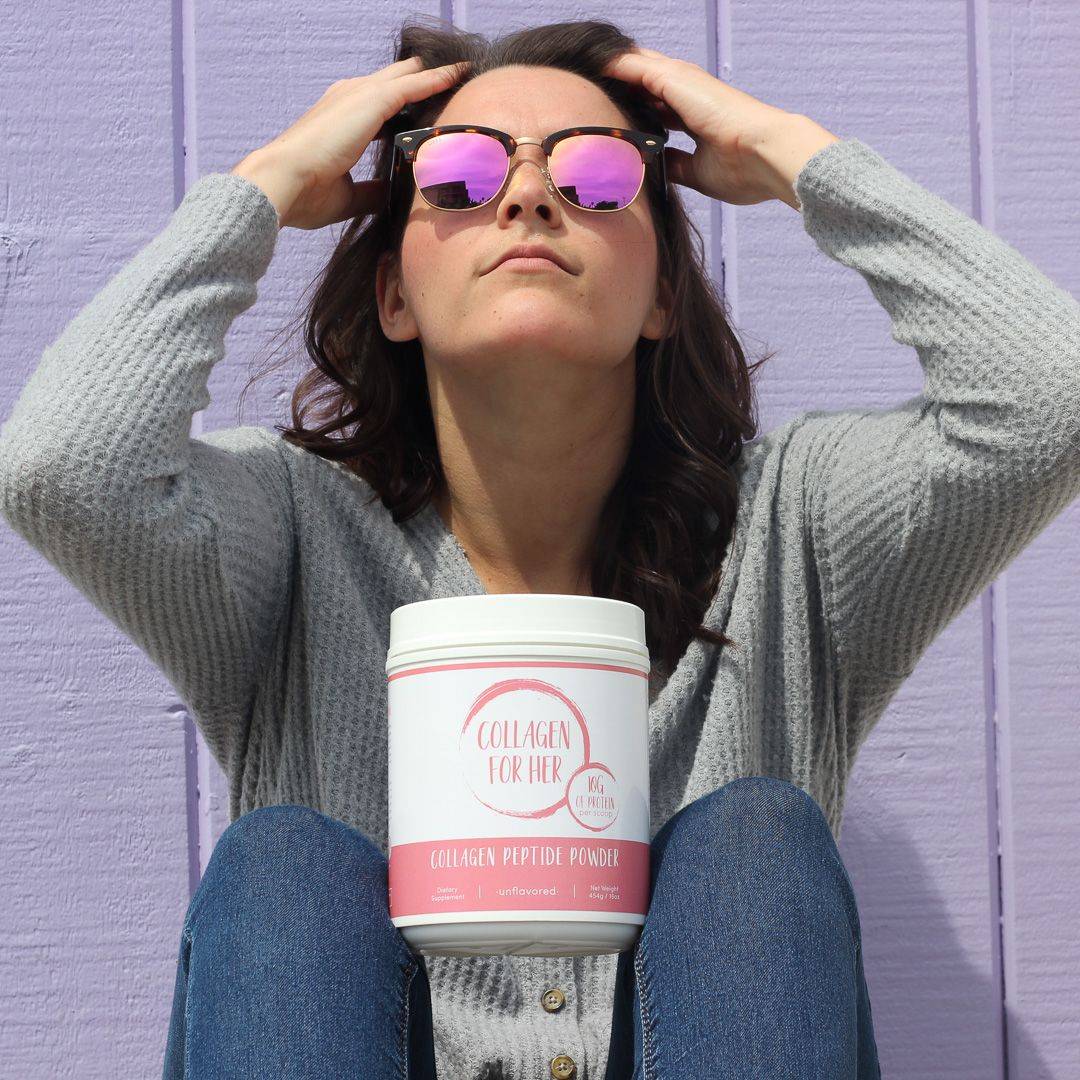 Skin
Collagen makes up 70% of our skin but as we get older (starting in our mid-20's), our bodies naturally start producing less each year. That is why the older we get, our skin begins to change as well! Adding Collagen For Her to your diet can help improve the appearance of wrinkles, the elasticity of the skin, and make your skin look healthier overall.
Hair & Nails
Collagen is a building block of your hair and nails. Collagen For Her can help your hair grow faster in addition to making it look healthier, fuller, and shinier!
Joints

90% of our bone mass is made up of collagen but the older we get, our bodies naturally start making less each year, which can contribute to weaker bones and joints. By adding Collagen For Her to your diet, you are replenishing the levels of collagen in your system and in turn, allowing your joints and bones to repair themselves as well.
Digestion & Gut Health
The amino acids in Collagen For Her can help aid digestion, reduce gut inflammation, heal stomach ulcers, regulate acid secretion, and rebuild intestinal lining.
MORE REASONS TO LOVE COLLAGEN FOR HER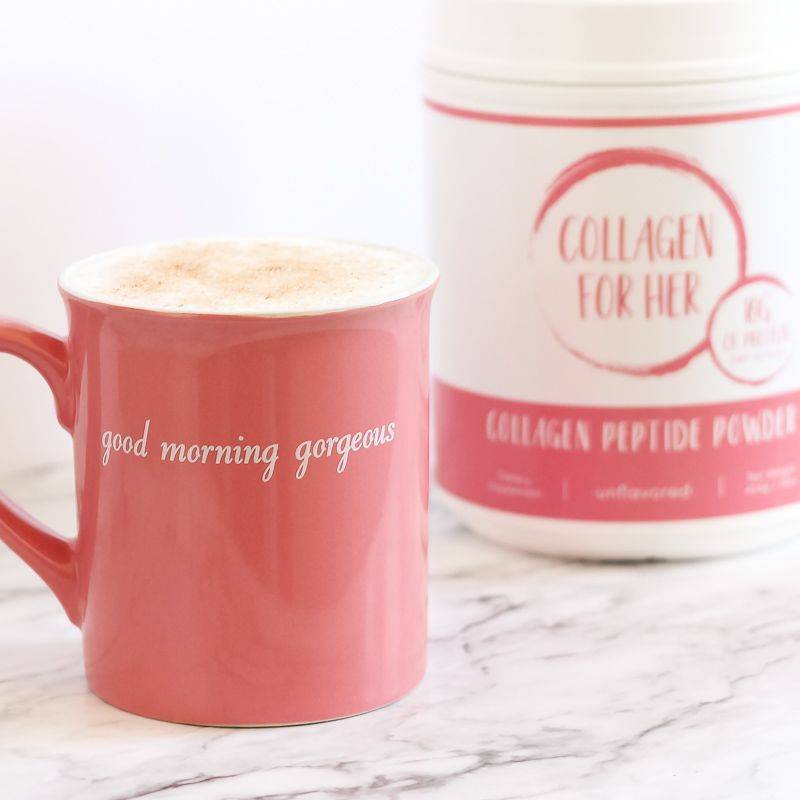 It Mixes With Everything!
The best part about Collagen For Her is that it is flavorless! Add a scoop to your coffee, tea, smoothie, waffles, pancakes, muffins, oatmeal, etc! The possibilities are endless! You won't even know its there!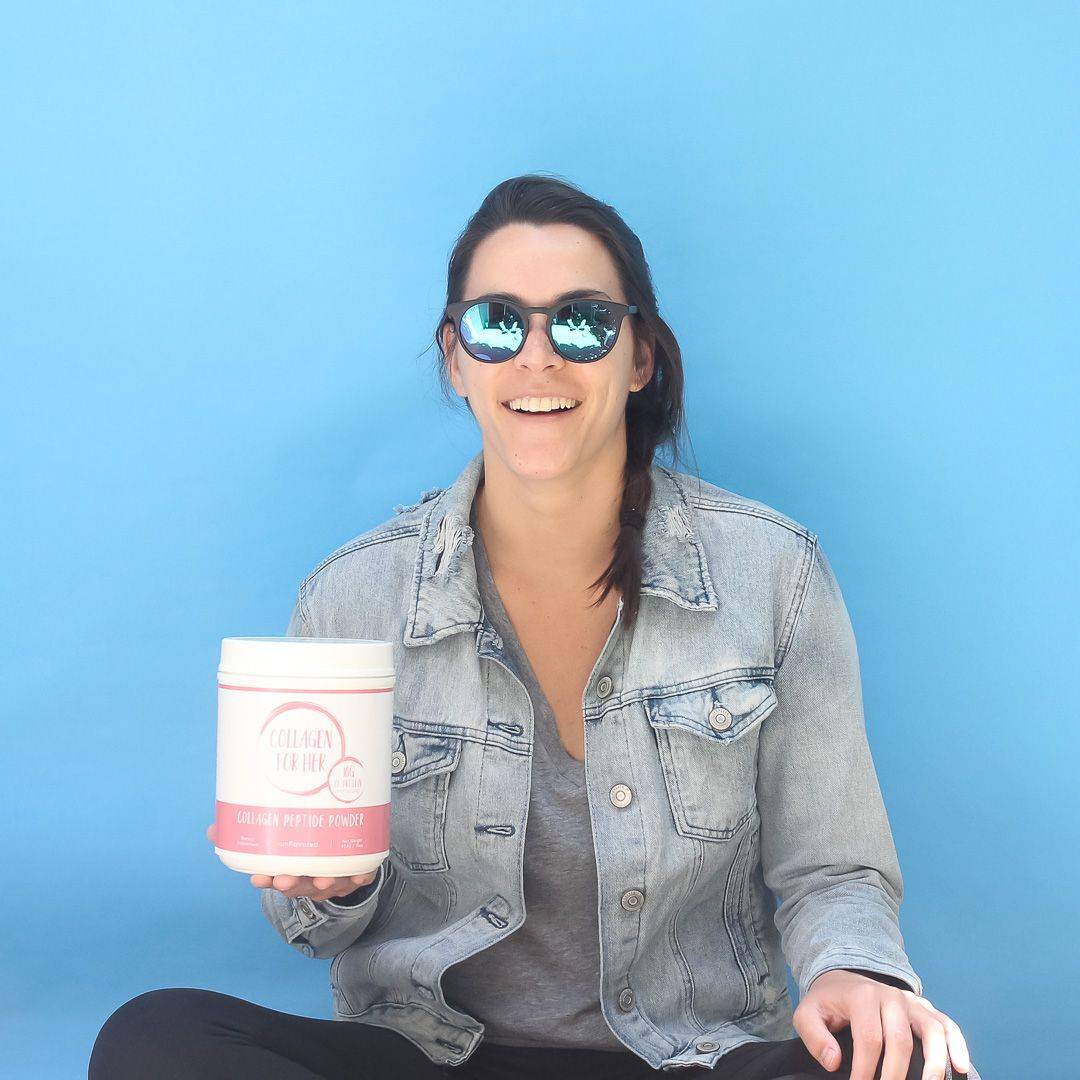 Collagen For Her Gives Back!
We donate a portion of our proceeds to charities that empower women in order to create a happier and healthier generation of women. Learn more about our charity initiatives here.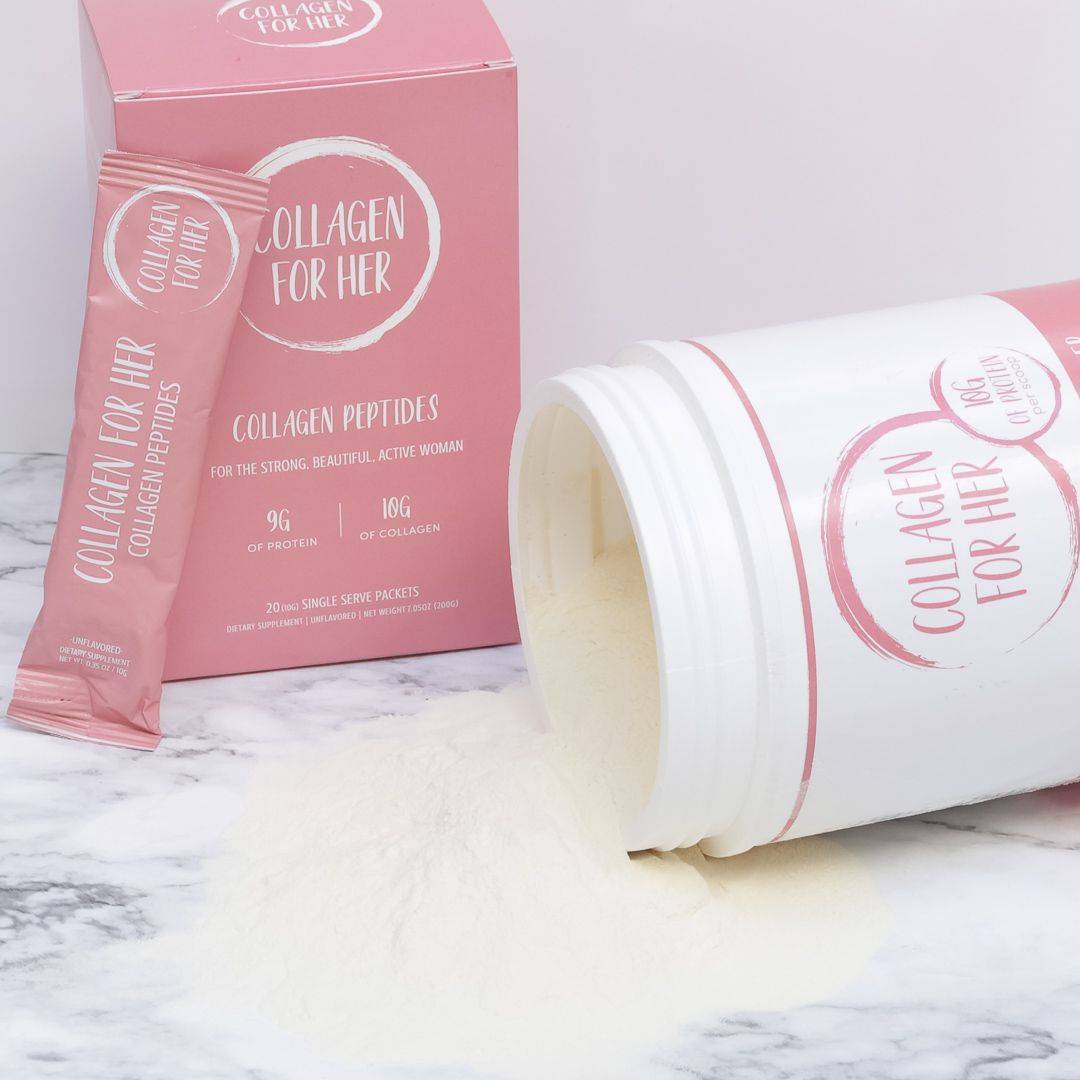 For best results, we recommend taking 1-2 scoops of Collagen For Her per day. Consistency is key, which is why we offer a subscribe and save option! Choose how often you want to receive Collagen For Her and then get 10% off every order!
NOT READY TO COMMIT?
TRY A SAMPLE FIRST!
Liquid error (templates/page.gem-22787522603-template line 20): product form must be given a product