Organic Matcha + Collagen Peptides = The Ultimate Superfood!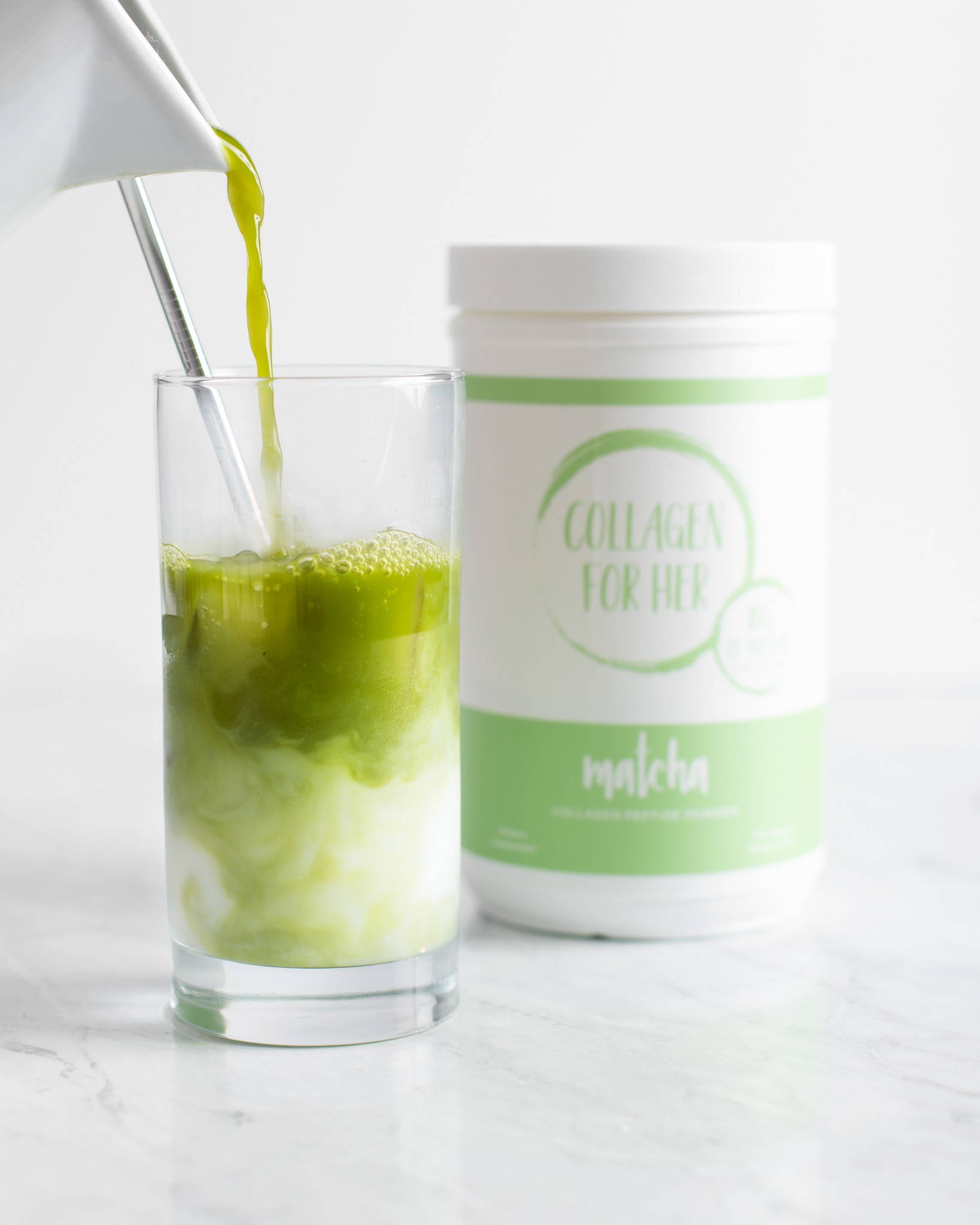 Matcha contains 137x more antioxidants than brewed green tea
Matcha contains the amino acid L-Theanine, which can help decrease stress and anxiety, improve quality of sleep, and improve focus and concentration.*
10g of Protein + 11g of Collagen Per Scoop!
Matcha has anti-inflammatory properties and can help boost metabolism, increase fat burning, and strengthen the immune system!*
Why spend $5 on a matcha latte when you can get matcha + collagen for $1.60 per scoop?
It's only two ingredients and is gluten free, dairy free, sugar free, and free of all artificial colors, flavors, and preservatives!
You would need to drink 10 cups of brewed green tea to get the amount of antioxidants as one cup of matcha!
How To Make The Perfect Matcha Latte!
Combine one scoop of Collagen For Her organic matcha collagen with 8-12 oz. of hot water or milk and stir until dissolved.

We decided to keep our matcha collagen dairy free and sugar free, so drink it as-is or simply add your favorite sweetener and/or milk of choice to create your perfect matcha beverage! *

To enjoy a cold matcha beverage, we recommend mixing with room temperature liquid first and then adding ice!

You can also add a scoop to your favorite smoothie or baked good recipe!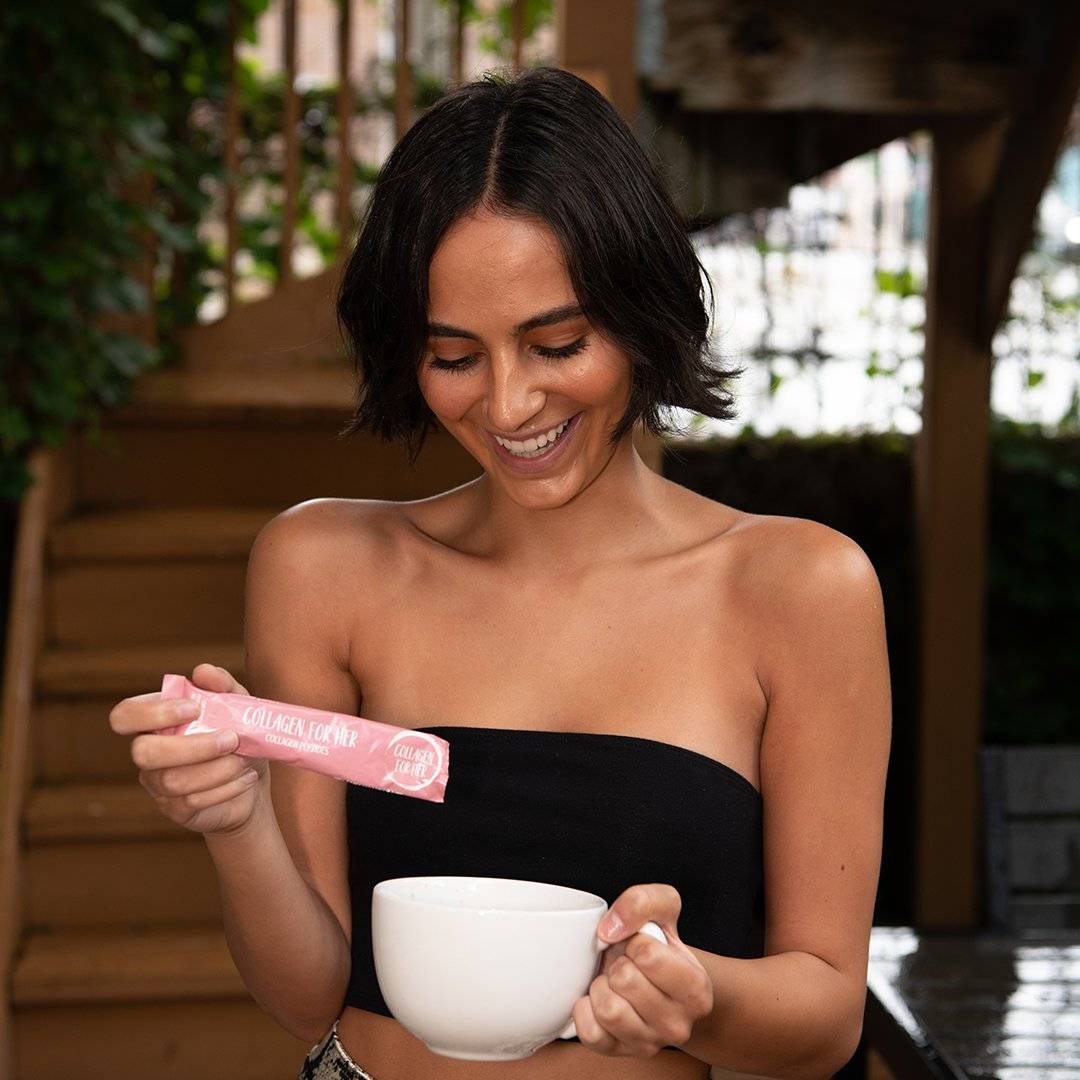 Collagen is the most abundant protein in your body and as we get older we produce less and less each year, starting as early as our mid 20's! Incorporating collagen into your everyday routine can have amazing benefits for your skin, hair, nails, joints, and digestion!
Collagen For Her Helps:

Promote healthier hair and stronger nails
Improve skin elasticity and the appearance of skin
Reduce joint pain and promote bone health
Regulate digestion and improve gut health


Not All Collagen Is Created Equal!
Don't Want To Take Our Word For It?
"I use the Matcha Collagen in my smoothies every morning. It replaced my usual protein powder and has a bit of caffeine and all the other benefits of collagen and matcha to get my mornings going. Tastes awesome too!"
"So glad I decided to try this! It's so delicious and so good for you! I just add a little almond creamer to make the perfect matcha latte. You get an energy boost you can feel good about! Highly recommend!!!"
"I'm on my second order of the matcha collagen. I add it to my green tea everyday. The collagen is smooth and doesn't change the texture of my tea at all! Love it and the benefits it provides in my tea each day."
Save 10% On Our Organic Matcha Collagen Today!
Add Our Volcanic Mud Mask For $10 Off!
Made with 10 Ingredients You Can Actually Pronounce
Wouldn't it be cool if you could read a skincare label just like a food label and actually understand what everything is? We thought so too. So we created it!
The Collagen For Her Collagen Volcanic Mud Mask detoxes, cleanses, and hydrates the skin with only 10 ingredients that you can actually recognize and pronounce. That means no harsh chemicals, parabens, or alcohols and you definitely don't need a chemistry degree to decode the label. Because nobody has time for that.
Explore Our Other Collagen Products
Liquid error (templates/page.gem-25806143531-template line 20): product form must be given a product
Liquid error (templates/page.gem-25806143531-template line 20): product form must be given a product
Every Order Supports Charities That Empower Women!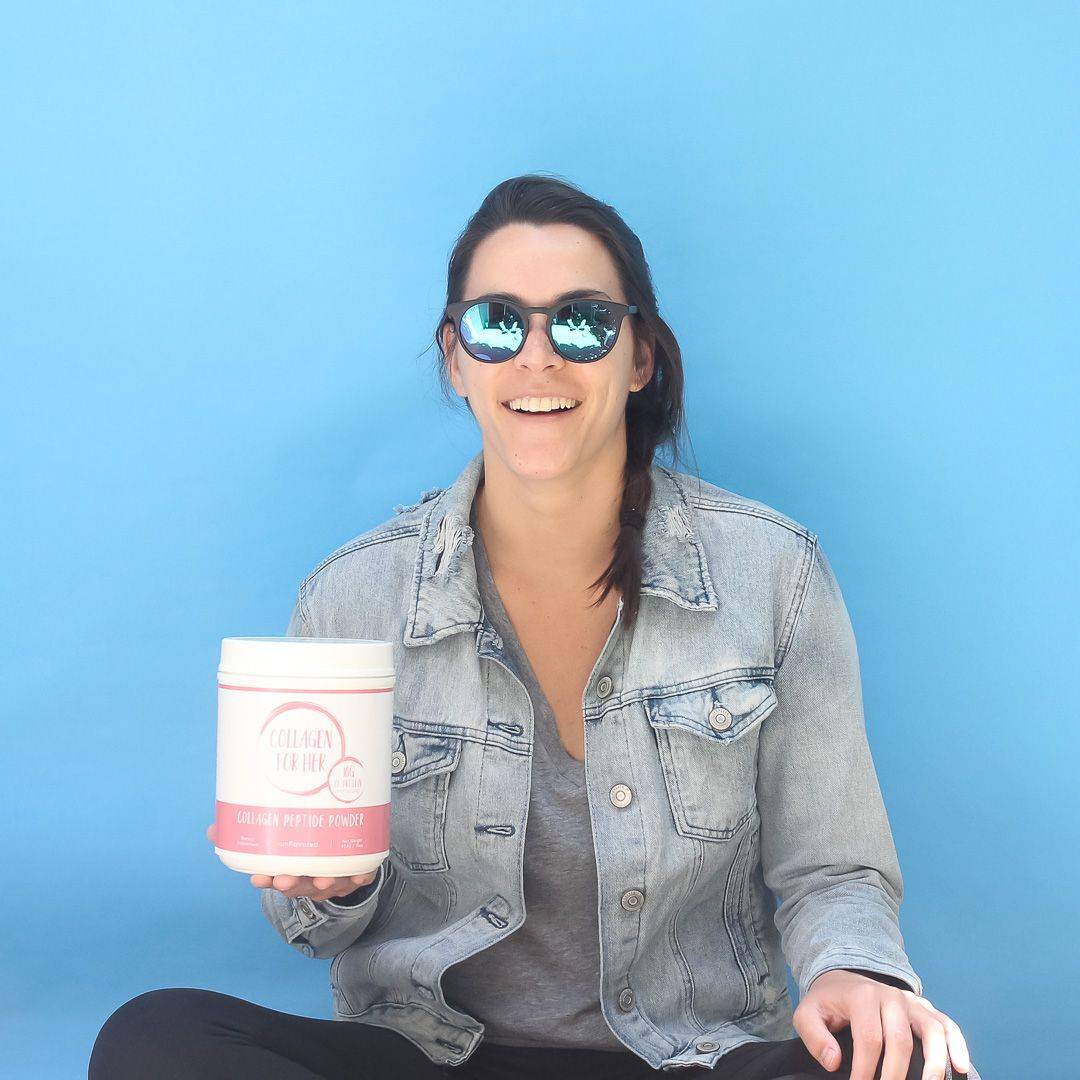 When we started Collagen For Her, our goal was simple: to help women live their happiest and healthiest lives. There are so many issues that women all over the world deal with on a daily basis such as confidence, self-esteem, body image, self-love, and struggling to feel confident in their own skin. We decided to partner with charities that support women empowerment to help make a positive impact on the lives of women everywhere.

Every time you place an order, you are helping us in our mission to help women live their happiest and healthiest lives by feeling confident in their own skin. Collagen For Her donates a portion of our proceeds to charities that support women empowerment in order to create a happier, healthier generation of women!
We appreciate your support! Xoxo