Collagen For Her: Multi-Collagen Capsules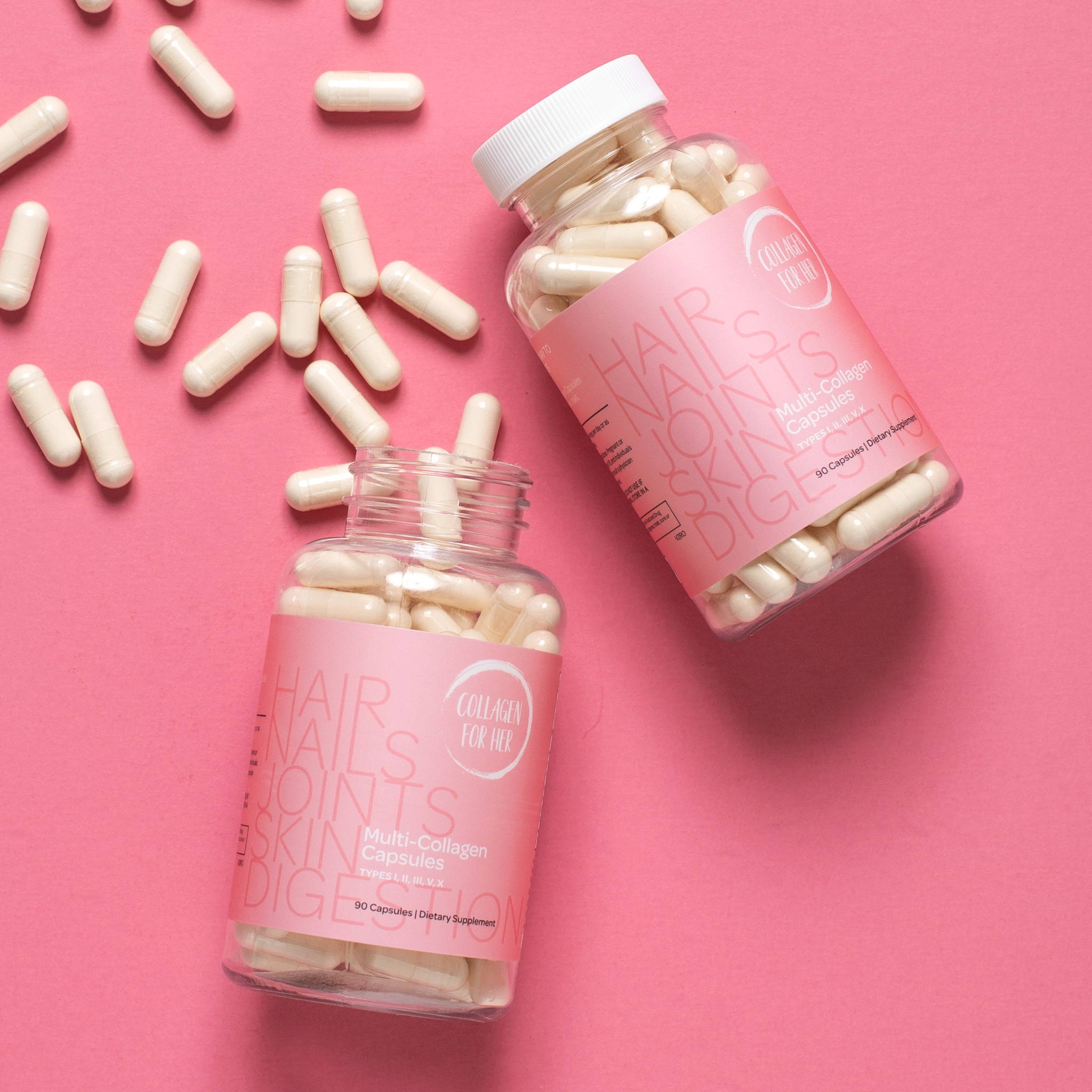 Collagen is the most abundant protein in our bodies but as we get older (around the age of 25), our bodies naturally start making less each year! This can contribute to a lot of the sign of aging such as joint pain, poor digestion, thinning hair, and wrinkles.
Collagen Types I, II, III, V, X
Collagen For Her Multi-Collagen Capsules include a blend of five key types of collagen - I, II, III, V, and X.
Finally - A Brand Women Can TRUST!
Helps to Improve Hair, Skin, Nails, Joints, & Digestion*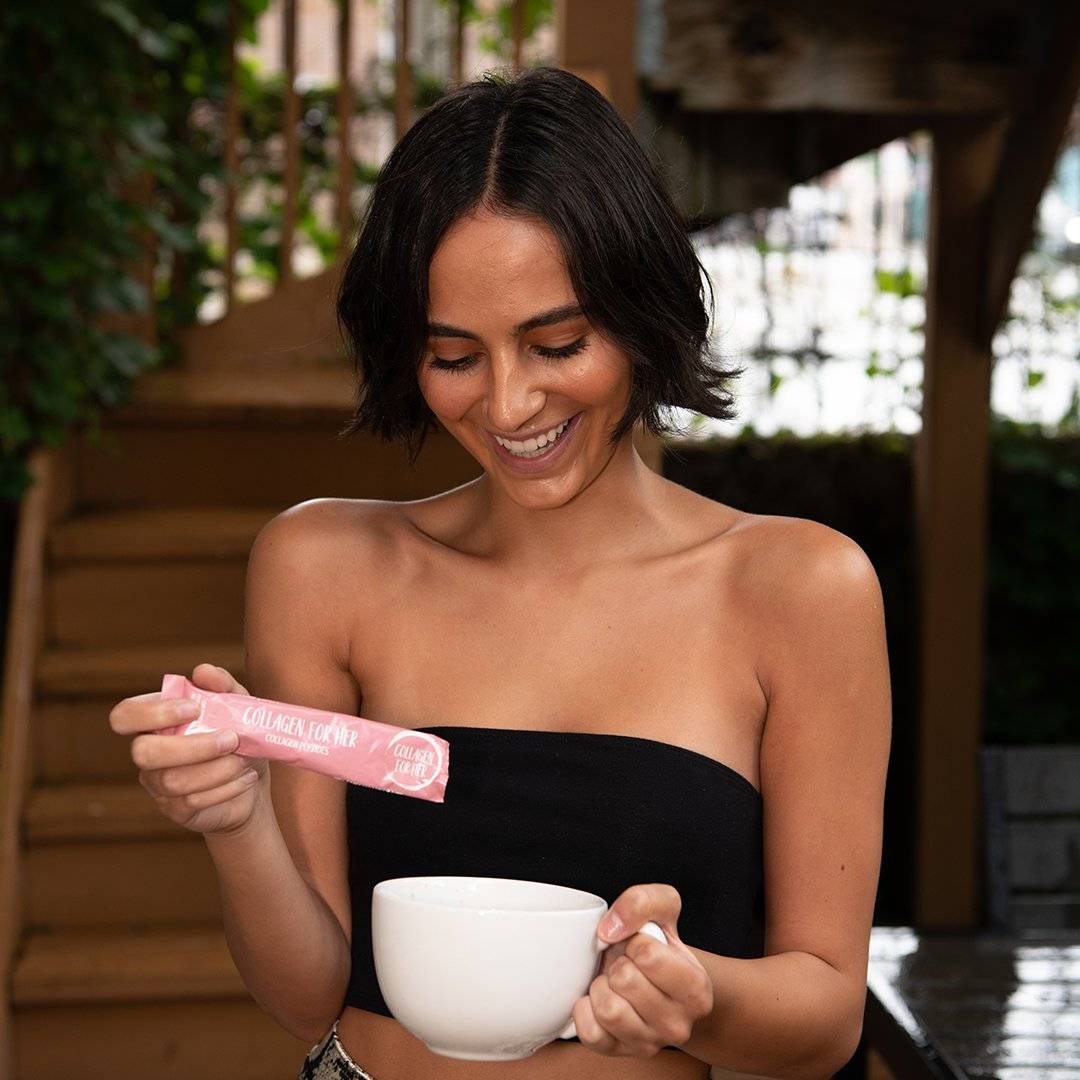 Collagen For Her Can Help:

Promote healthier hair and stronger nails*
Improve skin elasticity and the appearance of skin*
Reduce joint pain and promote bone health*
Regulate digestion and improve gut health*
Use code CAPSULES10 for 10% off our brand new multi-collagen capsules.
Buy any collagen powder and get the multi-collagen capsules for 50% off! Add both items to your cart and use the code CAPSULESBOGO at checkout!
Explore Our Other Collagen Products
Liquid error (templates/page.gem-46688338023-template line 20): product form must be given a product
Every Order Supports Charities That Empower Women!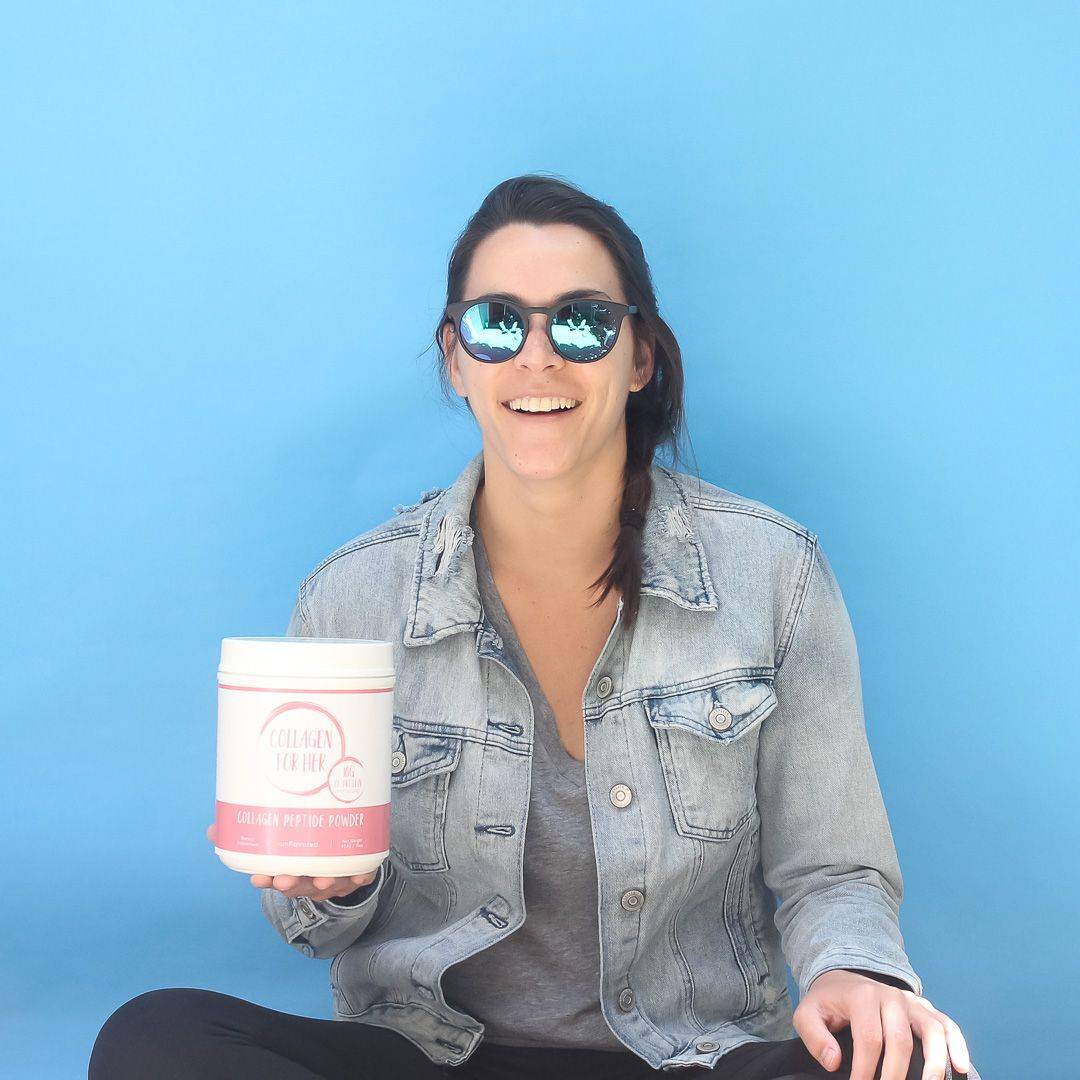 When we started Collagen For Her, our goal was simple: to help women live their happiest and healthiest lives. There are so many issues that women all over the world deal with on a daily basis such as confidence, self-esteem, body image, self-love, and struggling to feel confident in their own skin. We decided to partner with charities that support women empowerment to help make a positive impact on the lives of women everywhere.

Every time you place an order, you are helping us in our mission to help women live their happiest and healthiest lives by feeling confident in their own skin. Collagen For Her donates a portion of our proceeds to charities that support women empowerment in order to create a happier, healthier generation of women!
We appreciate your support! Xoxo