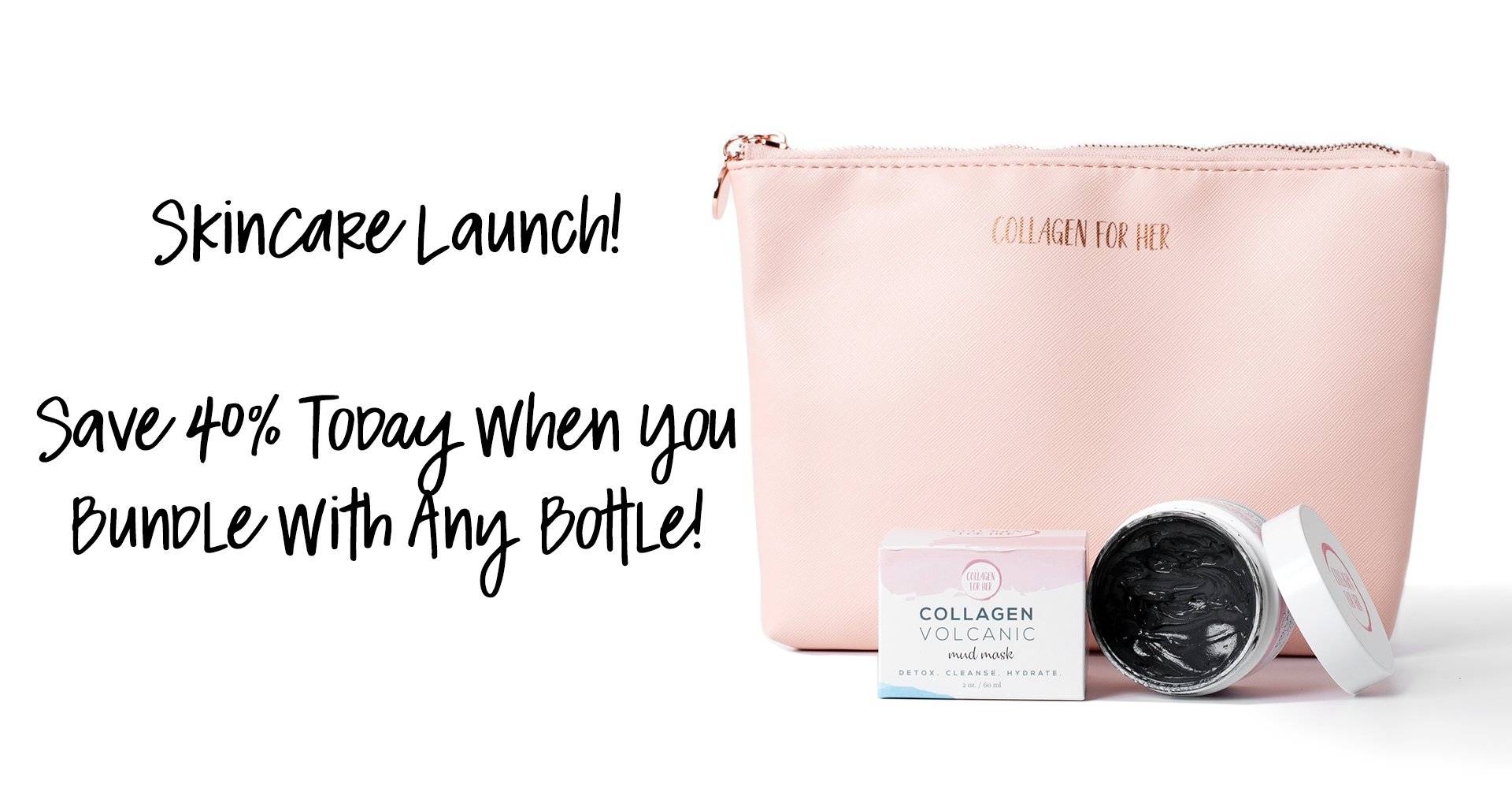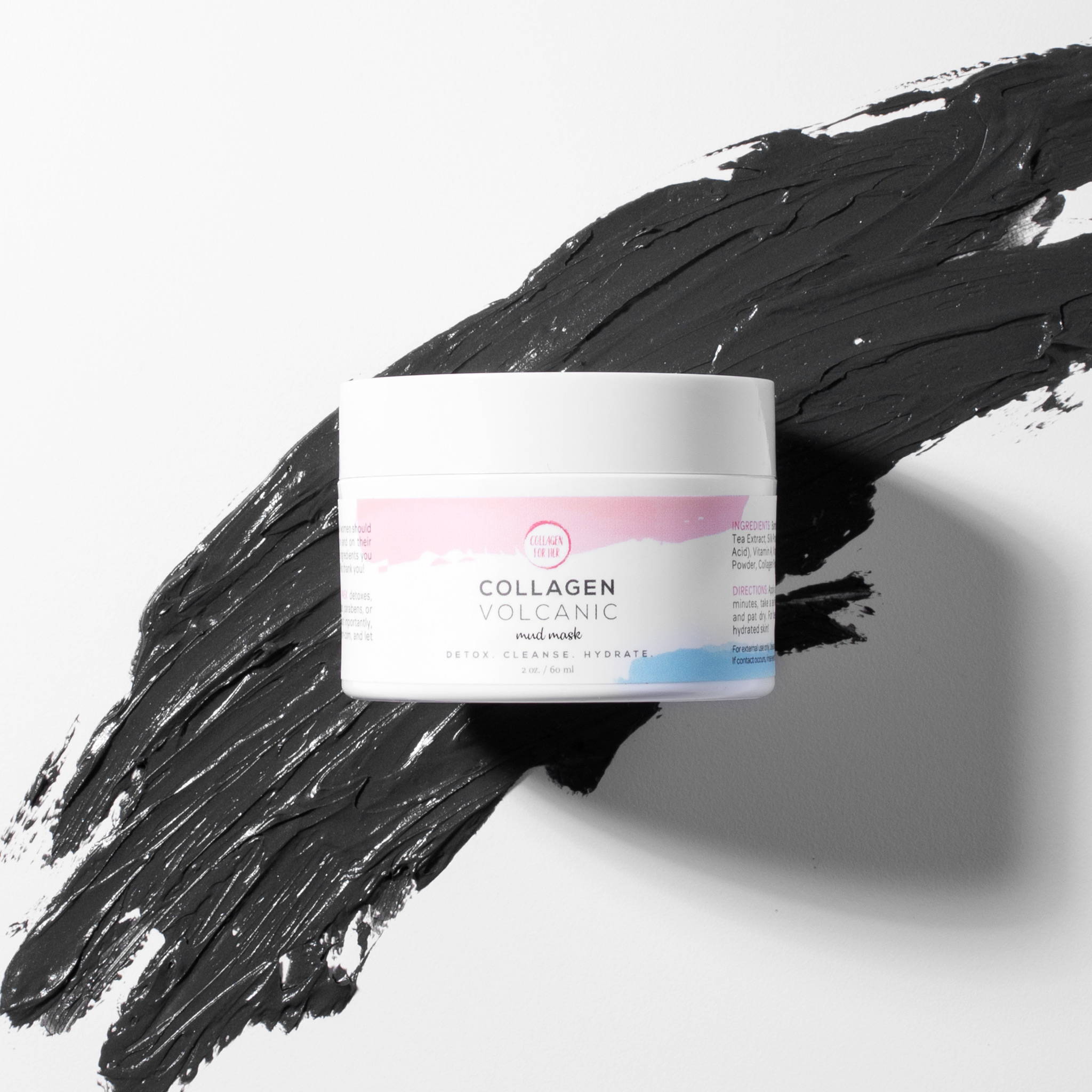 Made with 10 Ingredients You Can Actually Pronounce
Wouldn't it be cool if you could read a skincare label just like a food label and actually understand what everything is? We thought so too. So we created it!
The Collagen For Her Collagen Volcanic Mud Mask detoxes, cleanses, and hydrates the skin with only 10 ingredients that you can actually recognize and pronounce. That means no harsh chemicals, parabens, or alcohols and you definitely don't need a chemistry degree to decode the label. Because nobody has time for that.

Reinventing What "Clean" Skincare Really Means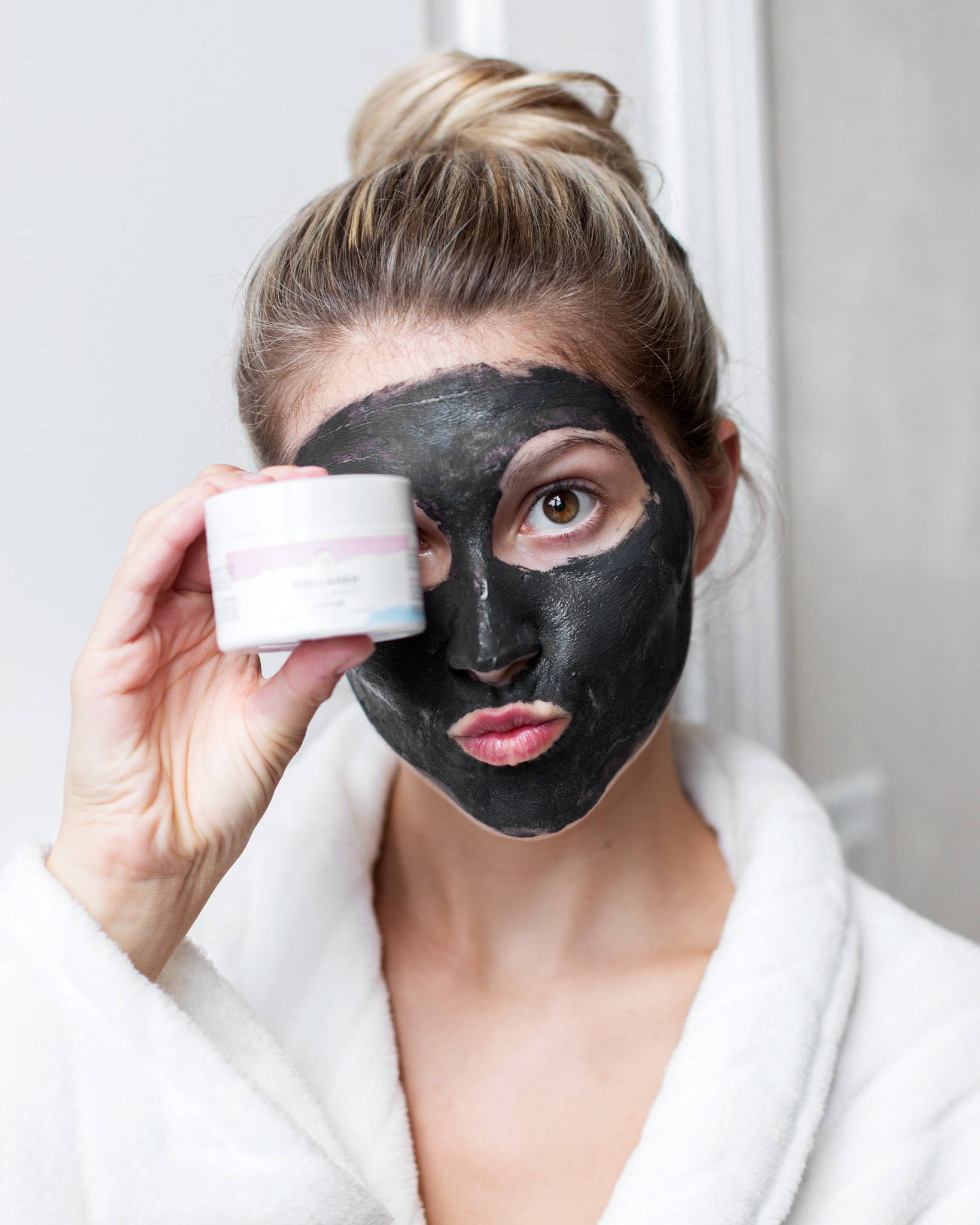 What really is "Clean" skincare these days?
Whether it's skincare or supplements, we believe that all women should feel comfortable and confident with what they put in and on their bodies.
To us, that means using products with natural ingredients you can actually pronounce. Methylchloroisothiazolinone? No thank you!
The Collagen For Her Collagen Volcanic Mud Mask detoxes, cleanses, and hydrates the skin without harsh chemicals, parabens, or alcohols. Skincare should be fun and effective, but, most importantly, safe. So grab a glass of wine, throw on your favorite rom-com, and let our face mask do the work.
Ingredients: Bamboo Charcoal Powder, Volcanic Clay, Organic Green Tea Extract, Silk Protein Extract Powder, Sodium Hyaluronate (Hyaluronic Acid), Vitamin A, Vitamin E, Sodium Alginate (Seaweed Extract), Aloe Vera Powder, Collagen Powder

Buy Any Bottle - Get 40% Off Our Collagen Volcanic Mud Mask!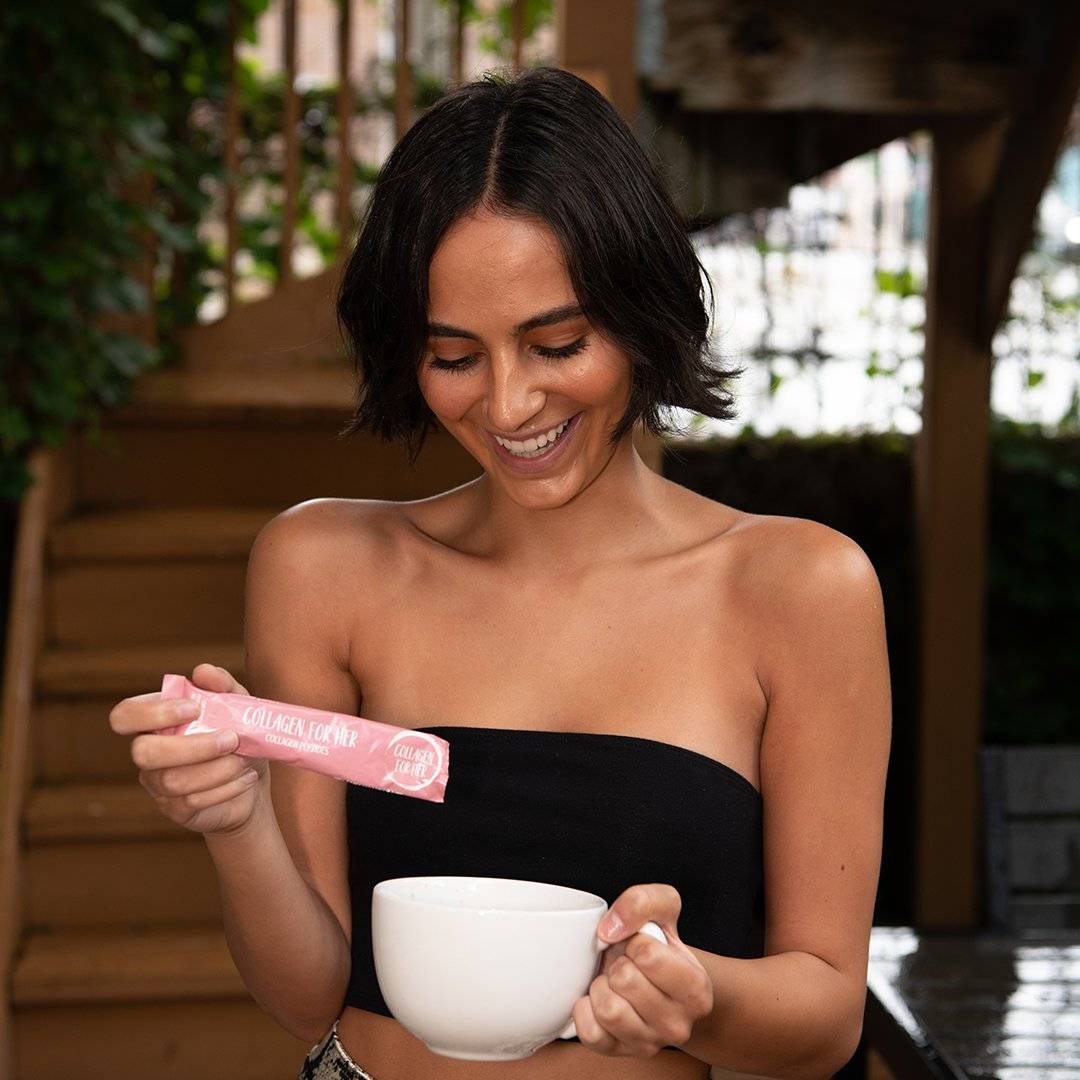 Collagen is the most abundant protein in your body and as we get older we produce less and less collagen every year. (starting as early as our mid 20's!) It has tremendous benefits for your skin, hair, nails, joints, and digestion! Whether it's one of our powders or our new collagen volcanic mud mask, collagen can do wonders for your beauty regime!
Skin
Collagen makes up 70% of our skin but as we get older (starting in our mid-20's), our bodies naturally start producing less each year. That is why the older we get, our skin begins to change as well! Adding Collagen For Her to your diet can help improve the appearance of wrinkles, the elasticity of the skin, and make your skin look healthier overall.
Hair & Nails
Collagen is a building block of your hair and nails. Collagen For Her can help your hair grow faster in addition to making it look healthier, fuller, and shinier!
"My face never felt so smooth! I love this mask and I use the unflavored collagen powder in my coffee every morning! Collagen For Her - Yes, Please!"
"I take Collagen For Her every morning and it's really helped with my joints. This new mud mask has done wonders for my skin at night! I love it!"
"I have been taking the travel stick packets everywhere I go and now with the mud mask and cosmetic bag it's even easier to take my collagen on the go!"
Save 10% On Our Mud Mask & Bundle!
Save 40% On Our Mask When You Bundle It With A Bottle!
Liquid error: product form must be given a product
EVERY ORDER SUPPORTS CHARITIES THAT EMPOWER WOMEN!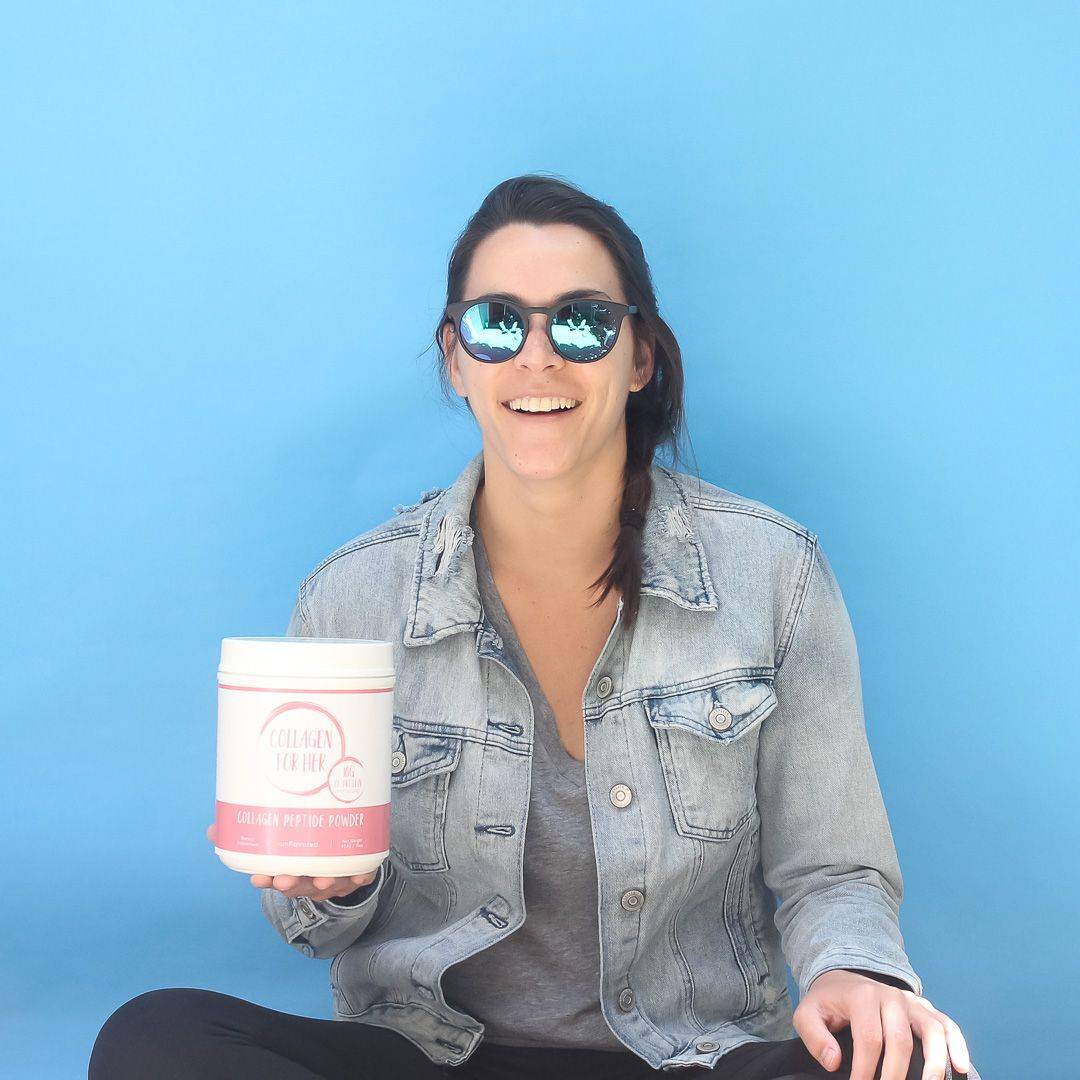 When we started Collagen For Her, our goal was simple: to help women live their happiest and healthiest lives. There are so many issues that women all over the world deal with on a daily basis such as confidence, self-esteem, body image, self-love, and struggling to feel confident in their own skin. We decided to partner with charities that support women empowerment to help make a positive impact on the lives of women everywhere.

Every time you place an order, you are helping us in our mission to help women live their happiest and healthiest lives by feeling confident in their own skin. Collagen For Her donates a portion of our proceeds to charities that support women empowerment in order to create a happier, healthier generation of women!
We appreciate your support! Xoxo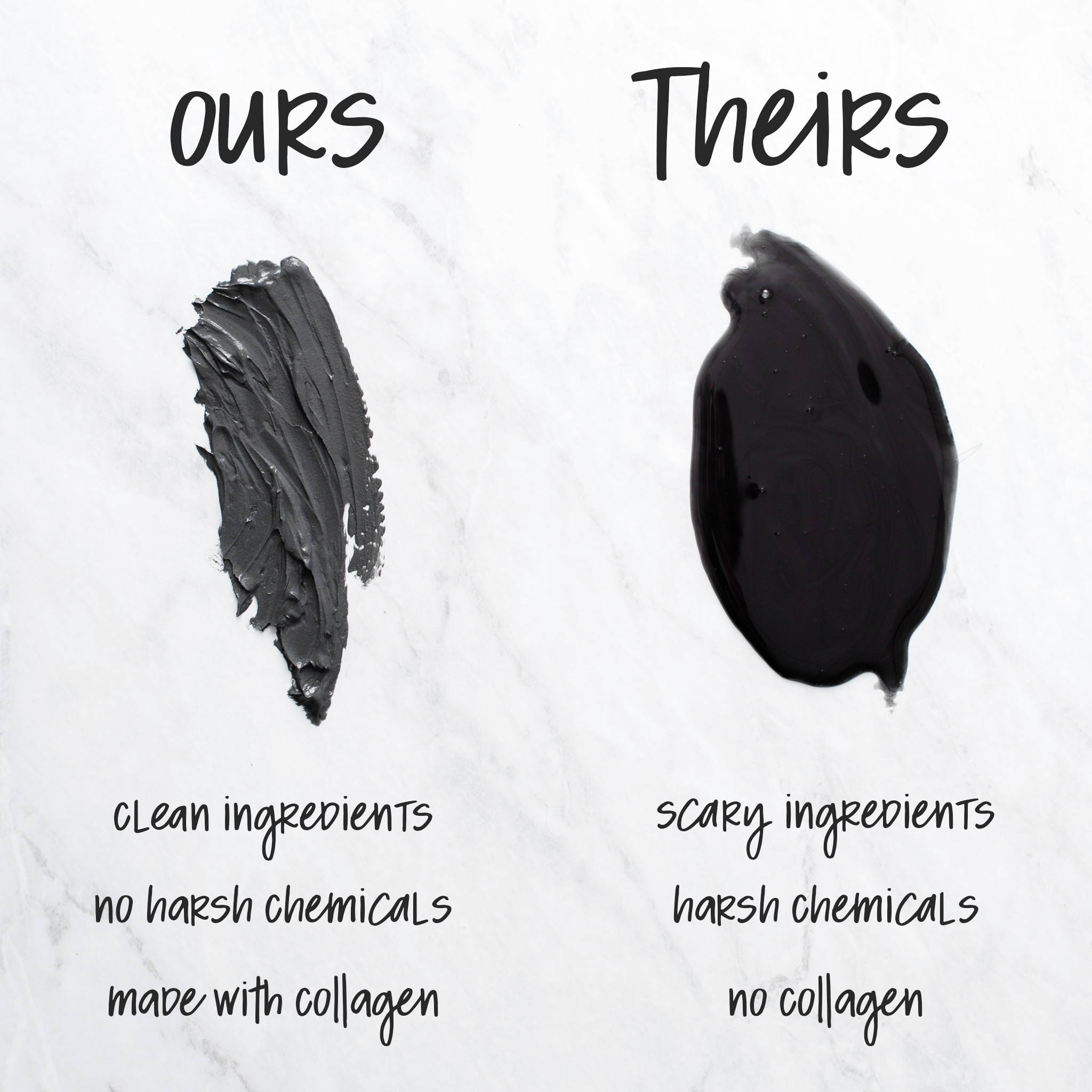 Apply a smooth layer over clean, dry skin.

Leave on for 10-15 minutes, take a selfie, and tag @CollagenForHer

Rinse with warm water and pat dry.


For best results, use 1-2 times per week for glowing and hydrated skin!