The amazing benefits of collagen don't happen overnight. Subscribing can help you stay on track, so you never miss a day!

Not Sure Where To Start? Take Our Collagen Quiz!
Insider Tip: If your collagen has a taste, you are buying the wrong collagen! When we say flavorless and tasteless, we mean flavorless and tasteless.
When we say dissolves instantly, we mean instantly. If you have to stir, you need better collagen.
Our collagen peptides are sourced from grass fed, pasture raised bovine in South America. We take sourcing seriously and you should too!
See The Difference For Yourself!
Collagen Must Haves! We Won't Say We Told You So...
Liquid error (templates/page.gem-54466576487-template line 24): product form must be given a product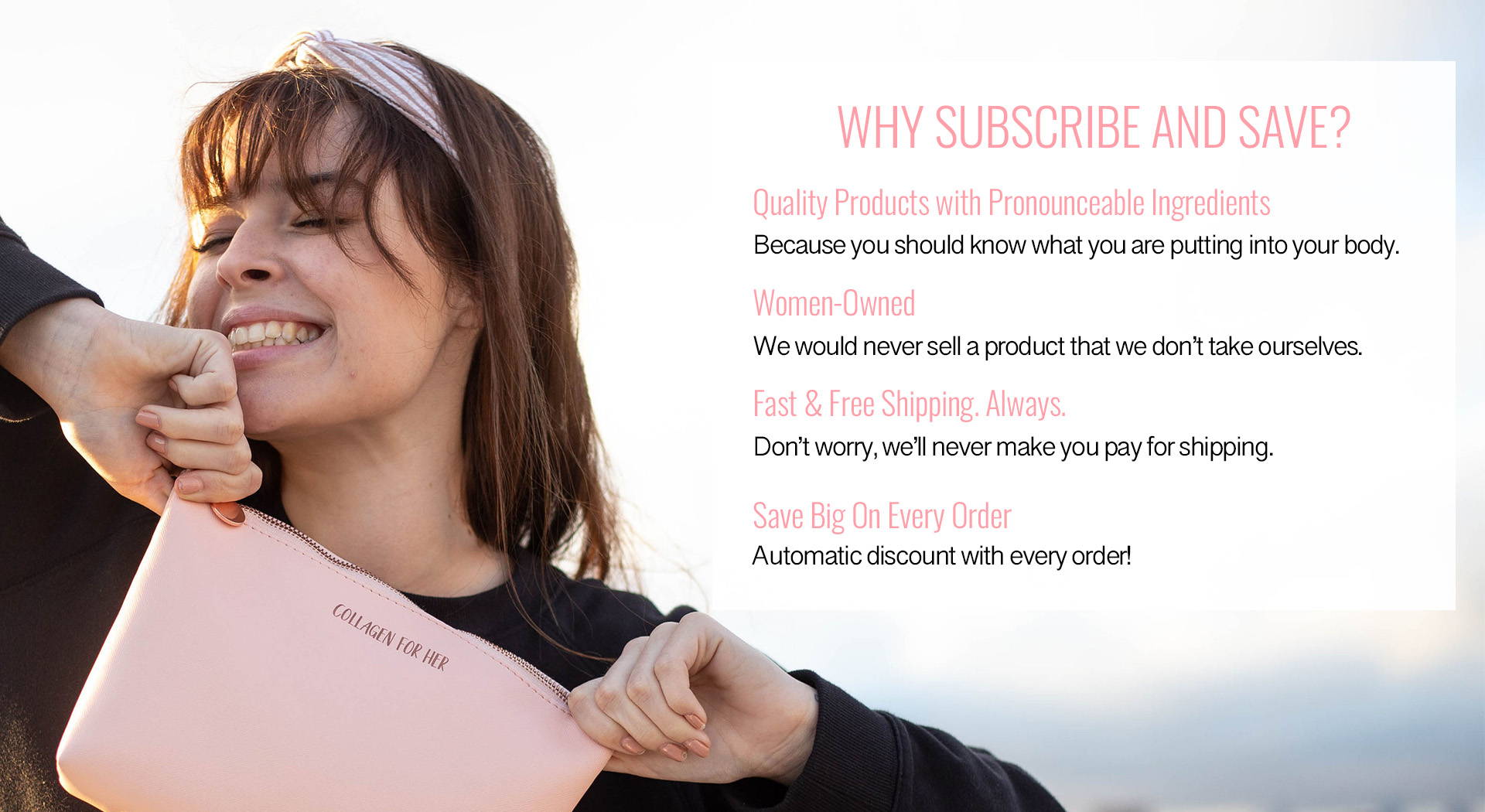 "Dissolves way better then any other collagen product out there. I made the mistake of trying a cheaper brand and am so disappointed and definitely will purchase from Collagen for Her again in the near future!"
I've been on this for a couple of months, and absolutely love it! I can tell a huge difference in my hair and nails! It dissolves easy and tasteless. Also their customer service is wonderful! Please don't ever stop making this!!
"I was VERY skeptical to try (texture/taste), but I can vouch 100% that there are NO issues whatsoever with either. My joints and skin are reaping the benefits!! If you're on the fence, give it a try!"